By John Sackton
Founder, SeafoodNews
May 12, 2020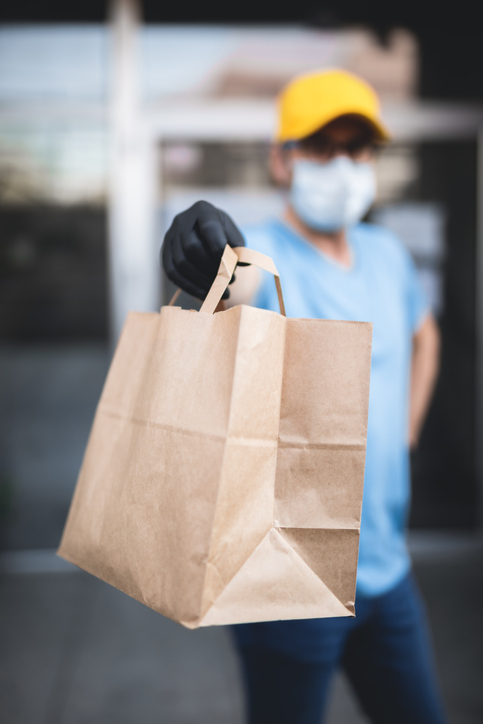 [The Winding Glass is the opinion and analysis column by John Sackton, Founder of SeafoodNews.]
The collapse of foodservice is easing. But at a very slow pace. Last week distributors mostly saw an uptick in orders as some restaurants in parts of the country prepared for opening. But there is no certainty this will continue. The next step is to see, in those few areas where there are actual reductions in cases, if customers will return.
Datassential's weekly update on Friday showed little change in the significant majority of Americans who remain cautious, and want reopening to go slow. The majority who will definitely avoid eating out has not changed and is down only 2% in the past two weeks.
With social distancing and capacity constraints, restaurants that do reopen for sit down service will be operating at 25% to 50% of capacity, and they will have higher costs. It is not possible to make money in this environment. The only rationale for opening is to think this is a temporary situation, on the road to a more profitable business. It may not be. 
Health experts are already warning of a second wave of infections as more people move around. In the 1918 Spanish flu pandemic, the second wave was worse than the first. Until there is a vaccine, a large portion of America will not eat in their old restaurants.
We need to understand that the foodservice model is broken. How people get some of the satisfactions that came from dining out for pleasure is a new frontier, with potential, as well as pitfalls, for the seafood industry.
Our industry relies on foodservice for 70% of dollar sales. With this model threatened in a lot of areas, some new ideas have emerged, and these are the shoots that may survive and thrive in the future.
Initially the pandemic devastated the fresh fish market, which is set up for just in time delivery to restaurants through seafood distributors. When distribution and air travel shut down, fresh fish had nowhere to go.
But Datassential says the second most important thing (after Mexican food) that consumers miss about eating out is ordering seafood.
This has led to a surge in demand at retail, even as fish and service counters were shuttered. But many people are nervous shopping in grocery stores as well. Instead of it being pleasurable making choices, most people want to get in and out as quickly as possible.
That has led to the explosion in home delivery options. In most cities and large suburbs, almost all food can now be delivered directly, and not just by Amazon Fresh, Instacart, or Mercato. Delivery services are seen as the most safe option for getting food.
More local businesses have developed their own delivery systems, especially seafood businesses that are landed locally, so they don't have to rely on a high priced intermediary like Uber Eats or Mercato.
In Gloucester, for example, Cape Ann Fresh Catch has seen its business boom and has expanded from selling a series of weekly fish deliveries on the CSA model to offering direct home delivery as well. Want to cook a pound of dayboat scallops? They will deliver to your door for two or three people at roughly the same price one order would cost in a restaurant.
In New Bedford, and also in Maine, lobster fishermen are finding success selling directly to consumers.  Massachusetts has waived dealer license fees for local fishermen, expanding their ability to sell direct.
Red's Best in Boston, run by Jared Auerbach, is a local high quality distributor on the fish pier, now offering direct consumer pickup, as well as delivery of frozen seafood.
In Alaska, where harvesters are far from major population centers, there are both local CSA type deliveries, and frozen seafood that can be delivered anywhere in the country. Sitka Salmon Shares for example, will ship a box of frozen Alaska seafood to your door every month, just sign up. Again, the prices are comparable to what you might spend as one person in a restaurant. When you are feeding more than one at home, it becomes more cost competitive.
This model works with smaller volumes. It will not work for boats landing thousands of pounds of whiting, for example, or a 20,000 lb load of pink shrimp in Oregon.  But for smaller scale fisheries at coastal locations near population centers, this model has the capacity to grow significantly.
The most successful examples combine small scale restaurant distribution and home consumer distribution.  Many of these companies supplied local fish markets and local restaurants. Now as the restaurant business halted, they've added home delivery.
The big hurdle is advertising. Most of these companies are gaining customers by word of mouth and social media. They don't have the money to spend on advertising that would grow their business up to capacity. And they have to deal with vagaries of landings and weather.
The strength of the home delivery services is when they develop relationships with customers, so that if storms keep the fleet off the water for a couple of days, the customers understand, and get their delivery on a Friday instead of a Wednesday. 
The pandemic showed that you don't just have to order through Amazon to get food online.
This pathway is also open to seafood distributors, even large ones like Pacific. There is no reason not to invest in making direct deliveries if the warehouse and stock is set up for it. These sales don't depend on a sales call and an order for 200 lbs a week.  They depend on a customer finding they can get frozen or fresh swordfish once a month, with perfect quality, right to their door.
Obviously we are all counting on the return of foodservice in some fashion.  But it may be more oriented towards frozen fish than fresh fish. Flowers, another business that has been decimated by the pandemic, are delivered quickly and easily anywhere in the country through the FTD and other networks. If consumers learn they can get the best quality seafood at home, a growing network of local seafood delivery could emerge from this pandemic and survive.
Greenpeace Sounds Alarm as COVID-19 Guidelines Push for Restaurants to Use Disposables
May 21, 2020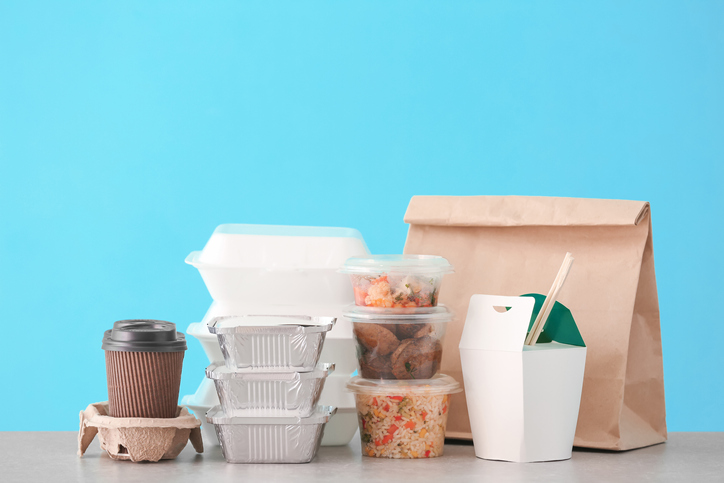 Many restaurants and retailers were just getting into the swing of using reusables and decreasing their use of plastics—and then the coronavirus pandemic hit. Those that weren't forced to close completely transitioned to take-out, which almost solely relies on disposables, and in some cases plastics. Now, a few months after the lockdown, some restaurants are being allowed to reopen. However, many states have strict guidelines in place—and those include restaurants using disposables.
For example, restaurants in Florida were able to reopen at no more than 50% capacity on May 4. In addition to limiting the number of people in establishments and requiring that social distancing measures remain in place, the Re-Open Florida Task Force also issued guidance stating that businesses should create paper menus for single use and dispose of them immediately after.
Oklahoma's guidance for restaurants recommends that businesses limit or remove reusable customer items like menus and condiment containers. "Single use items preferred," the document states.
The push towards single-use items has Greenpeace sounding the alarm.
"As governments look toward reopening businesses and restaurants, to require widespread single-use utensils, dishes, bags, and menus would be an ecological disaster leading to more plastic pollution, increased forest destruction, and worsened climate change," said Greenpeace USA Oceans Campaign Director John Hocevar. "It would not protect workers or customers from COVID-19, as close proximity and hand to surface contact would continue as workers remove and dispose of throwaway foodware. Increased disinfecting practices, dishwashing, and distancing have already been urged by the Food and Drug Administration to prevent the spread of the virus and should continue to help keep everyone safe."
These guidelines pushing for single-use items were released before the Centers for Disease Control and Prevention issued an update stating that the coronavirus "does not spread easily" from touching surfaces or objects.
"It may be possible that a person can get COVID-19 by touching a surface or object that has the virus on it and then touching their own mouth, nose or possibly their eyes," the updated document from the CDC explains. "This is not enough to be the main way the virus spreads, but we are still learning more about this virus."
According to the CDC, the virus is "thought to spread mainly from person-to-person." If that's the case then restaurant guidelines requiring social distancing between tables, limiting tables to only members of the same household, and introducing more hand sanitizers should be more effective in preventing the spread of COVID-19 than by requiring businesses to use disposables.
In addition to the impact all of this would have on the environment, Hocevar stated that it would also hurt small businesses by requiring them to make additional purchases. "Programs have already shown that restaurants can save money by adding dishwashers and reducing single-use plastic and waste hauling costs, and doing so can boost job creation at a time we desperately need it," explained Hocevar.
"While some disposables have inevitably increased during the current crisis, we should not be making them the norm," added Hocevar. "When the pandemic has passed, frontline communities will still face increased health risks from petrochemical facilities, our oceans and waterways will be flooded with even more plastic pollution, and the climate emergency will continue. We cannot be so shortsighted in our 'solutions' to the current crisis that we ignore or worsen the ones we all continue to face daily."
Has the Coronavirus Caused Consumers to Adopt New Eating Behaviors?
May 21, 2020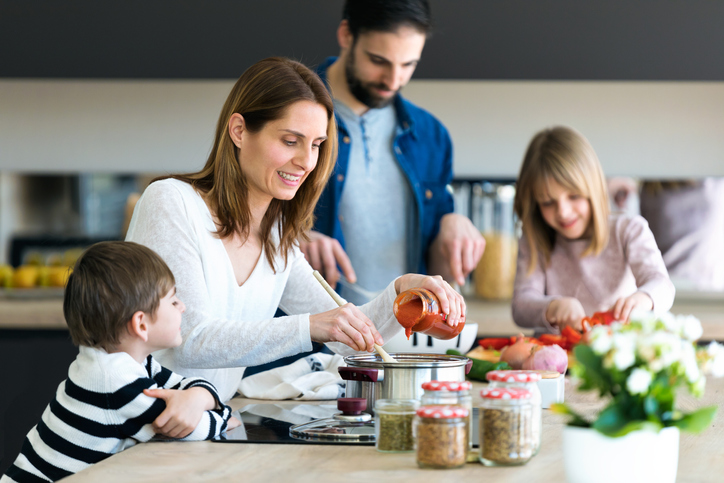 Although social distancing measures have forced many people to stay indoors and start experimenting in the kitchen, the verdict is mixed on home cooking. According to Datassential, two in five consumers did not actually start cooking more often. However, about 35% found joy and excitement in discovering new dishes, yet more than a third of Gen X and households with children are sick of having to cook more often for their families.
For the most part, the pandemic has encouraged very few consumers to adopt new shopping and dining strategies, the rest are maintaining their prior routines. Online grocery shopping and grocery delivery have benefited the most from these new trials, with 21% trying grocery pickup for the first time, and 19% trying delivery. Millennials tend to be the most adventurous, with higher first-time trials across all behaviors including using a restaurant app, subscribing to a meal kit service, or baking something from scratch.

However, new habits are here to stay. Across the board, consumers that tried new cooking or shopping habits for the first time are likely to retain them after COVID-19 restrictions are lifted. Although meal kits had the lowest proportion of first-time subscribers in Datassential's consumer pool, about 74% plan to continue their subscriptions.
The most popular habit tried for the first time was baking something from scratch, and 80% of consumers plan to continue doing so after restrictions are eased. Also, 76% ordered a family bundle meal from a restaurant for pickup or delivery for the first time, and plan to do this again. About 71% ordered restaurant food for delivery and will do that going forward. Meanwhile, most Boomers, who are generally more attracted to the social aspects of dining out, are likely to stop ordering restaurant food for takeout or delivery post COVID-19 restrictions.
Do Oysters Fight Illness During a Pandemic? They Thought so During 1918 Spanish Flu
Copyright © 2020 The McClatchy Company  
By Kat Bergeron
May 19, 2020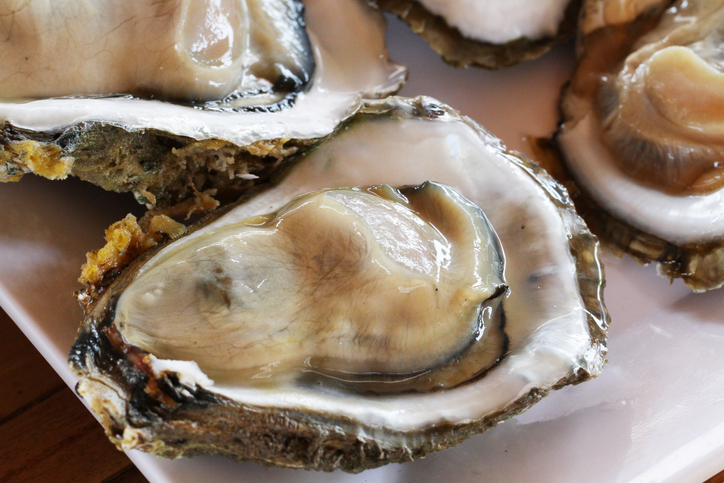 Have you read about oysters in the 1918 pandemic being the equivalent of the missing toilet paper of the 2020 coronavirus pandemic?
This is not such an odd analogy. In highly-populated coastal regions during the 1918 Spanish Influenza Pandemic, oysters apparently disappeared as quickly as TP does today. Guards protected beds from thieves. Oysters prices shot up.
Why? Apparently 1918 Americans were more nutritionally savvy than we might think, or they followed food-fad mongers in droves.
Another possibility is that they truly believed old wives tales that claimed oysters prevent or lessen colds, viruses and flu. In 1918, medical knowledge was not as advanced as today, and Americans were desperate as they watched hundreds of thousands die.
I was unaware of the 2020 rebirth of the pandemic oyster until an editor asked if I knew about the Mississippi Coast oyster situation in 1918. She referenced an Eating Well magazine article that mentions a renowned New York chef's Instagram post, in which Dan Barber claims oyster price-gouging, stockpiling and poaching skyrocketed in 1918.
Unfortunately, fact-checking far-off pandemic claims is difficult. Two previous deep-dives into how the 1918-20 pandemic waves affected the Coast hadn't yet uncovered oyster health cures or local purloined oyster beds.
After another day of research, I now suspect that oysters were so plentiful here and already so much a part of the everyday Coast diet that there was no need for thieving or over-pricing. Not in our part of the Gulf, anyway.
I located only one article on the pandemic oyster, printed in an October 1918 edition of this newspaper but datelined New Orleans and headlined "Eating of Oysters Urged by Doctor:"
"Oysters are healthful and should form an important part in the diet of those suffering from the influenza, declared a local physician in repudiating a statement that persons should refrain from the use of fish, oysters and meat, not only to win the war, but also to check the spread of influenza."
The reference to the war is, of course, World War I. Both New Orleans and the Coast wanted locals to know oysters were cheap, plentiful and healthful, and eating them did not take food out of soldiers' mouths or spread the flu.
One Louisiana oyster company manager followed up with an advertisement that "prominent physicians have advised me that the health of the people will not be impaired by eating oysters during the influenza scare."
Bad oysters apparently had sickened some, as still happens if harvested from unhealthy, polluted waters or if stored improperly. For the Gulf region rich in oysters, it was important to spread the message that oysters were a patriotic way to save precious meats for the war effort.
The population of the three coastal counties was less than 80,000, just one-fifth of today. The coastline was dotted with giant, thriving oyster beds that supplied enough for locals and to ship in factory cans or iced containers across the nation. Whether they reached regions affected by oyster hoarding is unknown.
This is when Biloxi and the Coast worked hard to claim the Seafood Capital of the World title. Earlier Native Americans had also harvested Coast bi-valves, described in 1699 by the first French explorers as "some rather good oysters."
Changes in the natural environment, over-harvesting, storms and pollution all have played roles in Mississippi's disappearing reefs.
But the 1918 oyster was an inexpensive staple, advertised as 50 or 65 cents for a sack of 100, or as high as $1.30 for select. Today, you're lucky to get one oyster for $1.30. They also were larger back then.
Through scientific research, we now know oysters are one of Mother Nature's perfect foods. They're high in protein, low in calories and mineral rich in zinc, iron, copper, Vitamin D, selenium, potassium and magnesium. They're also high in omega-3 fatty acids and antioxidants.
Anyone attempting to keep the COVID-19 monster at bay knows the importance of nutrition. Now we're learning that safely processed oysters are again on a list of potential pandemic health foods because of high zinc content. Recent studies show zinc likely reduces onset and severity of viruses and flus, just like old wives tales claimed.
As businesses suffer from this pandemic shut down, so does seafood. Kudos to Chef Barber and other media platforms that bring attention to the oyster.
Could this pandemic create a renewed American interest in oysters, not as an expensive delicacy but as the healthy, affordable food it used to be? Is that possible with so many changes in environment? Maybe. Maybe not.
With this renewed oyster interest, maybe Americans will demand better federal and state intervention into sustainable oysters. Maybe flood-control projects like the Bonnet Carre Spillway that last year devastated 95% of the Mississippi Sound's oysters will be rethought.
Maybe, maybe, maybe. Oysters become yet another intriguing COVID food for thought.