Never mess with a highly trained tray-guy.
===============================================================
And why outfielding should be left to outfielders ... lady!
---------------------------------------------------------------------------Not to worry, your brother's got your back ...
One fun reason not to declaw your cat ...
Thursday, July 27, 2017: Tell me I didn't just see that miserable change in the weekend forecast – right at the height of the Beach Haven Marlin and Tuna Club's White Marlin Invitational! Offshore winds could reach gale. We're close to seeing a classic fall/winter storm system smack dab in the middle of our already too-short summer weekends season.
I'll be mulling over every weather computer out there, looking for some possible way out of flooding rain and nasty side-ass winds. Maybe the weather can magically change back to the once-forecasted beauty just as quickly as it changed into a full-blown nor-easter.
Making immediate matters worse, SE winds are cranking and will be pushing 15 to 20 mph prior to a sudden changeover to NE on Saturday.
FOR BREAKING UPDATES ON THIS MAJOR NOREASTER
Friday pm ... all day Saturday ...all day Sunday into r Monday morning FOR VA MD DEL southern PA southern NJ...
The latest Tweets from DTVaWeatherman (@DTVaWeatherman). Meteorologist that runs
https://t.co/RweShLpZqc
. 8 yrs in Naval Intell.. This account is for regular non grain weather stuff Die hard Phillies fan. Richmond VA
---------------------------------------------------------------------------------------------------------------------
The state DEP has jumped into fluke conservation in a somewhat odd, albeit progressively-thinking manner. Local bait and tackle shops are handing out 5/0 to 7/0 size hooks -- for free. Those hooks are meant to go on the tag end of flukers' lines. These sizes of hooks, per Division of Fish and Wildlife, are "recommended to land bigger fish and reduce discards." (While supplies last, check www.savfluke.nj.gov for participating shops).
While we've all see some mighty small flatties take in mighty large baits, I'm sure there is solid science behind the overall, longer-term effects of using these larger hooks, when it comes to culling out better fluke.
The hook-size/giveaway thing is part of a three-prong advisory meant to allow every angler to "Do your part to help save undersized summer flounder."
1) Plan ahead: Have the necessary equipment to safely return undersized fish to the water.
2) Use appropriate gear: 5/0 to 7/0 size hooks are recommended to land bigger fish and reduce discards."
3) Handle Fish Carefully: Use the right equipment to avoid removing the protective slime layer on the fish.
I'm one-thousand percent for any such efforts to even minimally lessen the mortality rate of released fluke. I'll also get highly pragmatic and say as many as 50 percent of fluke catchers who don't give a rat's ass about any fish that they can't convert to take-home meat. The other half that does care must pick up the slack for the slackers if we ever hope to avoid going through these aggravating annual crap shoots to decide a given year's fluke regs. Those yearly regulation changes get tiring and, I fear, actually lessen the chance of compliance.
While I'm not the greatest when it comes to angling, I have become something of an expert on anglers, thorough constant contact and acute observational skills. I've long observed the lethal mishandling of fluke, being done at so many catch-and-release levels, i.e. boat, beach, jetty, dock, you-name-it.
The biggest insta-doom for undersized flatfish (of any species) is the gut squeeze, used to secure the fish while dehooking. It's a death squeeze when done upon a fish's body (internal organ) cavity, which just happens to be where one's hand automatically settles in when grabbing a fluke for unhooking.
Obviously, stepping down on a fluke to secure it on ground or boat bottom isn't a bargain either, though it can be safer than the squeeze if done lightfooted enough. In fact, if done right, a boat bottom foot hold done -- of a gentle nature -- is a decent dehooking method.
There is seldom a gentle, longer-term hold when working on a gut-hooked fluke. Thus, the ongoing effort to avoid gut hooking. Larger hooks will likely help but the suck-it-in method a fluke uses to take on a target enhances the chances of a bait, jig or lure going the deep-throat route.
Recalling a number of lectures that I've attended focusing on the mortality of released fish, a gut-hooked fluke has probably the highest mortality rate of any common gamefish, even when it swims off with vigor. It could be as high as a 90 percent doom rate in the case of gut-hooked flatties. Gut-squeezed undersized fluke are possibly pushing a 75 percent mortality. Properly handled fluke can have a successful release rate of over 80 percent, despite some catch-and-release cynics who claim an 80 percent failure rate for even properly released fluke. That's bulls***.
As to the slime removal angle, I'll run with that somewhat helping a fluke's survival. But it's nowhere near as helpful as NOT dropping a fluke onto a boat deck, rocks or beach. A drop isn't just an accidental grip-slip when unhooking a fish. It can also come about when landing a fish and, while it's still on the line, letting it crash to the ground or deck.
All said, I see where the state is going with its help-fluke effort. NJ is still likely under the gun from federal fishery management after semi-defying suggested summer flounder regulations for 2017. I still openly fear a surprise recreational fluking closure – maybe not as large a surprise since they've already done it in New England.
PS: At one meeting I attended, it was asked if there is any way to "farm-raise" fluke, either for food or for release. There were a few "maybes" thrown around but it went no further. I'm huge on aquaculture. However, it always seems to get dirty fast when it is done for sales and profit. At the same time, there's a higher degree of environmental and ecological integrity when fish are raised for release into the wild.
Want to get a very fine read on summer flounder? Check out this paper.
file:///C:/Users/j-mann/Downloads/fs790.pdf

++++++++++++++++++++++++++++++++++++++++++++++++++++++++++++++++++++++++++++++++++++++++++++
Jim Hutchinson Sr.
Once again the captains of the Beach Haven Charter Fishing Association are both looking offshore for tuna and billfish as well as seeking some nice fluke in the inshore ocean waters around various types of structure as those fish begin their migration into the ocean.
Captain Matt Curtis made a couple of trips recently offshore with "Get Reel Sportfishing" which each trip resulting in several bluefin tuna. On most of the trips the crew boated both their "over" and "under" bluefin. The largest tuna were right at the 100-pound mark. Captain Mark has also taken a few inshore trips for summer flounder and has found improved luck with his keeper to throwback ratio. He is finding more fish in the 20-25 inch range with the bite in the ocean showing some definite improvement from recent weeks.
Captain Ray Lopez along with his mate Max Goldman recently had three action packed charters on the "Miss Liane" looking for fluke and anything else they might find in the area. One trip resulted in a total of 58 fish including 49 fluke to go with the rest black sea bass. Another trip had anglers catching over 30 fluke to go with a mix of sea bass, bluefish, and even some weakfish. On all of the trips multiple keepers were netted.
The annual White Marlin Tournament sponsored by the Beach Haven Marlin and Tuna Club is going on right now and Captain Jimmy Zavacky is fishing it with an eager crew on the "Reel Determined" with his son serving as mate. He says he is targeting bigeye tuna but will take whatever might come after his spread of lures. Also hoping to take home prizes in the tournament is Captain Bill Kaiser on his boat, "Tuna Sue" which has done well on tuna in the past in this event.
Additional information on the Beach Haven Charter Fishing Association can be found at www.BHCFA.net.

++++++++++++++++++++++++++++++++++++++++++++++++++++++++++++++++++++++++++++++++++++++++++++
==========================================================================================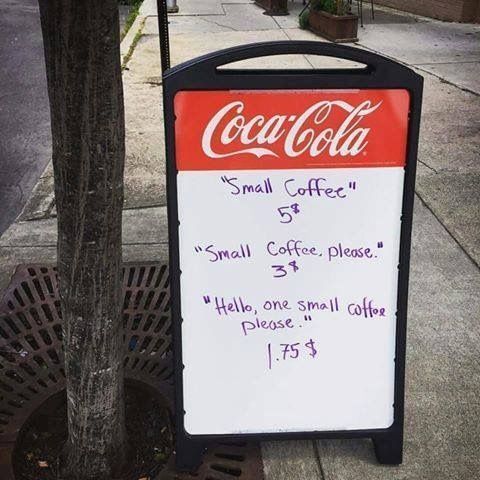 -------------------------------------------------------------------------------------------------------------------------------------------------------------