I'm not even going to touch this considering all the spare tires folks are carrying around this summer ... 
Thursday, July 16, 2020: The ocean remains remarkable. Anyone remember the Our Gang little kid Dickie Hutchins ... who only said "Remarkable"?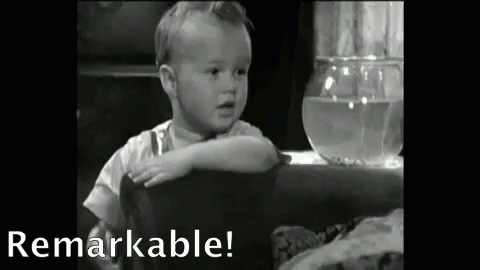 Sure, there have been wind and waves aplenty, but looking at the water quality and clarity, our humble chunk of the western Atlantic is looking quite sweet.
If the surf is too testy for your taste, wave-wise, simply enjoy it from a beach vantage, while realizing a huge amount of ultra-dedicated effort went into making the coastline of NJ one of the cleanest beach areas anywhere – as in anywhere anywhere.
Thanks to our Alliance for a Living Ocean (ALO) and partner ocean-watchers Clean Ocean Action (COA) for decades of service – sparked by hideous fish die-offs and medical waste washups of 1970/80s.
Please join ALO -- or rejoin, for those of you who had been members years back. The group is still closely watching ocean, bay and related estuary systems, while offering educational, surfing, paddling events to celebrate the clean ocean. 
That complementation given, things are not quite so cheery and bright for the extended Barnegat Bay – though far from godawful.  
By "extended" I'm referencing some liberties taken by folks mapping state and national estuary systems. Whereas we of an old-school breed have a hard time accepting that Manahawkin Bay and, most of all, Little Egg Harbor are being penned in as part of the Barnegat Bay Estuary System, that territorial extension southward of where the bay had been for literally centuries apparently allows preservation efforts over a larger bay area.
Many of us feel the expanded name parameters can lead to potentially dangerous misreads of where, exactly, an emergency event might be taking place in the bay. For example – and heaven forbid – your vessel catches on fire and you call in "I'm in Barnegat Bay!" It's highly advantageous to be more site-specific by letting responders know you're in "Little Egg Harbor!" Even saying "South Barnegat Bay (!)" can now be anywhere from the Causeway to Tuckerton Bay. Sure, there are new GPS reads to be offered … but you're frickin' on fire!  When seconds matter, confusion kills.
Back to the bay, we've had a few decent bay summers, environmentally speaking. Efforts to reduce lawn fertilizers and weed killers have seemingly helped stave off the harmful brown tides we had going for a slew of summers in succession. While yard-grade polluting has waned a bit, pollution is still running off roadways at an unabated clip. Those petroleum byproducts are largely organic. In the bay, they can act like fertilizers, encouraging overgrowth of not only algae but also nasty-ass jellyfish, the latter being an ongoing headache arriving in the form of bay/sea nettles and, possibly, clinging jellies. Those clingers sting something wicked, more so than nettles and lion's manes but less than man o wars – just in case you want to try all four. (You should be able to differentiate the following.)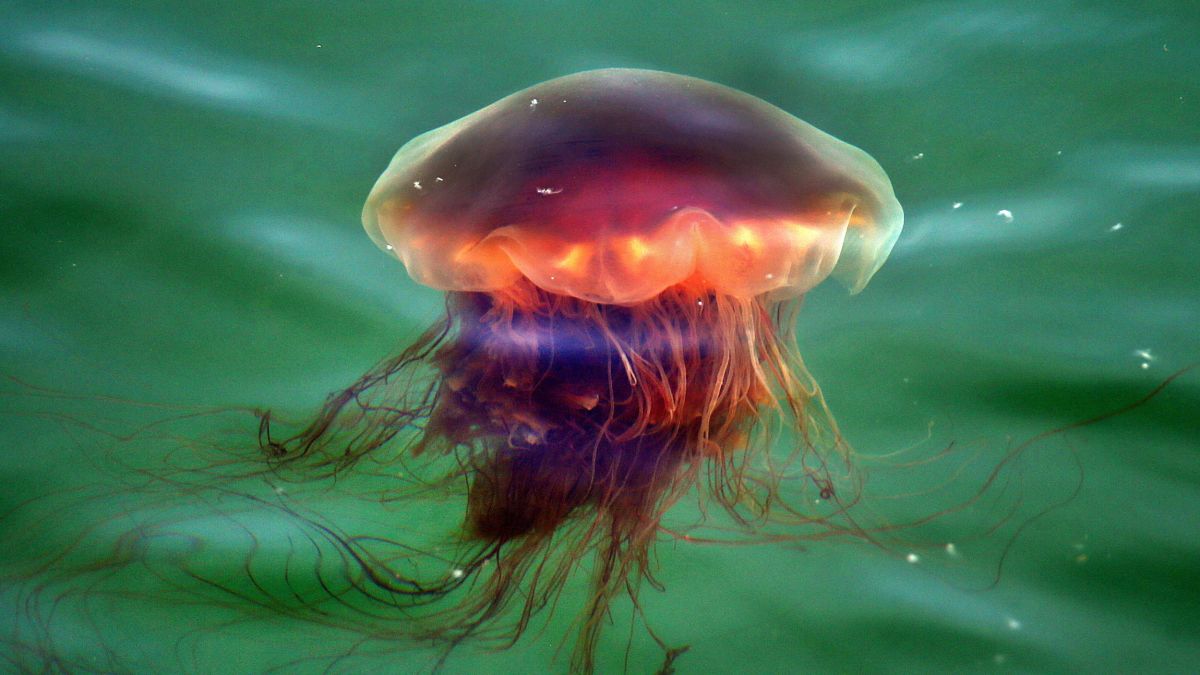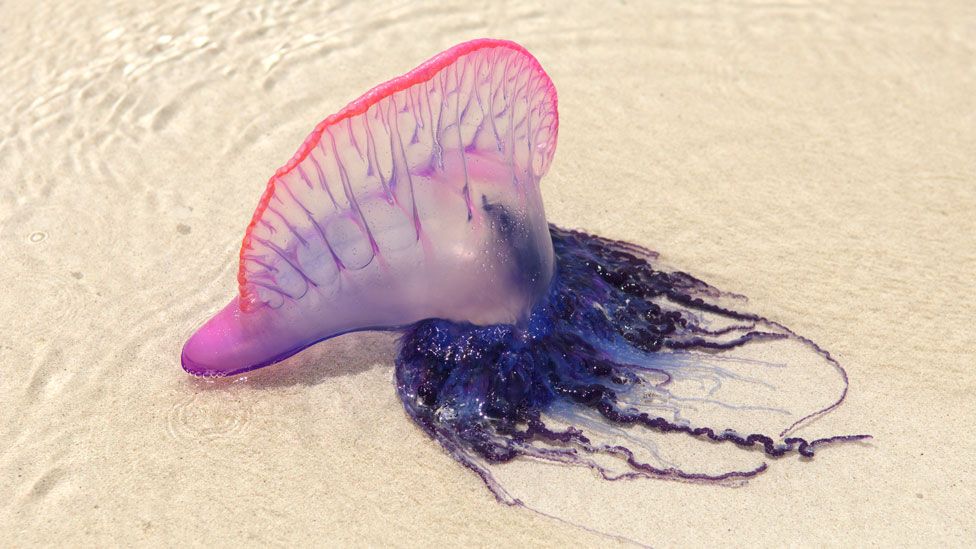 Some mainland towns are working toward lessening road wash-off, like Manahawkin with its mandatory retention basins to capture rain runoff. However, LBI has virtually no way to treat or abate the street grime loosed by downpours and flooding. (I'll tastefully sidestep the delicate matter that now prevalent gravel yards do nothing to absorb rainwater, instead directing it out to the streets.)
Possibly worsening matters, Island towns are now pondering emergency pumping systems for permanent placement in flood prone areas, of which we have no shortage. The pumps will mechanically power road ponding/flooding out into the bay – far enough to distance it from problem areas.  
Powering bayward what could be massive amounts of street and sewer water cannot be a welcome pollution transfer from a bay ecology angle. Nonetheless, it's part of our Island's growingly complex survival strategy. Therefore, it comes down to rapidly researching ways to neutralize most of the pollutants being pumped forth. In fairness to municipalities about to use these pumps, much of the pumped-out water was bound for the bay anyway, though maybe not bound quite that far.
*******************************************
 Comeback of the week: Cop pullover.
Punk-ass kid caught for speeding: "My dad's a lawyer."
Cop, calmly: "So is our prosecutor."
**************************************************** 
MASK-TASKER: If there has ever been a time where I greatly prefer to be a bearer of peacefulness, it's here and now. But it's not easy from my desk. Just today, I had to get a bit stern with a generally genuinely nice person who called to ask if myself or The SandPaper would be writing on the Guv's stricter masking requirements for people in public?
I knew where things were going since this person was also one of the more militant souls during the lockdown; a letter-of-the-law type.
I offered my read on the new mask order from Trenton by pointing out it is predicated on situations when we are unable to properly social distance. I'll suggest in a suburban manner that this is more of an inner-city edict. I saw nothing in the latest masking order that demands masks on the beach – and our Gov is obviously not afraid to be highly specific that way. By the by – and hate me if you must – but I'm not down of Phil the way many others are.
In Island fairness, I must admit we can get mighty tight hereabouts. I can absolutely understand pedestrian masking when walking around some downtowns, like seasonally-congested Beach Haven, which just ordered its own stricter masking policy for folks on its streets.
Believe me, all y'all will be the first to know if mandates come down ordering masks be worn on the beach. Way back when COVID fears first arose – seemingly years ago -- I loudly stumped against mandatory masking on our beaches -- and caught some local hell for it. I base my protest on the fact we can, in fact, safely distance on our sands. I won't get into our generally strong winds being capable of cleansing the air – recharging as it were. We are far from Miami Beach, Myrtle Beach or even Virginia Beach, crowd-wise. Believe me, if we were, I'd support masks and more.
If we've learned anything from this insane pandemic, it's how one size down not fit all when trying to fight/handling it. On that note, NJ rates Number One in handling COVID. We did it in the best possible way suited for us.
Knowing I'd get some kickback, I satirically suggested a COVID-ish bumper sticker reading "We Don't Care How You Do It Down South."
Below: Just reminding folks of this southern slogan ...
Took a trip over to Dragonfly lakes ... wasn't disappointed.
**************************************************
Masks for Shark Week. I can see masks for every season and all holidays ... (Are you ready Jill S.?) 
See this for shark action on LBI beach ... Did you have a good lunch on the beach today? #shark #feeding #lbinj #beach #ocean video @donohue_808
****************************
Donny Stacy

 

is with

 

Bill Shankle.
New world record Crappie!!!
12.4 Lbs
Caught in a farm pond in Arkansas..fisherman used a baby duck for bait after watching this huge female eat several from her spawning bed
***************************************************************
(((((((((((((((((((((((((((((((((((((((((((((((((((((((((((())))))))))))))))))))))))))))))))))))))))))))
In Blow to Trump and Win for Bears, Federal Appeals Court Upholds Endangered Species Protections for Yellowstone Grizzlies
 "This decision solidifies the belief of numerous wildlife advocates and native tribes that protecting grizzly bears should be based upon science and the law and not the whims of special interest groups."
Conservation and tribal groups scored a legal victory Wednesday after a federal appeals court rejected the Trump administration's bid to remove endangered species protections for Yellowstone-region grizzly bears.
The ruling from the Ninth Circuit Court of Appeals, which upholds a Montana district court's decision, means grizzlies in the national park and surrounding area won't be subjected to trophy hunting.
The Trump administration in 2017 paved the way for such hunts by announcing the bears would be losing their federal protections, citing increased population numbers. That decision prompted objections from wildlife advocates who said it rejected science, including the climate crisis's impact on the bears' food sources and the need for higher population numbers to boost their long-term genetic health.
Judge Mary M. Schroeder wrote in the opinion for court that "because there are no concrete, enforceable mechanisms in place to ensure long-term genetic health of theYellowstone grizzly, the district court correctly concluded that the 2017 rule is arbitrary and capricious in that regard."
Matthew Bishop, an attorney at the Western Environmental Law Center who argued the case, welcomed the ruling.
"Grizzlies require continued protection under federal law until the species as a whole is rightfully recovered," Bishop said in a statement. "The best available science says not only are grizzly bears still recovering, but they also need our help to bounce back from an extinction threat humans caused in the first place."
"Misrepresenting the facts to promote killing threatened grizzly bears for fun is disgraceful," said Bishop, adding that he's "glad the judges didn't fall for it."
Accordidng to Sarah McMillan, conservation director for WildEarth Guardians, one of the plaintiffs in the lawsuit, the ruling represents "a triumph of science over politics."
"This decision solidifies the belief of numerous wildlife advocates and native tribes that protecting grizzly bears should be based upon science and the law and not the whims of special interest groups, such as those who want to trophy hunt these great bears," she said.