No need for a starting gun. She wins on coolness alone ... 
Below: This week's "What the hell did you expect, numbnuts?!" 
Sunday, September 10, 2017: Irma is upon us – "us" being the mainland USA, covered by a shared federal flood insurance program. We're all under the gun when thinking in "premium" terms.
Here's hoping the hurricane is highly anticlimactic compared to the buildup. Anticlimactic, in this case, is a wonderful thing. In fact, I'd love to see a total dud of a hit. But, that's not happening … as we speak. While Miami has avoided the hammer, Ft. Pierce (St. Lucie County) area is looking like the nail right about now.
FAST FLOODING, SLOW ASSESSEMNTS: While winds are the famed hallmark of hurricanes, it is almost always the flooding that does the deeper-down dirty work. Ft. Pierce is over a foot as of midday.
As we know all too well, it can take an extended period of time, post-impact, to accurately assess the water damage, especially with so many folks having evacuated the Florida coastline. Even with news media plastered all over Florida, it won't be until after the slow return of the populace – and the opening of front doors for looks inside – that the true tale of destruction will come to light; another waiting game.  
Below: Folks are just now assessing the final flood toll in Houston.
SLOWLY, SHE TURNS: I had my suspicions that Irma might take her good old time turning north, causing her to parallel skirting the Florida peninsula's west side, not the east or middle. I based my suspicions purely on the monumental size of the storm -- and its obstinate westerly momentum … for days.
A system of that bulk and amplitude just can't right-turn on a dime, as was first forecast in the storm's early days, which showed Irma making a right far east of Florida -- and eventually colliding with the East Coast, possibly the mid-Atlantic.
Below: These hurricane hunters are crazy. 
Instead of doing a mid-ocean 90-degree turn northward, Irma power-spiraled inexorable westward. In fact, I'll venture that is was the deescalating effects of the Cuban terrain, which knocked Irma down to a Cat 3, that finally took away some of her steam, preventing her from powering into the Gulf. Had she not mixed it up with Cuba, and stayed strong in the Florida straits, she might have moved even further west to become almost unimaginably powerful. What's more, such a megastorm could have stalled inside the Gulf, via a reenergizing process.
I got very disturbing word from St. John's, Virgin Islands. "The island is destroyed," was the terse message.
EUROPE IS HUMAN: This hurricane proves that the thought-invincible "European model" forecasting is just as vulnerable and fallible as other computerized forecasts. Sure, you can say that it was more accurate in its final, last-minute guess that Irma would go west coast. However, the Euro model had a young and formative Irma taking an abrupt jog northward in the Caribbean, bypassing Caribbean islands – which she would go on to cream. It was the Euro model that initially had Irma hitting NJ. Maybe those Euro forecasters were still clinging to the glory days of perfectly predicting Sandy.
Below: Early Irma forecast. 
For you Euro model lovers, no need to get all panty-bunched. The Euro models have been a gamechanger when it comes to accurate year-round weather forecasting. It's relative mismanagement of an Irma forecast only reproves something dating back forever: Hurricanes have minds of their own. The bigger the hurricane, the greater the independence from predictability.
With the impossibility of pegging a cyclone's path once again reemphasized, a heightened respect must be paid to them. Just about any hurricane can turn on you faster than a rattlesnake in a mailbox.
Even if places like Miami get spared Irma's savagery, the discretion those folks showed in not hanging around was exemplary. I see it as a future standard for getting out while the getting is good.
HEATING UP: While I'm not a "climate change" nut, I have long believed that a warming planet – warming for whatever reasons – will manifest, first and foremost, via heightened stormage. That's based on pure science logic: Enhanced oceanic evaporation from milder conditions adds greater and greater amounts of moisture to the air.
Now, being totally sophomoric, what goes up must come down – and with an ever-increasing intensity.
This does not mean Katrina, Sandy, Harvey and Irma are directly attributable to a warming planet. However, I'll bet the beach house that mega-storms are gathering on the horizon, should mankind not work to cool off the world.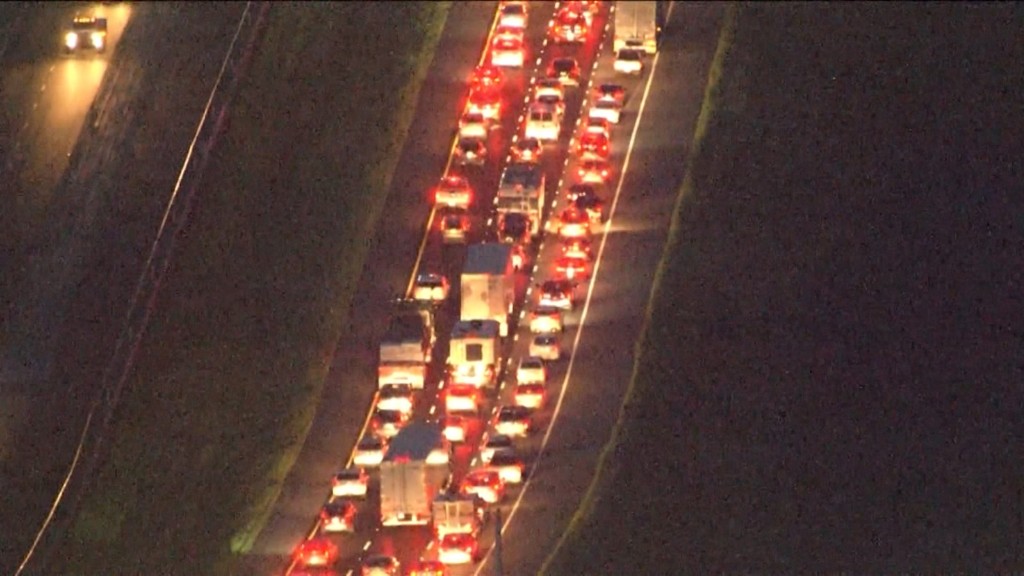 RUNDOWN: The blowfishing inside Barnegat Inlet is excellent. Begin by anchoring up in slightly deeper water, preferably low in current movement; just a tough of water movement is ideal. Mandatory: Thrown in a clam chum log, or, sprinkle in grass shrimp chum. Match your bait to the chum. Go with light or even ultralight saltwater gear. Use a simply small hook, maybe weighed down with a splitshot. Kids, of all ages, love using bobbers.
In the case of fall puffers, you can keep a load of them. They're spawned out and I question how often they make it back up for a second summer spawn.
Prepare bluefish tails by dipping them in beaten eggs and rolling them in breadcrumbs; self-seasoned matzo crumbs work perfectly.  
With home deep-fryers being somewhat out of fashion, a quarter-inch of hot olive oil in a skillet works ideally. Thoroughly cook the tails, i.e. no sashimi centers --though closely related fugu puffer fish are considered the greatest sashimi in the world. I've never tried our puffer raw. 
Below: http://www.onthewater.com/chicken-sea/ ;... an odd yellow blowfish caught in Barnegat Bay.
++++++++++++++++++++++++++++++++++++++++++++++++++++++++++++++++++++++++++++++++++++++++++++++
With the fluke and seabass fisheries shut down a lot of anglers don't know what to fish for.  To that, I suggest that you go fishing for fish. No really. There are plenty of things to catch right now around LBI and Barnegat Bay. Many snappers have grown up  to be bluefish.  Saturday morning I went around one of the local creeks around sun up and found snappers to small blues actively feeding.  They were chasing bait, breaking water and even hitting bare hooks. That's right, bare hooks. You always hear people saying that they can catch bluefish on a bare hook, but how many time have you actually seen it done? Well my BBF Capt Dan Sea-gull can do it and I have the video proving it. Just watch this you tube link Bare Hook Bluefishing  . I could not catch one with a live peanut bunker while he slayed them with a bare hook. Plenty of big blue roaming the bay and even more around the inlet.  Get some fresh bunker or frozen mackerel, anchor up and put some chunks down. Oh, and hold on! There are tons of small bass with keepers in the mix. You just need to fish the right tides, time, etc. Weakfish are present in big numbers of small fish right off the beach and bigger fish in the bay.  Don't wait for reports of weakfish go out and make your own repot.  No one has ever caught a fish reading reports., hint, hint…..  The bay is loaded with small fish.  Anchor up in a place with not too much current, put some clam chum down and fish small hooks with salted clam, squid or Fish Bites.  I guarantee you will catch more species of fish then you can count on one hand and maybe on both hands. Word of false albacore right off LBI surf is ever so promising.  This is a fast paced, hard fighting drag screaming fish..  If you never caught one, you are missing out on one of the best fighting fish New Jersey has to offer. And if there are any bonito (true bonito, not Florida bonito which are false albacore) or Spanish mack in the mix you are in for a tasty treat. True bonito, bled, iced are sushi grade.  Just ask anyone who has had some wasabi and soy sauce ready at the cleaning station.
 So while others are waiting for stripers or sea bass season why not just go fishing. You may never know what you will catch and you just may find yourself enjoying all the other things offered when you are fishing. Anyone that has ever fished aboard the Debbie M with me knows even when not walking away with a cooler full of fish they are always walking away with life long memories.  Now doing afternoon/magic hour trips and I have open next Sunday. Striper dates filling in fast. 
Screaming drags,
Capt. Alex
Barnegat Bay
609-548-2511
++++++++++++++++++++++++++++++++++++++++++++++++++++++++++++++++++++++++++++++++++++++++++++
+++++++++++++++++++++++++++++++++++++++++++++++++++++++++++++++++++++++++++++++++++++++++++++
++++++++++++++++++++++++++++++++++++++++++++++++++++++++++++++++++++++++++++++++++++++++++++++