Sunday, November 10, 2013: I went to the Holgate wilderness fishing zone midday today and it was like a ghost town down there. OK, so maybe there's never an overload of cowpokes thereabouts about but today I was the lone ranger. The weird part was how highly fishable the Holgate waters looked. It turned out the water was just confirming that age-old adage that looks can be a bitch and a half. Alright, maybe that's not the more famed form of that adage but it fit the scene.
Needlessly maintaining the ghost town theme, the tumbleweeds were playing the ruiner on the south end. In Holgate, seaweed equals tumbleweeds. Everywhere I cast out, my jigs and plugs attracted gobs of that blood-red, plump, succulent-type seaweed, with the rubbery branches.
Get this: That fleshy red seaweed, when dried, is worth a mint in Japan. I kid you not. All it takes is about ten historically-precise preservation steps – replete with uninterpretable chants and bursts of swordplay -- lasting weeks. I was only going to be fishing until dark so I passed on developing a seaweed drying and exporting business – but if fishing remains this suckacious …
Look as Holgate today: http://youtu.be/Ge1CUS90U2A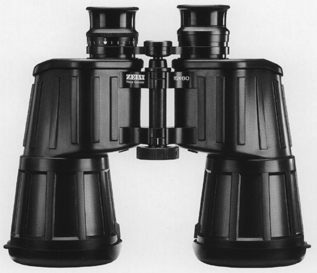 Elsewhere, there has been hectic bird play taking place a few hundred yards off the beach, especially off Brant Beach. It's way too far to surf cast upon. Also, I watched the action zone though powerful Zeiss binoculars and there was very little fish-related surface splashing going along with the bird commotion.  However, I have heard tell of some large schools of bluefish a-cruise. They can always excites the surface.
STILL MINDBOGGLINGLY SLOW: Now I'm hearin' it. I'm talking dozens of baffled fishermen speaking dejectedly about just how bad the bassing has been. I was in one small cluster of casters who threw out no less than a baker's dozen worth of possible reasons why this has been the worst documented striper season dating back to 1954, year one of the Striped Bass Derby.
In defense of the biomass, realistic population estimates of Morone saxatilis show the species is out there in very healthy numbers. You have my permission to asterisk those numbers with a worthy warning that the largest fish seem to have declined in numbers, significantly. Even with that frightening genetic possibility in play, the number of total bass at play can be counted in seven-figure multiples.
It's vital to bring up that stalwart striper number to avoid that which is NOT being offered as one of the reason for this fall's surf fishing failure: precipitously declining bass numbers. Even if you wanted to bandy about the falling skies approach to our current bass non-bounty, asserting the striper population is dropping like a rockfish, it would not show in one single year, much less a single season. It wasn't that far back, i.e. last year, when some serious striper catching was being pulled off. Even as we speak, they're neck deep in smaller bass up NY way.
Huge numbers of sand eels are out there. I'm not sure if they're balled up or buried – and being foul-hooked out of the sand. Regardless, nothing is on them. However, the bass being caught just to our north have them in their bellies – as do the very few stripers we're getting hereabouts. With the piss-poor showing of bunkies and mullet, it makes sense that gamefish will be grabbing sand eels. 
(I'm using the top color because it really looks like a huge ribbon worm, which all size bass love.)
I've taken to fishing very large GULP grub-shaped tails on a ¾ Kalin jig head. The difference now is I'm not swimming or jumping the tails back in right away. Instead, I'm fishing the setup bait-like, little or no retrieve. I'll sometimes use a slow retrieve to get both bait and bounce action. Of course, I'm not catching jacks*** but I'll bet anything the technique would work if there were fish around. Just sayin'.
Weakfish are still being taken here and there, mainly boat and night. Add a little color and variety to drab hooking days.
Got an email asking if we had any croakers this fall. I didn't see even one. Considering how thick they were during fall not that many years back. I still think it related to the shrimping industry. Croakers are far-and-away the number one DOA bycatch of shrimping.
I should note the very heavy fishing pressure this weekend. Considering how junkified the surfcasting has been, it's a credit to the staying power of the human fishing spirit. Amazing sunsets have helped the scene. Here's a (long) look at that looker skyline yesterday evening:
http://www.youtube.com/watch?v=DaWCz3NKhdI
((((((((((((((((((((((((((((((((((((())))))))))))))))))))))))))))))))))))))
From Capt. Alex:
After a good run of big bluefish with some bass mixed in earlier in the week it was tough fishing Thursday – Saturday.  I logged a lot of hours and nautical miles on both the bay and ocean those three days, that's right the Debbie M was in the ocean ;), and only had one keeper bass to show for it. To say the least it was very frustrating.  With the calendar creeping into the second week of November finding bass and bluefish should not be this difficult to non-existent.   As always this time of year I run and gun fish in the ocean and go to plans B and C (fishing the inlet and back bay) as needed or for a change of pace.  All of these plans have not consistently paid off this year as they should be doing.  The ocean water temperature still remains in the upper 50's and the water looks gorgeous.  The bay is in the lower 50's and is very clear.  There is a myriad of bait stacked off our beaches which includes: sandeels; squid; peanut bunker; adult bunker; hickory shad; butterfish; and rainfish.  The birds have been having a feast on all of this bait and some days the flocks stretch for miles. With the best fishing still yet to come, bait pens full of live spots, and new line on every fall reel I will be back at it this week refusing to go the plan D, the local fish market! Screaming drags, Capt. Alex LightHouseSportfishing.com
(((((((((((((((((((((((((((((((((((((((((())))))))))))))))))))))))))))))))))))))