Sunday, May 13, 2018: Happy Mom's Day to all moms … and also a shout-out to the kids who made them what they are.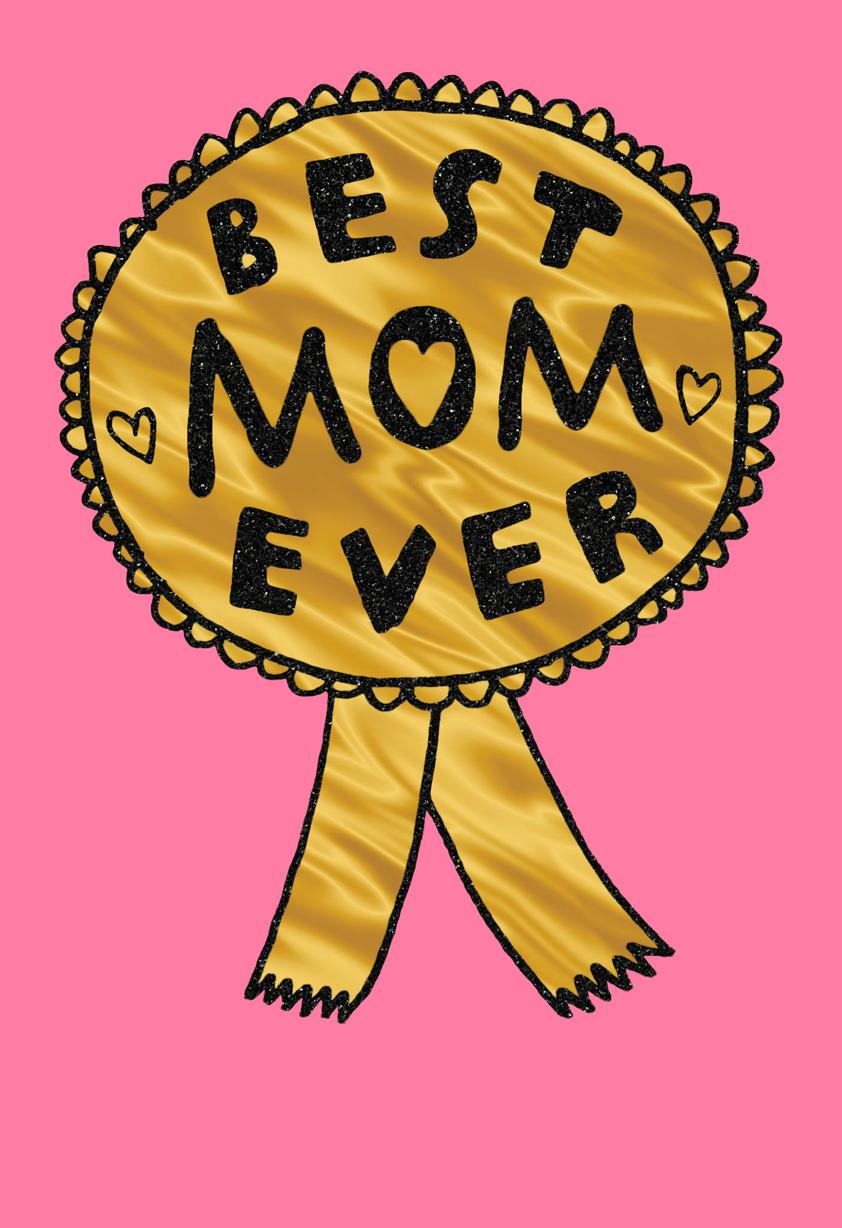 Below: My mom and me ... Early 1950s.
NORMAN BATES (Anthony Perkins): "(Well), A boy's best friend is his mother."


PSYCHO, Paramount, 1960
Play clip (excerpt):

I'm getting more feedback regarding those two kickin' days (last week) when the beach and inlets exploded with bass and blues.
Two fishing folks, including popular entertainer Paul Presto, said they had some of the best fishing ever.
FUN TALE: Paul told me he used the "Hail, Mary, send me a fish" prayer as he first cast out. He barely finished the prayer when he hooked into a 27-inch bass. "I was even using this mushy bait," he recalled. After letting loose the short bass, he repeated the prayer … with an increased faith in it this time. Just like that, he hooks another striper. This one came in at over 28 inches. It was of the hump-backed variety, an aberration not all that uncommon. It was duly invited home to dinner.
But Paul's fishin' and prayin' day was far from over. In fact, his Mary-assisted day took a mild turn toward the miraculous. Offering a bassy thanks for his stripers, Paul then cautiously took things to another spiritual level. This time not only did pray for a fish but ventured to request a specific species. Before casting out again, he somewhat sheepishly prayed, "Is there any chance I could get a bluefish this time?" The instant his bait hit the water, his offering got clobbered. Yep, a rowdy chopper blue. In fact, Paul would "cover the beach" with big blues during his hot hookup run.
Paul then noted, "I then asked, 'Can I please win the lottery?' Well, that didn't happen."
I was told all this as Paul stood next to his piano at church, assuring it was the gospel truth. We know not to tell fish stories in church … if we ever want to catch a fish again.
TASTY AFTERMATH: Paul's son cooked his dad's hot-session blues -- really simple like, using a quality olive oil, salt and, for an uncommon touch, some stevia, an herbal sweetener. "It was the best bluefish I ever tasted," said Paul.
Speaking of that best-ever bluefish, I perpetually sing the praises of spring bluefish, as being as deliciously tasty as this mild-flavored fish gets. As oft noted, after their spring arrival from who knows how far away – I think they go on massive winter sojourns -- the emaciated blues first take to eating crustaceans, especially shrimp, just to regain their energy, far more than trying to add body fat, which would not come from a mere crustacean diet.
The spring sweetness of bluefish also indicates the arriving they haven't yet been feasting and fattening on bunker, which offers the flesh a slightly fishier taste -- though blues, overall, are simply not a fishy fish, despite that common misconception.
Even a bunkerized bluefish can be rendered sweet by quickly bleeding it with a throat cut immediately after landing, followed by a careful removal of any dark meat when cleaning. While some folks then soak cleaned bluefish meat in milk, that is likely overkill but give it a go if you're so inclined.
Personally, I almost always make my bluefish into a fishy form of jerky, using an everyday food dehydrator. The final tough-texture (jerky) product can be amazingly tasty once the method is perfected.
To engineer superfine bluefish jerky, first make doubly sure all dark meat is removed, before cutting into strips of equal size, shape and thickness. Then, fully immerse the cuts in a thick jerky marinade, be it store-bought or a creative brew of your own highly-spiced making. I highly recommend using a good shot of natural liquid smoke. Refrigerate for a few hours, or even overnight, though no longer, lest the powerful spices literally cook the meat, rendering it too mushy for jerking.
Once bluefish cuts are marinated, evenly layer them on the dehydrator trays; pieces shouldn't touch. I use a light spray of "Original" Pam on the trays. If dehydrator has power levels, set at low. Good jerky takes a slow dry.
Important: Rotate the trays every now and again. Do not turn the cuts.
Doneness, which varies greatly, timewise, is when the cuts bend without breaking. Think in terms of a beef jerky texture. Over drying bluefish will render it too tough and stringy.
It takes a bit of practice to jerk around bluefish meat, but the results are worth the experimental effort
================================================================
Speaking on the now-and-again stripers with a hump on the forward part of the back. While it's routinely attributed to a spinal deformity called lordosis, it's interesting how closely that bump resembles the natural back shape of the closely-related white perch. Since they can spawn in similar waters, I wonder if there's any chance of a hybrid perch/striper mix either leading to the lordosis or being a natural shape from the hybrid mix.
Top photo: Unusual Striper Caught in the Potomac River Danny Torbett reported catching a this unusual striper along with six other normal stripers near Morgantown on the Potomac
River this past March 29-30 weekend. He said the fish fought normally and was 26 inches
long but would have been about 30 inches if it had been straightened out.
=============================================================
Being a "Godfather" (Part 2) fanatic, here's Fredo Corleone's exact quote from the movie:
"You know when I was your age, I went out to fishing with all my brothers and my father, and everybody. And I was, I was the only one who caught a fish. Nobody else could catch one except me. You know how I did it? Every time I put the line in the water I said a Hail Mary and every time I said a Hail Mary I caught a fish. You believe that? It's true, that's the secret. You wanna try it when we go out on the lake?"
=================================================================
Junior Mates Program
The Beach Haven Charter Fishing Association has announced it will once again be sponsoring its Junior Mates Program this summer in Beach Haven, NJ. Interested teenagers are welcome.
The BHCFA is a group of fishing captains from the Beach Haven area who have banded together to further the sport of recreational fishing while also assisting in a variety of local worthwhile causes. The Junior Mates Program is a series of classes designed to teach youngsters many of the techniques and ideas related to fishing while also preparing them to serve as mates on fishing boats.
Most of the classes are on Thursday evenings at the New Jersey Maritime Museum in Beach Haven and feature mostly hands-on learning. Classes will begin on Thursday, June 28, with a last class on Thursday, August 16 followed the next day with a Junior Mate fishing tournament.
The classes begin at 7pm and include a variety of topics including knot tying, bait preparation, fish cleaning, first aid, and other subjects. One of the highlights will be a two-night session where the teenagers will take the New Jersey Boater Safety Class and earn their official boat operator's license.
Class signup is for teenagers who are 13 years of age and over by August 1 of this year. Most of the students remain in the program for several years as normally it takes three seasons of training to become achieve Charter Boat Mate Certification.
There is a cost of $25 to register for the program along with a cost for the US Coast Guard approved drug testing program including the "pre-employment" test.
Complete information can be obtained from the BHCFA website at www.BHCFA.net or by calling either Captain John Lewis at 609-670-5980 or Captain Jimmy Zavacky at 609-915-2498.
Below: A late, great buddy -- John Koegler -- who helped found the Junior Mates Program.
=================================================================
=============================================================
The dangers of playing a game of "touch" with a gay football player ...
==========================================================================
Today's "What did you think was going to happen?" award goes to ...Tanisha.