A scanning electron micrograph image of Vibrio vulnificus bacteria.
Credit: CDC/Janice Haney Carr
A man in Maryland died just days after he developed a rare infection from a type of flesh-eating bacteria that live in ocean water.
The man, Michael Funk, 67, had a cut on his leg that came into contact with the salty water in a bay near his home in Ocean City, according to Nature World News. The cut allowed a type of bacteria called Vibrio vulnificusto enter his bloodstream. Soon, Funk began to experience intense pain in his leg and was taken to the hospital, where doctors removed infected skin, and later, amputated his leg. But within four days, the fast-moving infection had taken his life.
Vibrio vulnificus is found in warm coastal waters, and is present at higher levels between May and October, according to the Centers for Disease Control and Prevention.
People can become infected with the bacteria in two ways: By consuming contaminated seafood, or by having an open wound that comes into direct contact with seawater that contains the bacteria. [10 Bizarre Diseases You Can Get Outdoors]
Those who eat seafood contaminated with V. vulnificus, including raw or undercooked shellfish, can experience diarrhea, abdominal cramping, nausea, vomiting and fever, the CDC said.
But if people have a wound that is exposed to the bacteria, as in Funk's case, the bacteria can infect the skin and cause skin breakdown and ulcers. These infections can progress to affect the whole body, and lead to life-threatening symptoms, including dangerously low blood pressure or septic shock, the CDC said.
Once a bloodstream infection occurs, the prognosis is grim: About 50 percent of V. vulnificus bloodstream infections are fatal, according to the Florida Department of Health.
Still, serious illness from the bacteria is rare: the CDC estimates that among the 80,000 people in the U.S. who become sick with Vibrio bacteria per year, about 100 die from the infection.
People are more likely to develop an infection if they have a weakened immune system, particularly from chronic liver disease, the CDC said.
To prevent infection with V. vulnificus, the CDC recommends that people with open wounds avoid contact with salt or brackish water, or cover their wound with a waterproof bandage. To avoid a foodborne illness from the bacteria, the CDC recommends that people do not eat raw or undercooked shellfish.
++++++++++++++++++++++++++++++++++++++++++++++++++++++++++++++++++++++++++++++++++++++++++++

Brain Damage in Fish Affected by Plastic Nanoparticles
SEAFOODNEWS.COM [PHYS.ORG] September 26, 2017
Calculations have shown that 10 per cent of all plastic produced around the world ultimately ends up in the oceans. As a result, a large majority of global marine debris is in fact plastic waste. Human production of plastics is a well-known environmental concern, but few studies have studied the effects of tiny plastic particles, known as nanoplastic particles.
"Our study is the first to show that nanosized plastic particles can accumulate in fish brains", says Tommy Cedervall, a chemistry researcher at Lund University.
The Lund University researchers studied how nanoplastics may be transported through different organisms in the aquatic ecosystem, i.e. via algae and animal plankton to larger fish. Tiny plastic particles in the water are eaten by animal plankton, which in turn are eaten by fish.
According to Cedervall, the study includes several interesting results on how plastic of different sizes affects aquatic organisms. Most importantly, it provides evidence that nanoplastic particles can indeed cross the blood-brain barrier in fish and thus accumulate inside fish's brain tissue.
In addition, the researchers involved in the present study have demonstrated the occurrence of behavioural disorders in fish that are affected by nanoplastics. They eat slower and explore their surroundings less. The researchers believe that these behavioural changes may be linked to brain damage caused by the presence of nanoplastics in the brain.
Another result of the study is that animal plankton die when exposed to nanosized plastic particles, while larger plastic particles do not affect them. Overall, these different effects of nanoplastics may have an impact on the ecosystem as a whole.
"It is important to study how plastics affect ecosystems and that nanoplastic particles likely have a more dangerous impact on aquatic ecosystems than larger pieces of plastics", says Tommy Cedervall.
However, he does not dare to draw the conclusion that plastic nanoparticles could accumulate in other tissues in fish and thus potentially be transmitted to humans through consumption.
"No, we are not aware of any such studies and are therefore very cautious about commenting on it", says Tommy Cedervall.
The present study was conducted in collaboration between the divisions of Biochemistry and structural biology, Aquatic ecology and Center for environmental and climate research at Lund University.
+++++++++++++++++++++++++++++++++++++++++++++++++++++++++++++++++++++++++++++++++++++++
19TH ANNUAL IGFA FISHING HALL OF FAME
The19th Annual IGFA Fishing Hall of Fame Induction Ceremony will be held on Saturday, October 28, 2017 at Johnny Morris' Wonders of Wildlife National Museum & Aquarium in Springfield, Missouri. The Class of 2017 will include individuals from recreational angling, the marine science community and tournament anglers: Rick Clunn, Larry Dahlberg, Peter Fithian, Mike Levitt and Dr. Eric Prince.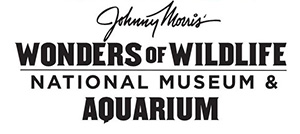 IGFA Fishing Hall of Fame Induction Ceremony
Saturday, October 28, 2017
6 - 10 pm
Wonders of Wildlife National Museum & Aquarium
"The New Home of the IGFA Fishing Hall of Fame"
500 W. Sunshine Street  •  Springfield, Missouri  
+++++++++++++++++++++++++++++++++++++++++++++++++++++++++++++++++++++++++++++++++++++++
Original article on Live Science.Y HURRICANE SANDY HOMEOWNERS' RIGHTS