This is having a real good day ... by falling backwards.
When he wants to get to his best friend ...
Thus, Billy's hatred of gators begins ...
Saturday, September 02, 2017: Well, I tried my hardest to mentally will Hurricane Irma on a more southerly track. Bitch wanted no part of it. As of now (guess alert!) she might be on a Charleston, SC, course. We're still days-on-end away from knowing her final possibly nefarious intent. By the by, we still greatly have the law-of-averages on our side, i.e. hurricane hit to out south or turn out to sea off the Southeast U.S. coast.
Just for fun. Here's the last Hurricane Irma, i.e. Typhoon Irma. Yes, North America look kinda weird, mainly because it's Asia. Here's hoping our H. Irma does a similar veer away from the mainland.
Or, in simpler terms:
MAKES ME NERVOUS: I've grown to hate hurricanes. Oh, for the longest time I not only joyously hawked them but even egged them on -- itching to see what surf they might foster for LBI.
What has turned me against them is twofold.
Firstly, Sandy showed me a storm can actually inflict harm on my home, which hadn't occurred during the Great March Storm of '62, or, I'm told, during the Hurricane of '44.
Secondly, I hate the modern build-up toward a storm. Cyclones go under the prognostication microscope from birth onward, thanks to satellites, countless predictors and – the worst build-up offender – social media.
Irma is a perfect example of a droning buildup process. The publicity has already been flooding in; wave after wave. For me, this never-ending hype is a train wreck I can't turn away from. My hurricane mesmerization eventually detracts from much of what I regularly do, sans active hurricane. Worst yet, my AD/HD catches fire, demanding things speed up and actually happen.
Admittedly, I'm now part of the hurricane hype-fest. But, in my case, that's just to keep all the hurricane hubbub from whistling, like a crazed teapot, in the back of my head. It's the old thinking: "Keep your friends close and your hurricanes closer."
Back to Irma, she's still many a day from a potential Caribbean islands landfall. She's a week from any mainland impacts. Still, she's not only the talk of the local town but spurring local response. I saw three Labor Day Sale gasoline-powered generators being bought from a local box store. Yes, the prices were marked down but the gab accompanying the buys was about Irma.
I'm over-forwardly thinking, too. I've decided I likely won't stay on the Island in the face of a hurricane hit. It has absolutely nothing to do with fear. I love storms as they hit. However, I stayed for Sandy and it got so boring after the storm that I thought I was going to go loopy sitting in my electricityless office, knowing I'd be put upon by cops and troops if I was seen moving about too much outside.
Just look. There I go talking as if ten-day-away Irma is not only going to hit us but how boring it's going to be afterwards. That's just what I'm talking about. Back in the day, it wasn't until a cyclone was all but knocking at the door before preparatory plans and moves were made. Now, we're forced to stress over a nebulous cyclonic system forever. I'll again flash back to Sandy's taking-forever arrival. I recall shouting: "Just hit already, damn it all!"
Below: Explaining to Carolinians why they should evacuate.
LOOK-ABOUT: Calming down a bit, today's Harvey spit-about hasn't been a total day-ruiner. I got in eight games of sand volleyball at Sunset Park, HC.
The winds this afternoon are out of the east -- and kicking up pretty briskly, a couple gust to 25 mph, though much lower sustained.
Now to the sunny stuff.
It sure looks like skies will get brighter by after-church time tomorrow. Then, Monday will shine. I'll see it through the sunroof in my office. Here's hoping others get to luxuriate junder perfect beach conditions.
On a local note, the Island has really undergone a de-peopling, beginning a couple week back. By this Tuesday, it could look more like October out there. Therefore, surfcasting will be a breeze. Only a few beaches will have lifeguards, so steer clear of those if wanting to wet a line or two.
The surf is once again rough, though not nearly as large as this past week. With west winds kicking in for Monday, things should get smoother quickly.
Once conditions smooth out, set a rod aside for sharks. We're still at the height of the season to accidentally-on-purpose catch browns (sandbars) and such. Shops will set you up with the best rigs. Surf rods work fine on most suds sharks. However, if you want to get more serious and go night sharking, sturdier conventional gear works best. Again, shops can show you what you'll need -- rod, reel, bait and line.
Three more days until fluke fishing goes ca-phooey. Hate it, only because it sure seemed to be mighty fine flattie year -- as I worked clean through it.
Getting plugs ready ...
Below: Things to do this fall. Kayaking.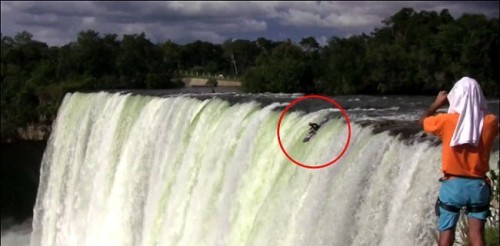 ((((((((((((((((((((((((((((((((((((((((((((((((((((((((((((((((((((((((((((((((((((((((((((((((()))))))))))))))))))))))))))))))))))))))))))))))))))))))))))
Camo ... LBI-style: My shots.
+++++++++++++++++++++++++++++++++++++++++++++++++++++++++++++++++++++++++++++++++++++++++++++
+++++++++++++++++++++++++++++++++++++++++++++++++++++++++++++++++++++++++++++++++++++++++++
Jim Hutchinson Sr.
As with much of the northeast coast, high winds and extremely large swells kept boats at the dock in Beach Haven. The captains of the Beach Haven Charter Fishing Association used the forced time off to tend to various items on their boats that might have needed attention. With the summer flounder season in New Jersey closing on Tuesday, September 5, the captains hope the weather conditions subside and the fish are still around that were present right before the nasty weather.
Last weekend Captain Ray Lopez had the Jayhee Cho party out for a trolling trip at the Barnegat Ridge on the "Miss Liane." The group managed to boat multiple false albacore and one nice Bonita. Captain Ray also had the Jamie Cusmano group out on the "Miss Liane." Sporty conditions mandated fishing inside in the area of the Barnegat Inlet. There was plenty of action there as multiple black sea bass, fluke, sea robins, and sand sharks were caught.
Just before the ocean became roiled up, Captain Carl Sheppard had a group of eight avid anglers out on the "Starfish." Fishing structure in the ocean, the group reeled in the first triggerfish of the season and ended up with four to take home. Also going in the cooler was a nice 20-inch fluke. Captain Carl remarked the whole group did well with the youngsters aboard maybe even out-fishing their parents.
Captain Gary Dugan of the "Irish Jig" reports he is optimistic and keeping his fingers crossed that the fluke are still around this weekend. Once that season ends he will turn to wreck fishing until the stripers arrive.
Additional information on the captains and boats of the Beach Haven Charter Fishing Association can be found at www.BHCFA.net.
((((((((((((((((((((((((((((((((((((((((((((((((((((((((((((((((((((((((((((((((())))))))))))))))))))))))))))))))))))))))))))))))))))))))))))))))))))))
With yesterday's trip cancelled due to weather, I took the time to start setting up my classroom and tie some rigs for the fall striper season. With catching stripers on several trips over the summer did the season ever end? For me, striper season runs from spring through winter, inclusive. Pretty much 12 months of the year. It is just that some months have more bass than the other month. But they are always around. The few days I was out before this blow I found the fluke inside the bay being a little finicky. The hot bite cooled off but they are still here and will chew again. Hopefully before season's end of September 5th. And if they are there and want to chew there is plenty of baitfish for them to chew on. Right now Barnegat Bay is full of peanut bunker, mullet, rainfish, spearing, and snappers. Speaking of snappers…….what do you call "it" when snappers are trying to blitz spearing but the snappers are being pursued by their older brothers, the blues brothers? I call it pure bedlam, and pretty cool to witness. Came across this condition a few days ago. Big bluefish, eating little bluefish, that wanted to eat spearing. Wonder if the snappers were thinking "Mom, dad is that you????, Please don't……"
Hoping after this blow that we get some of the bonito and Spanish mack action that some have been enjoying in the waters just north and south of us. It would be a nice filler to have in between the closed fluke fishery and the fall run of bass. But then again, there are always bass to be had in Barnegat Bay. You just have to know how to located them. The picture below is of my 50 gallon livewell with about 20 gallons of peanut bunker. I have this Saturday and Sunday open, and with the amount of bait and fish around you can pretty much target a Barnegat Bay Grand Slam (fluke, weakfish, bluefish, and striper) if you want, or go looking for bonito and Spanish macs. And don't forget about sharking. Still plenty of good sized sharks around to put your angler skills to the test.
Screaming drags,
Capt. Alex
www.LighthouseSportfishing.com
Barnegat Bay, NJ
609-548-2511
++++++++++++++++++++++++++++++++++++++++++++++++++++++++++++++++++++++++++++++++++++++++++++
Capt. Brett Taylor ~ www.reelreactioncharters.com ~ Call or Text: 609-290-7709
Sorry for the delay in reports as I have been out on the water nearly everyday except for the most recent easterly blow our area just had. Let's hope that didn't put the old kibosh on the Fluke bite. This has been one EPIC year as we are very close to eclipsing 200 keepers for the season!! The past week had some big fish hitting decks over 7 pounds which were all caught on the bucktail. I picked up my allotted 50 Striped Bass Bonus Tags from the state of NJ for the season and already have 4 bookings in November. With school starting, I will run weekdays afternoons through the 1st week of December, in addition to weekends. Reminder: Weekday afternoons and weekends through November and we are now starting to book up for our Fall Striped Bass fishery.
Here are a few from this past week:
I had return clients Rob P and his father Bill of North Jersey out on a 4hr Bay/Inlet charter. We started working the inlet for Bluefish as there was a little birdplay just outside. Once the Bluefish bite died, we worked some of the same areas as I did during last Thursday's charter (Friday's charter was cancelled due to weather). The father and son team worked the S&S BigEye bucktails to produce close to 30 Fluke with 4 keepers (19.5, 19. 18, 18). One of the throwbacks was previously tagged by Monmouth University.
I had Village Harbor Fishing Club member Ed Valitutto and member Alan Goracy along with their grandchildren Chaytan, Nicholas, Vincent, and Jacoby for a 4hr Bay/Inlet charter. The boys were siked about fishing and they also had their eclipse glasses. We had much more challenging conditions with strong tide and stronger South winds than my morning charter. But the group caught over 30 Fluke on the S&S BigEye bucktail and boxed 4 keepers (20, 19, 19, 18). We fished a variety of areas and the boys and grandfathers did a great job! 11yr old Nick Rossi was the high hook catching the most fish along with 2 keepers himself.
Tough day with the winds for return clients Jason Black, his 4yr old son Tyler, and his friend Mike Weinstein and 6yr old daughter Belle who were on a 4hr Bay&Inlet charter. This trip was more about letting the kids have some fun catching. We did manage to put a solid 19 inch Fluke in the cooler among the 20 shorts. With about a 1/2 hour left in the trip, I picked up Tyler's younger brother Seth and Belle's younger sister Alice for a boat ride near Viking Village's Commercial fleet. Great job for a rather tough morning!
I had new client Mike Herman of NYC out with his 10year old daughter Dani for a 4hr Bay/Inlet charter. Dani never fished for Fluke, but she was a quick learner jigging the S&S BigEye bucktail for two keeper Fluke (18, 18.5 inches). The father-daughter team caught a good number of Fluke with a throwback Sea Bass. We worked a variety of spots in the backbay and some "earlier season" areas are producing with the cooler water temperatures. Great job by both anglers who were new to bucktailing.
I had new client Nicholas Theyer of Wisconsin, his wife Debra, and their 3 boys (Luke-age 9, Ben-age 7, Matthew-age 3) on a 4hr Bay & Inlet charter. We worked areas around the inlet in depths close to 20 feet to produce a decent amount of Fluke. This was the family's first time fishing for Fluke and learning how to jig bucktails. 9-yr old Luke caught 2 Keepers (19.5, 21 inches) while jigging the S&S BigEye bucktail. 7-yr old Ben had another nice fish on, but in his excitement brought too quickly to the surface and unfortunately lost it before it could be netted. The family did a great job for their first time Fluke fishing.
I had return clients Dan Unger of Ship Bottom, his son Danny, and Art Diebel of Jackson with his son Bruce on a 5hr Ocean charter. As we approached the inlet, it was a little a more sporty than what the marine forecast indicated so we headed to a closer wreck. The crew caught a few shorts and 2 keepers (18, 22.5). With it finally laying down, we headed to one of my favorite snags and they added 3 more keepers to cooler including Art's 7 pounder. The team ended with 5 solid keepers (27, 22.5, 20, 19, 18). All were caught on the S&S BigEye bucktail tipped with artificial and natural baits.
I had return clients Rob P and his buddy Matt out on a 5hr Ocean charter. We worked some of the same snags as my morning charter and got right on the fish. They did catch a lot more throwbacks, but landed 4 nice Fluke (27inch, 24, 19.5, 19). Rob landed his biggest Fluke to date at 27 inches weighing just over 7 pounds. All were caught on the S&S BigEye bucktail and they were pounding them.
If interested in booking a charter, book through the website (www.reelreactioncharters.com) or call/text 609-290-7709. As always, we use the highest quality gear and everything is included: gear, tackle, fish-cleaning, and ICE! It's "no worries" fishing. Just come aboard and FISH.
+++++++++++++++++++++++++++++++++++++++++++++++++++++++++++++++++++++++++++++++++++++++++++++
+++++++++++++++++++++++++++++++++++++++++++++++++++++++++++++++++++++++++++++++++++++++++++++