Saturday, June 29, 2013: Turned into not only a nice day but not much on wind either. I got in some fun beach volleyball but noticed the ocean was quite roiled and moody -- not overly receptive to surfishing, though waveriders were lovin' the surprise swell ripping ion out of the south. I've been calling it 3- to 5-foot with larger sets. Again, there is no real source point for the sizeable swell, short of w very long wind field, south to north, not far off the coast. The winds there are pushing 25 mph and consistent.

These three satellite images show an actual upwelling event from 1994. July 21, July 23, July 25
Of course, the ongoing south winds have the nearshore waters upwelled, dropping the temps into the mid-50s on some water temps. And, yes, when you get upwelling you can have huge swings in water temps between beaches just a few miles apart. See: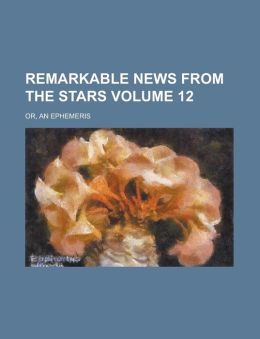 http://www.barnesandnoble.com/w/evidence-of-nearshore-summer-upwell...
The lighter winds allowed for a load of fluking, though most boating folks hung near the bay and inlets. The flattie fishing is fine providing you don't have an overblown expectation that wherever and whenever you go you're going to have the pick of the crop. In fact, we'll be seeing the keeper/throwback ratio favoring the small side of things.
Bob Massa does it again!
With ongoing talk of problems with the likes of killies and grass shrimp, I'm doubly interested in what's in the bellies of kept fluke. Of course, fluke are famed for evacuating their stomachs when hooked. I often hear the line, "No wonder it took the bait, its stomach was empty." Not likely. Fluke are vacuum cleaners when it comes to scarfing down everything in sight. Very few starve, or achieve empty-stomach status, especially when there are small ones of their own breed to cannibalize.
I head of what amounted to a wave of cow-nosed rays arriving hereabouts but then seemingly heading further north. I would like folks to (carefully) try one of two out for edibility. I'm told they can be toasty when BBQ'ed. I truthfully can't recall if I tried a cow-nosed before. I have tried other rays down south. So-so, at best, but they were just poached.
Gotta love this one:
Recipes for Cownose Ray (Rhinoptera bonasus)
Chesapeake Ray Fajitas
1 ½ lbs. Chesapeake Ray filets, skinned
2 Tablespoons garlic, minced
2 teaspoons ground cumin
2 Tablespoons lemon juice
1 Tablespoon lime juice
¼ cup vegetable oil, plus 2 Tablespoons
1 cup sweet red pepper
1 cup onion
¼ cup julienned jalapeno or poblano pepper
1 lime, cut in wedges
1 teaspoon oregano
1 Tablespoon garlic minced
1 tablespoon fresh cilantro, minced
Salt and pepper
Combine 2 tablespoons minced garlic, the cumin, lemon and lime juice and ¼ cup vegetable oil. Skin ray filets and slice into strips. Season ray with salt and pepper. Cover in the marinade and let sit in refrigerator for about 1 hour. Heat skillet to medium high heat and quickly sear ray strips on both sides. Ray should be medium rare; do not overcook! Remove from skillet and reserve in a warm oven. Add additional garlic to pan and sauté for one minute. Add pepper and onions and cook until they are soft. Add wedges of lime and heat through. Serve ray and vegetables with soft flour tortillas and condiments such as sour cream, guacamole, and salsa.

—recipe adapted from original version developed by Chef John Maxwell, Richmond VA
(((((((((((((((((((((((((((((((((((((()))))))))))))))))))))))))))))))))
The following is a very interesting Chesapeake Bay Journal – albeit somewhat confusing – read on the cow-nosed rays that make it into our region. I kinda question the part that claims our nearshore sharks don't feed on these rays. I've seen sharks blasting through shoals of rays, scattering them in a way identical to gamefish feeding on forage fish. Also, any waterperson knows the quantifiable increase ion sharks as the rays arrive.
http://www.bayjournal.com/article/plan_to_harvest_cownose_rays_coul...
(((((((((((((((((((((((((((((((((())))))))))))))))))))))))))))))))))))
Here's an entry-level look at The Dike -- where some seriously good fishing can be had via bank or kayak. It's a longish haul to the far north end so I'm not "buring" any exact spots here.
http://www.youtube.com/watch?v=Anvr6Lwjc1E
((((((((((((((((((((((((((((((((((((()))))))))))))))))))))))))))))))
I thought these Silent Spring days were over ...
[WTNH] By Darren Kramer - June 26, 2013 -
Just over a decade ago, there were more than 1,200 Connecticut lobster men fishing Long Island Sound. In the late 90s, most of the lobsters in the sound died. So did that industry.
But now, a new law may bring the lobsters and the lobster business back to life.
"I don't know if it's too late. I'm hoping it's not too late. And I'm hoping there can be a future out in Long Island Sound for us," said Tony Carlo, Commercial Fisherman.
Monday, the last few lobster men left in Connecticut stood with some of the politicians who they say may have saved their industry and the sound.
In 1998, nearly every lobster in Long Island Sound died and they haven't come back.
A number of studies point to two chemicals used to kill mosquitoes to try to head off West Nile virus. Those chemicals have been routinely dumped into storm drains in both Connecticut and New York and they eventually wind up in the sound.
"The intent of using those chemicals is not a bad intent from the standpoint of trying to make sure that people do not contract West Nile virus. But, because of the fact that they are now being put into our storm drains and ending up in Long Island Sound, we see evidence of the fact that they are now in our lobsters," said Sen. Bob Duff, (D) Norwalk, Darien.
The new Connecticut law makes it illegal for those two mosquito killers to be used.There are other less toxic options.

There is no guarantee if or when the decimated lobster population will come back. But hopes are high the lobsters and the fishermen will return.

And now this group wants to put the pressure on New York to do the same thing on their shore.
"Long Island Sound deserves this. It's all about Long Island Sound. It's not just about the fishermen, it's about the sound," said Duff.
In 1998, the lobster haul from the sound was 3.7 million pounds, but in 2011, only 142,000 pounds were brought in.
The central and western parts of the Sound have seen the greatest decline, the number of lobsters trapped there has fallen by 99 percent since 1998.
((((((((((((((((((((((((((((())))))))))))))))))))))))))