Saturday, August 10, 2013: Light west winds right on schedule. Despite only off-and-on low sun, this a.m. is just fine for angling bay, beach and sea. Get it in this morning because those brisk southerlies are coming.
UPDATE: 3 p.m. Ocean has cleaned amazingly well. The water is 71 degrees and very clean. Light west wind works miracles. 
With all the sun cancer fear, many folks misread days like this, thinking few damaging rays are making it to your beached bod. Far from the truth, as the burn at cloudy day's end proves. Go with the full lotion Monty, especially when out on the water, where the upward reflection of rays acts like one of those insane foil dishes people used to put around their necks to get tans up the nostril – and to keep them from licking at stitches.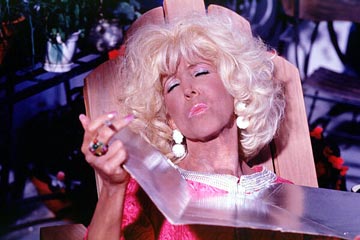 Interestingly, fishermen's raccoon eyes are a sign that the most sensitive flesh on the face has been protected. It's still no bargain when trying to stave off facial skin cancer in the future but it helps prevent farmers' lines, those deep-ditch furrows around the eyes when shades aren't in place.
DAMN, THAT HURT!" My pain hat is off to paper wasps. I can say that now that I've distanced myself from yesterday's attack on my left ankle, which took two ferocious stings, after I kicked a piece of old composite piping discarded long ago off a sugar sand road I was walking.
As with many sneak attacks – I'm not sure theirs was a sneak attack or my kicking of the pipe was – there wasn't time to think, only react.
I do recall the pipe rolling a bit and wasps rapid firing out the end. But that flight-provoking sighting came in lockstep with the first utterly brutal sting, carried out by the guard wasp. That's the wasp whose job is to stand guard, alert the nest to trouble, then attack. And this one took its job very seriously – as did I when the vicious burning pain ignited right above my ankle bone. I kicked it off with my other foot – as I jumped upward, outward and away-ward.
I've been bitten and stung by the best of them, worldwide, including scorpions, spiders and centipedes. I've learned it's always best to instantly vacate the premises. No different in this case. Unfortunately, my frantic first burst of fleeingness didn't thwart a second soldier wasp that nailed me just above the other sting. The first penetrator left behind a pheromone that acted like a laser beam for the next attacker to home in on. It was like I got shot again.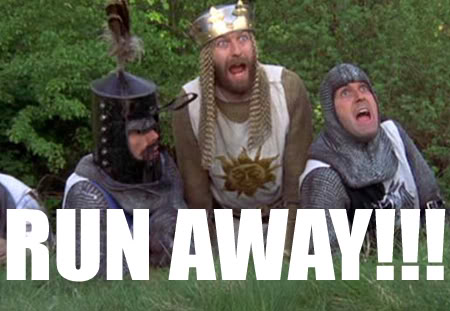 Twice bitten, I commenced to running while also slapping down at my besieged ankle, knowing wasps can sting repeatedly.
Running and simultaneously slapping at one's ankle is surely contrary to some irrefutable chapter of gravity and physics so I wasn't overly surprised when I soon found myself taking a roll in the Pinelands dust. Knowing I couldn't let up on my flee speed, I just parlayed my forward rolling momentum and bounced back to uprightness and just kept trucking – before going down again. One can become very calisthenically inclined  when being pursued by wasps. For any onloooking deer, the sight had to garner some horse laughs.  
It was pure speed – and those unplanned drops-and-rolls -- that ended the attack. Then, for the umpteenth time in my life, I came to the cruel realization that you can't outrun pain. As I slowed to a panting fast-walk pace, I rated the stings as frickin' fierce, even on my fairly stoic Mannliness Pain Scale. What's more, the initial burn gave way to a throbbing toxinish aftereffect that was damn near as rip-roarin' as the initial sting insertions. That lasted a solid two to three minute.
As I limped along toward my truck -- dusty and winded and aching -- I was feelin' mighty pathetic. It just proves a mantra I keep close at mind: When nature wins, it often wins hands down.
 ((((((((((((((((((((((((((((((((()))))))))))))))))))))))))))))))))
Below is some standard but usefully sunburn info from the Skin Cancer foundation:
Share on facebookShare on twitterShare on printShare on emailMore Sharing Services237
Getting a sunburn is a very bad idea. It looks bad, hurts, peels and inflicts long-lasting, wrinkle-inducing damage. It's especially bad for children: Even one blistering burn may double their lifetime risk of melanoma, a serious skin cancer. And it's totally preventable (with sunscreen, shade and clothing). But mistakes happen. So here are five ways to ease the pain and maybe, just maybe, limit the damage...
If you feel the tale-tell tingling of a burn or see any sign of skin reddening on yourself or your child, get out of the sun and start treatment. "Sunburn tends to sneak up on us. It can take four to six hours for the symptoms to develop," says Barton Schmitt, a pediatrician at Children's Hospital Colorado and author of a new book, My Child Is Sick! Expert Advice for Managing Common Illnesses and Injuries, published by the American Academy of Pediatrics. So a touch of pink at the beach could turn into a big problem later.


After a cool shower or bath, slather on a moisturizing cream or lotion to soothe the skin. Repeat frequently to make peeling and flaking less noticeable. And consider a product containing vitamin C and vitamin E: It might help limit skin damage (though studies have not proved that), says Shawn Allen, a dermatologist in Boulder, Colo., and spokesman for The Skin Cancer Foundation. It's also OK to use a hydrocortisone cream for a day or two to relieve discomfort, Allen says. Not OK: scrubbing, picking or peeling your skin or breaking blisters.
Any burn draws fluid to the skin surface and away from the rest of the body. So drink extra water, juice and sports drinks for a couple of days and watch for signs of dehydration: Dry mouth, thirst, reduced urination, headache, dizziness and sleepiness. Children are especially vulnerable, so check with a doctor if they appear ill.
Take (or give your child) a dose of ibuprofen (for example, Advil) as soon as you see signs of sunburn and keep it up for the next 48 hours, Schmitt advises. "It cuts back on the swelling and redness that is going to occur" and might prevent some long-term skin damage. "It's not just treating the symptoms; it's treating the severity of the symptoms." Acetaminophen (for example, Tylenol) will treat the pain, but does not have the same anti-inflammatory effect.
Most sunburns, even those that cause a few blisters, can be treated at home. But if a blistering burn covers 20% or more of the body (a child's whole back), seek medical attention, Allen says. Anyone with a sunburn who is suffering fevers and chills should also seek medical help, he says. Finally: Consider the burn a warning that your sun-safety net has failed and vow to do better. That means using sunscreen, covering up with clothing and hats and avoiding the sun as much as possible between 10 a.m. and 4 p.m.