Try to pick out which dog isn't overly sure about this ride ...
Below: OK, I have to admit this looks kinda fun ... except for that broken back angle.
****************************************
Runs in the family, eh?
++++++++++++++++++++++++++++++++++++++++++++++++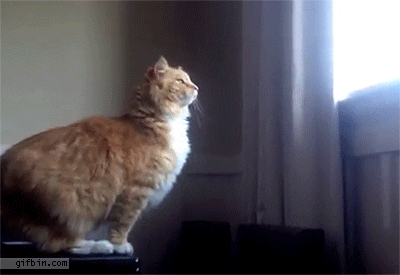 Monday, October 08, 2018: Back to the mist. It's dank but highly fishable out there. Too bad there are no gorillas in the mist, i.e. big-ass blues.
The whole bluefish size/name thing is sorta complicated. A thread at stripersonline.com suggested: "Snappers are from several inches to half a pound. Cocktails are up to two pounds. Tailors are between two and five pounds. Racers are seven pounds or more and arrive first in our waters in early spring and are hungry and fast. Slammers or Alligators are in excess of ten pounds."
That said, larger blues also go by gators, gorillas and choppers.
By the by, a name I've heard used for a size between snapper and cocktail is tinker. It's never well-received when I bandy it about, showing the sensitivity to the whole bluefish nickname thing.
I'm hesitant to use that "racer" term since it's too close to "runner," a name reserved for an unrelated species, the blue runner, which does resemble a bluefish. Interestingly, the bluefish (Pomatomus saltatrix) is the only member of Pomatomidae family – having long ago eaten all other members.
Bluefish are known as tailor in Australia, elf in South Africa, and shad in Natal. Other common names are blue, chopper, and anchoa, per Wiki.
This chart is interesting if you take a second to analyze it. Top line is age in years. Side lines are fish length. Curved line -- which is the least exact -- is estimated weight. As we all know, weight can be all over the board for same-length blues, increasing over 30 percent in fall.
Mullet run remains one of the best in many a year. The only places to throw castnet on them have been the inlets. The ocean has been way too rough – for nearly a month now.
The bay and backbay are still packed with peanut bunker. Even some of the Beach Haven West lagoons still have them pooled up. They can also be seen spooked to the surface in Manahawkin Bay, south of the Big Bridge.
Another note to buggyists warning that the beaches remain very loose and sinky. A proper air-down is all that's needed to compensate -- in most cases. However, that ultra-loose sand toward the berm nearest the water can be real bad news, especially on recently replenished beaches.
As always, decelerate to the max when approaching the top of exits -- where it's hard to see pedestrians or other vehicles coming up from the other direction. I say that after seeing a somewhat close call at a ramp in Brant Beach; a departing buggy spooked a slew of beachbound folks. No, it wasn't me. I was still down near the beach, having stopped, knowing not to be too close behind a buggy departing the beach. In fact, I backed off and hand signaled the somewhat angry beachgoers to come on down. That give-way gesture was all it took to then get a slew of friendly waves and smiles from those folks.
It's on that note that I'll go grumpy by suggesting this extending of summer season with first the Chowderfst and then the Kitefest is a tad too much, tourist-wise. I was stunned by how packed the Island was despite the junky weather. For whatever reason, that visitorship seems attitude-laden.
There are 471 competitors in the LBI Surf Fishing Classic. That's decent but more are needed to keep the long-lived event comfortably rolling onward. Again, just the sign-up perks are worth the $30 admission fee. If, like me, you're a lollygagging, stop being same. Sign up and be counted.
Here are some looks back at the 2nd annual Striped Bass Derby, 1956. The first clip offers some rare info on the event's initial year. I'll be showing some more.
Here are the first rules ... excluding locals from winning big prizes, like a new Jeep.
When they BL buggy ban began ...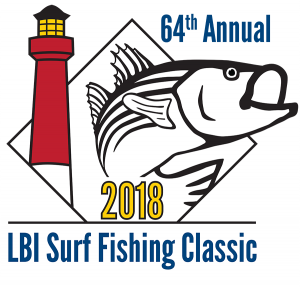 ****************************************************
Below: It was an instant shark lesson for this family's fun fishing outing in Holgate. The brown shark, despite its small size, was plenty enough to handle. It was caught on a bluefish rigged with mullet near the Rip.
Not that there's any doubt but this mini-shark proves there are many browns, of many sizes, working those churned up south-end waters.
This one was unhooked quickly. I helped release it .. tailing it to get some air into its gills. It took about a second's worth of revival before powered away, absolutely no worse for wear.
Mom caught it ... but Dad unhooked it.
Handed it off to mom
Who posed before handing it off to me.
**************************************