(((((((((((((((((((((((((((((((((((((((((((((((((((((((())))))))))))))))))))))))))))))))))))))))
Below: The Man is out there -- not far from Party Shoal in Ship Bottom.
Monday, August 24, 2020: So-called "sea lice" are apparently a-swim, locally, They are up from far south waters, possibly power driven here by TS Isaias, though there has been an ongoing tendency for down-south marine species to move our way due to ocean warmings.
How ever the little buggers got here, their hankering for human meat has resulted in ocean bathers coming down with itchy skin eruptions highlighted by red inflamed blisters, not unlike the aftermath of dastardly chigger bites, or, worse yet, the maddeningly itchy bites from parasites related to bird feces, known as swimmer's itch, also called cercarial dermatitis. As is the case with all such bites, the end results are post-scratching blood wounds so deep they can lead to scarring. Below: (Top) Swimmer's itch ... similar to (lower) Sea lice bites. 
When it comes to sea life al la itch, the creatures at fault are actually jellyfish at heart, namely, the larval product of thimble jellies, though science is still not sure which other jellyfish larvae might be in the biting mix. It has long been a bathing bugaboo in Florida.
By the by, the jellyfish larvae-based sea lice are not related to true sea lice, which are fish parasites and virtually never intermingle with humans. Nonetheless, the generic term sea lice is colloquially established  when speaking of that which looses a horrible itching on unlucky swimmers.
Sea lice attacks commonly occur on skin areas covered by a bathing suit, sun shirt, or wetsuit, which the tiny beasts can comfortably hunker down beneath. In heavily infested waters, bites can occur on any piece of skin, covered or not.  
So, are these biting jellyfish larvae in our immediate waters, itching to get at us?  As of this weekend, despite some LBI lifeguards warning of their possible presence, they don't seem to be a significant threat. At the same time, not-far-off areas, like Avalon, have confirmed reports of their bathers being recently munched upon, though not so much of late.  
Toward the north end of LBI, folks were misreading a common showings of swimming amphipods and isopods as being sea lice. Nope. While these perpetually present seaside swimmers can pinch a bit, when grabbing around for something to float upon, they do not bite in the itch sense. They're also far larger than jellyfish larvae, the latter being hard to spot in the water. If you've come out of the water and itches are upon you, rinse off, ASAP. Unfortunately, the damage is likely done. Rush out for some hydrocortisone. 
Sierra Club of New Jersey director Jeff Tittel told KYW news that sea lice "Are a real nuisance because they bite and make you itch and leave little red blotches on you, so it's a real concern."
 ((((((((((((((((((((((((((((((((((((((((((((((((((((()))))))))))))))))))))))))))))))))))))))))) 
Folks seemingly enjoy being updated on the north end coyote, or possible coyotes. All I have to report is one of the less camera-shy yotes is looking mighty fine, though scrawny, as is the case with coyotes in general. The "mighty fine" part is the sweet summer fur she's sporting, far redder and way shinier than that generally drab gray winter wear.  
I might mention that the folks who are down on the coyote, many out of fear that their out-all-night cats might get et, are still pondering bringing in a for-hire trapper. Those folks are the types who allege their bird-hunting felines are simply fulfilling their instinctive big cat hunting urges, yet they conveniently balk at having an actual predator, like a coyote, in the mothered-by-mankind mix. Domestic cats playing like they're wild? What a joke. Hell, in the true wilds there are butterflies that could rip them to shreds. Just keep those pussy cats indoors.
As to feral cat, they know what they're dealing with out there. They might even be able to take on a jungle butterfly or two.  Below:  From K. Ryerson
ONE KAREN FITS ALL: The Karen craze began in the oddest of ways, loosely based on entitled females, often white. The oddness comes from the fact the prototype was gleaned from a very fine lady, Kate Gosselin, star mom on "Jon & Kate Plus 8," during which she rocked as an amazing gal. Fortunately, later definitions have exonerated her, though exact meaning of the Karen meme have been all over the board – and the world.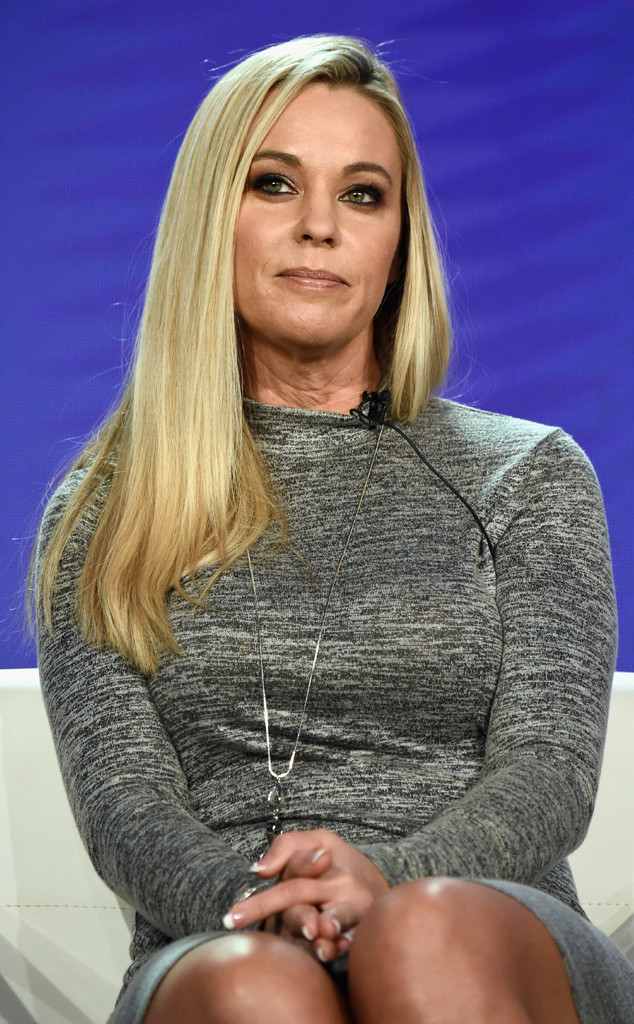 Per Wiki, Kansas State University professor Heather Suzanne Woods, whose research interests include memes, said a Karen's defining characteristics are "entitlement, selfishness, a desire to complain", and that a Karen "demands the world exist according to her standards with little regard for others, and she is willing to risk or demean others to achieve her ends."  Rachel Charlene Lewis, writing for Bitch, agrees, saying a Karen "sees no one as an individual, instead moving through the world prepared to fight faceless conglomerate of lesser-than people who won't give her what she wants and feels she deserves. She'll wield the power that, yes, might be very different from that of a white man, as she makes her demands. And that feeling of entitlement is what makes her, undeniably, a Karen."
Well, I'm here to call "Foul!" by asserting that a Karen cannot rightly be attached to a particular sex, race, age or degree of entitlement, though I'm convinced it is very realm nasty-ass condition.   
I'll forward my read on Karens by borrowing words and cadences from a famed song lyric. Let's hear it for the INXS chorus, "The devil inside, the devil inside, every single one of us the devil inside." It doesn't take much to reword it: "The Karen inside, the Karen inside, every single one of us the Karen inside."
We all harbor a Karen within, always have. It's profoundly unfair to saddle women as being the sole source of public displays of irretractable rage. There has been an effort to refer to make Karens as Kens, the Karen meme has taken on a high degree of asexuality.
Now to the cause behind crazy Karenistic behavior. While hyped newscasts of rioting in the streets edge the mind toward violent thinking, the syndrome has its deeper roots in the COVID lockdown, which even top docs are now agreeing might be manifesting in mental meltdowns, sometimes in the most public – and photographable -- of places. From what I've seen, there's a COVID component to the mask-on/mask-off face-offs. Such outbursts are an unloosing of pent up anger, sometimes far from mere mask persuasions. Both male and female Karens have admitted that quarantining took them to an emotional edge in personal relationships. In reviewing the first Karen cases coming to court, it's often impossible to recognize the calmed and cleaned up Karens when compared to the maniacal YouTubed souls.  
The main lesson out of all this is to stay calm around wild Karens. And don't do what I did by getting between them. I got clunked by a thrown water bottle – and was later told that I would have been better served by literally throwing cold water on the combatants. Hmmm.
((((((((((((((((((((((((((((((((((((((((((((((((((((((((((())))))))))))))))))))))))))))))))))))))))
Jim Hutchinson Sr.
The summer flounder, fluke, action off the coast of Long Beach Island continues to be strong, and the captains of the Beach Haven Charter Fishing Association continue to right in the middle of it.
The party boat "Miss Beach Haven" with Captain Frank Camarda reports lots of big fluke the last two weeks including many from 4-6 pounds. One especially large fluke was caught by Asher Meyers, his personal best fish. The anglers have also been treated to plenty of marine wildlife sightings including a big sea turtle close to the boat. 
First mate Max Goldman reports that Captain Carl Sheppard on the "Star Fish" has been finding constant action on fluke and sea bass. Even on one day when the ocean was a bit too sporty, they fished the inlet catching lots of short fluke in addition to some nice weakfish. The inshore structure is holding some big fluke and good numbers of black sea bass.
Captain Gary Dugan on the "Irish Jig" had a couple of groups recently that insisted on fishing the ocean despite some big swells.  Both groups were rewarded with good fishing although keepers were tough to find, One young girl reeled in a very nice 25-inch fluke doing all the work herself. Captain Gary praised both family groups who ended up with a mixed bag of blues, fluke, black sea bass, and some tog and triggerfish on a wreck.
Captain Brett Taylor of Reel Reaction Sportfishing has been keeping busy with quite a few double trips. Recently, he had Doug Wainwright of Wainwright Landscaping on a 4-hour fluke charter in the morning. It was a tough bite as the guys jigged over 30 fish with only 2 keepers. In the afternoon Captain Brett had Michael Futterman and his boys Jacob and Andrew out. The trio worked extremely hard in tough current to catch close to 25 short fluke keeping 4 for the table. Despite wind against tide in almost every location the MinnKota trolling motor helped make the trip a successful one.
Additional information on the Beach Haven Charter Fishing Association and its boats can be found at www.bhcfa.net
Below: I took this calm day pic to show how random wakes -- here two opposing wakes (the boats long gone) come together offering a strange rippling effect that can present as something big just beneath the water surface. I'm just not buying Nessie and other such sightings based on surface evidence.  
But, then, there are those undeniable trails left by our legendary giant bay snakes. Can't refute that.  
**********************************************************
Above: Strictly abiding by safe distancing protocols, these sailors set a perfect bayside example.
BELOW: Best fishing seats in the house when plugging for weakfish or fluke at Myers Hole. 
********************************************************
Quite the pelican fleet showing this year near Barnegat Inlet.  
**************************************************
*****************************************************
And you didn't know they Jet Ski did ya? 
*************************************************
BELOW: The Dike at High Bar Harbor. As near as I can figure, this is a staging for this fall's dredging of Double Creek, though the equipment looks more suited to transporting sand for beach fixes and such.  
BELOW: How fire truck drivers begin their careers. 
***********************************************************
The Atlantic Is Awash With Far More Plastic Than Previously Thought, Study Finds
Copyright © 2020 Maine Public / NPR
By Rebecca Hersher
August 24, 2020
Scientists are trying to understand how much plastic humans are pumping into the ocean and how long it sticks around. A study published this week says it may be much more than earlier estimates.
By some measures, the plastic trash that's floating on the surface of the water only accounts for about 1% of the plastic pollution that humans generate.
"If we are missing 99% of plastic that we thought we have put in, it has to be somewhere," says Katsiaryna Pabortsava, a researcher at the National Oceanography Centre in the United Kingdom.
She and her colleagues set out to look for the missing plastic debris.
It's known that tiny pieces of plastic, some too small to see with the naked eye, are present throughout the environment, including in drinking water, sea salt, beer and fish. Studies have found these pieces, often called microplastics, deep in the Pacific Ocean and in the air above France's Pyrenees mountains.
But it's been unclear how much tiny plastic pollution is accumulating in oceans.
Pabortsava and her team looked at three types of microplastic pollution in the top 200 meters of the Atlantic Ocean, and found evidence that a colossal amount of plastic is hanging out below the surface of the water.
The results, published this week in the scientific journal Nature Communications, focus on three types of plastic that are used in common food and other product packaging.
The new study finds that the total amount of plastic making its way into the Earth's oceans is likely higher than previous estimates suggest. A previous study published in 2015 estimated that upward of 12 million metric tons of plastic trash made it into the oceans in 2010 alone. Scientists only started trying to quantify how much plastic is in the ocean in the last decade.
That analysis was never meant to present a comprehensive picture of plastic in the oceans — it only looked at municipal waste and didn't account for plastic trash from ships or fish nets lost at sea. Nor did it estimate how long plastic pollution stays in the ocean.
"There are still huge uncertainties about how much plastic goes into the ocean," Pabortsava says.
The new study adds to what's known but is still an incomplete picture. It estimates that there is upward of 21 million metric tons of three common types of small plastic pollution in just the top 200 meters of the Atlantic. It's a rough estimate — the researchers took samples at 12 locations up and down the Atlantic and extrapolated from there — and there could be even more plastic of other types.
Microplastic in the ocean comes from two main sources. Tiny spheres of plastic, called microbeads, were a common ingredient in exfoliating soaps sold in the U.S. until the federal government banned their use in personal care products in 2015. The European Union did the same last year. But most tiny plastic bits are remnants of larger pieces of plastic broken down by waves and sunlight.
Microplastics below the surface of the ocean are bad news for the whole food chain. Small ocean-dwelling creatures eat them, and the plastic makes its way into larger fish and shellfish that humans eat.
It's difficult to imagine that eating tiny bits of plastic is good for humans, but the potential health impact of microplastics is still unknown. A 2018 study noted that seafood is a critical source of sustenance around the world and that scientists should focus on figuring out how long microplastics survive in the environment and how they affect human health.

**************************************************
Come on, there's always room for a little humor amid the madness. 
(((((((((((((((((((((((((((((((((((((((((((((((((((((((((((()))))))))))))))))))))))))))))))))))))))))
Below: Might want to rethink this one ... or not.
((((((((((((((((((((((((((((((((((((((((((((((((((((((()))))))))))))))))))))))))))))))))))))))))))))
9999999999999999999999999999999999999999999999999999900000000000000000000000000000
((((((((((((((((((((((((((((((((((((((((((((((((((((((((((())))))))...