We've all heard of fishing on structure but this might be taking it a bit too literally. 
Below: Sad when all I see is four things that can go kaphooey. 
Below: While nearby, a yak angler takes on the bottom. 
Monday, August 17, 2020: Even I'm impressed with the overnight turn of the weather, from Sunday's truly dismal soaking to as bright a high sky as rain-cleansed air can offer.
Below: The quickie storm took some beach bites. Photo 
Adding to appeal of mid-August LBI will be very moderate air temps clear though the upcoming weekend. It's as if some huge hand turned off the fryer.
Had an email saying the NE winds blew in 79-degree water. I'm guessing that will be the high for the summer.
We are plowing through the Atlantic's cyclone names, breaking a record for the earliest the we've ever reached "K" – for Kiel, which formed right off our shores over the weekend.
How much of a cyclonic speed demon has this year been? On average, this time in August is lucky to have mustered two named storms. We've hit nine, which isn't usually reached until October 4. As we speak, there are two areas of interest for hurricane folks, though they're way down south, as much as a week from name-worthiness. Enjoy the silence.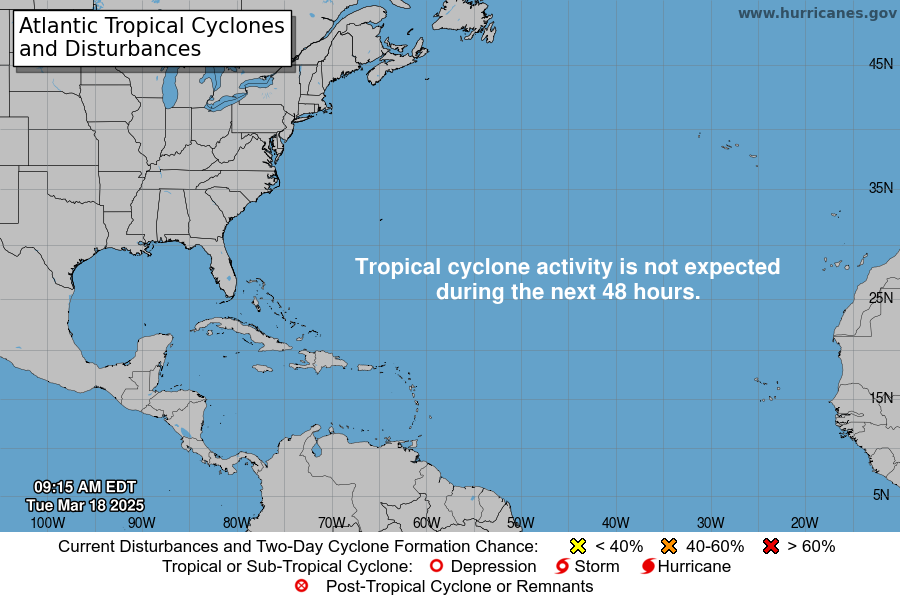 NO VACANCY: It's a given that September could be people packed hereabouts, based on the scarcity of available Island rentals – and what I'm hearing from seasonal folks telling me they're staying put later than ever before.
Considering the highly ambiguous outlook for schools, I can see where August has become something of a posturing month for parents, as kids – preschool through college – try to determine if they'll be taking face-to-masked-face classes or be opting for remote cyber schooling.
I can understand parents wanting to quickly scoot back home to see how their school districts will be playing out – and, in some instances, offering input into what they prefer for their kids.
Obviously, remote schooling can be done from just about anywhere, namely anywhere LBI. With the emergence of some hybrid learning programs, kids need only go face-to-face on certain days, potentially leaving repeatable long weekends –for folks to come down.
Thinking in terms of Island occupancy, it's easy to see why fall confusion has already moved in for LBI. As to those usual summerites hunkering down for the entire LBI winter experience, wait until the first of winter's weatherly miseries sets in. Talk about a rush "back home."
Take it from a too-long-timer here, winters can be brutal, as can springs. I bring that up since phase-one lockdown times came during one of the mildest winters we have ever seen. For folks who made the move here for that quarantining, there could be a rude awakening if we have a more typical, when-will-it-end Island winter. On the other cheek, another oddly low-impact winter could see the Island well-attended right into 2021.
A LITTLE HELP, PLEASE: On an angling and waveriding slant, a bustling late summer and fall will make it neigh impossible for towns to maintain a high-coverage lifeguard presence. Come post-lifeguard times, it could quickly come down to self-guarding. Surfers and surf fishermen will become on-beach eyes and ears – and the only hope for those overestimating their oceanic bathing skills.
Below: This is the real deal ... she was saved. 
Paddleboarders can also come into play ... 
Waveriders have long been Johnnys-on-the-spot in critical drowning situations. They're a lifeline for those about to go down for the third time. I've truly lost count of bather assists I've rendered, worldwide. Among those many, maybe three needed some degree resuscitation upon reaching the beach. I've never had to do mouth-to-mouth, only deep back pushes. I'm excluding in-water heart attack victim rescues, which have rarely ended well, though a team effort on a beach in Waikiki – lasting a solid half hour – saved a former athlete. I have a photo on him and the team on the same beach many weeks later. No feeling like it!
For postseason surfcasters, you're hereby assigned to alert authorities to a bather you think is in trouble. In fact, if you even see waveriders rescuing someone, call it in, ASAP.
With that in mind, please make sure your smart phones are made doubly smart by punching in emergency numbers. Yes, 9-1-1 takes precedence. However, and I might catch some heat here, I personally favor emergency calls for LBI going straight to the Island's individual police departments, which you now have listed right there in your smartphone. Correct?
This is not to dis 9-1-1, which is there to save the day – and lives. Even with 9-1-1, knowing location can surely be a matter of life and death for someone.
When heading beachward, take a minute to register what street you're near and in which town. In a worst-case scenario, you might have to offer dispatchers obvious landmarks, ranging from water towers and antennas to nearby shops and supermarkets.
Here's the 9-1-1 mantra:
"Stay calm and state your emergency.
"Speak loudly and clearly. Give the 9-1-1 call taker your name, phone number and the address where help is needed."
I'm often asked by 9-1-1 operators to please remind callers about that "Stay Calm" thing. They even suggest taking a deep breath before launching into what's going on.
Admittedly, "launching in" might be a poor way of putting it, but I'm also throwing in some sympathy for everyday folks trying to navigate the sometimes aggravatingly slow questions needed to get emergency responders accurately responding to an awful, fast-moving situation.
The few times I've needed to go 9-1-1 (mainly for folks going down at church) it seemed like it was nothing short of pulling teeth to get the situation through to the operators – and that's even with me knowing there is a strict script that 9-1-1 operators are now required by law to follow. I've simply had an easier time with the local PDs, by beginning with the details of the emergency, the location and my name, the name usually being a confirmation of what the dispatcher is aware of via caller-ID.  
For buggying folks, keeping track of which beach is which can be a bitch, even when no emergency is in play. Helping the cause, albeit to only a minor degree, are street numbers posted on the sand near some beach entrances. The problem there is the insufferable duplicity of a slew of street numbers. Using my 18th Street, Ship Bottom, as an example, there are three other 18th streets on the Island. Ditto with many other lower numbered streets.
Despite my knowing the Island inside out, one of the more critical emergencies I came across while buggying the beach -- an apparent heart attack (no immediate CPR needed) -- I was forced to run to the closest street end and pound on some doors for location help, far from a rewarding effort in the off-season. All ended well thanks to the first door-answerer being a nurse. Turned out the stricken man was actually suffering from rib injuries after a spill he took in the waves. If you've never broken a rib, it can become a terrifying feeling when trying to breath in.
Should I mention here that it's likely time to renew/update your CPR certification.
((((((((((((((((((((((((((((((((((((((((((((((((((((((()))))))))))))))))))))))))))))))))
Below: I promise there are some striperites who will take this as a need to reel in osprey numbers. 
609 978 9951 Miss Beach Haven. Call or book on line for reservations
Lots of 5 pounders the last few days! Get out here and come fishing while the bite is good! Call us to reserve your spots! Happy hunting!
((((((((((((((((((((((((((((((((((((((((((((((((((((((((((())))))))))))))))))))))))))))))))))))))))))))))))))
Good day of fishing today. A few limits and action to go around. Weekend looks to have some tougher seas but we will be fishing.