It's always something of a geographical rush when I see how far astray this column goes – in a good way. I've gotten e-messages from every region of our vastly great land, including Alaska. Now that The SandPaper is also on the "cloud," open to the entire cyber universe, I await some foreign contacts.
Any Aussie aborigines tuned in? I love your dot art and them-there didgeridoohikcey you play to hypnotize cobras. Wait, that's not Australian, is it? Whatever, being able to talk platypus with someone from the real Outback would make my year.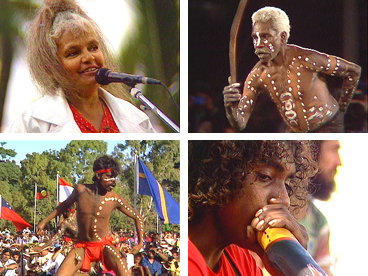 LOOKIN GOOD, LBI: That said, I'm hoping this week's column hits enough in-the-distance folks to get word out that LBI is not only wide open for business but (outside some sections of Holgate) you'd be hard-pressed to find a lingering jot of Sandy damage. Not so for any folks just now moseying on down to finally reopen homes, post Sandy.
Apparently there are still a goodly few post-storm, no-show homeowners, per town officials, who badly want to get a grip on the final damage toll – and also get their tax ducks in a row.
I heard one story from an out-of-state volunteer group that recently came to help "open" a still-closed home and found the mold – and sundry fungal growths – so thick inside they had to abandon ship before ever climbing aboard.
This first warmer weather of the year will surely show who among us has the upper hand on the mold monster – and who needs a helping chemical hand.
By the by, DO NOT go spraying bleach all about. I know folks who went Clorox crazy after the Superstorm. When they later had to resort to a pro de-molder, it costs a mint to first neutralize the bleach.
Bleach is not recognized by the EPA as a disinfectant to kill mold. I'm told the water in common bleach products can actually enhance mold growth. I picture people spraying Clorox thinking they're killing mold, as the spores are all going "Ahhhh," like they're getting a nice, hot shower. Yes, mold can go "Ahhhh."
WINS STOP-BY: I got an interview visit from 1010 WINS radio reporter John Montone – who is also an 18th Street neighbor of mine in Ship Bottom. We talked about LBI today, emphasizing the aforementioned open and lovin' life attitude hereabouts.
I even cautioned 1010ers that any folks coming down here to gawk at Sandy destruction pretty much missed the boat – by months. Both John and I agreed that's a good thing.
There's nothing gruesome to see here. I think we're that close to normalcy, be it the mysterious new normal or the good, old-fashioned partying kind.
IT COULD GET WET: John did ask me one question I didn't want to back down from. "Do you think we'll be seeing more flooding?"
Absofrickinlutely! There's no hiding from it any more than folks can hide from floods along the Nile, the Amazon, the Mississippi, the Great Lakes, or every island out there.
The freaky angle on our flooding: Why in bloody hell are we in Jersey now supposed to abandon the coastline? We're targeted for that moronic crusade. How can it not register that a multibillion-dollar a year industry is tied to our incredible shoreline? Customers are willing to line up for hours on end to get even a single day hereabouts. Our sugar sand beaches are on granular par with any beaches on the planet. We've got arguably the best surfing on the Eastern Seaboard, along with some of the finest fishing any sea offers. Our bay is beyond exceptional. And that's all before noon. I'm the first to admit that, come summer, we have some world-class, ass-kickin' partying places. And don't get all snobbish on me over that partying point. This Island has been a hard-partying mecca for a couple hundred years – and counting.
(Below: St. Louis.)
A SKUNK DOWN BELOW: I bring up that skunk attack thing in chuckling homage to J.N., an outdoorsy-type fellow who this past week rather delusionally climbed under his mainland home to, uh, coax out a skunk. He and his family had smelled it for a few days in a row, so dad opted to give the odoriferous interloper a verbal eviction notice. He would go from an evictor to an evictee.
Flashlight in hand, he kissed his wife and kids, and crawled under. J.N. was insightful enough to first open other crawl space exits for the evicted stinker to scurry out.
With eyes adjusting to the land down under, he quickly beamed upon his target, standing in a far corner of the foundation. "It just kinda stood there looking away, even when I shined the light on it," J.N. told me over the phone.
When his mere presence didn't get the polecat seeking escape routes, J.N. slowly inched toward it, on hands and knees.
"It was in the farthest possible corner. I moved toward it a little but I still wasn't even that close to it," he said, telling me his last unscented words to the animal were, "That's OK, little guy. I won't hurt you."
Well, it was likely a gal – and, I'm guessing, irritably preggie to boot. What Mister Roust-a-skunk didn't realize is a polecat ain't much at visuals. It can only see maybe ten feet ahead under subdued lighting conditions. In this case, all it saw was a cosmically glowing light and a disembodied voice saying something like, "Blah, blah, blah. Blah, blah de blah."
To compensate for the lousy eyesight, nature worked out the math and matched a skunk's ten-foot vision with an ability to squirt stenchafied juice over 15 feet. The math surely favors the skunk.
While J.N. claims he wasn't nearly that close to the cornered creature, he got skunked. My guess is that within a contained environment, like that crawlspace, a malodorous mist can really fly. Even though he was only misted, he was not greeted with the same hugs as when he went under. Even after a Zest shower, a lengthy tomato juice bath and a stinging Purell rubdown, his wife forced him to forego church choir duties the next day. When it comes to skunk squirt, humans become shark-like, able to smell three parts stink within one million parts.
And who gets blamed for the whole stinkin' mess? Me. I kid you not. Both J.N. and his wife had wanted me to personally go under and roust the invader. I knew them from a raccoon oust I did over the winter. It so happened I was on an incommunicado mission that day.
Even if I had been monitoring my cell phone that day, I wouldn't have gone crawlspace diving .
Admittedly, skunks aren't even remotely nasty creatures, especially when compared to similarly-sized raccoons – which will bite you one good, run away, then turn around to come back to bite you again, just for good measure. In fact, polecats (a name my Grandpap used for skunk) are kinda mellow, the epitome of hippyish live and let live. Of course, they've got a go-to defensive tool that allows for a laid-back existence. I've fed wild ones at a private property campsite I'm allowed to use near Chatsworth. I have to admit, they do smell a goodly bit even when in a good mood, hallmarked by a lowered tail.
It's the rabies risk that makes all wildlife highly suspect, especially when climbing into an enclosed space. There's no beating a hasty retreat when crawling on hands and knees, though the video of me trying would be a sight for sore Facebook eyes to see.
That doesn't mean I couldn't have rousted the creature – and kept dad in good stead and scent with the family. I would have simply put some speakers – maybe even a portable radio – under there and blasted some heavy metal music. I'd then take the rest of the afternoon off to go fishing at a nearby pickerel creek. Returning toward dark, the animal would very likely be long gone – or, if rabid, rockin' out to the metal music, throwing its head back and forth and making the devil's horns sign with its paws. In which case, we'd call in the pros.
GETTING' RIPPED AGAIN: It's back to rippin' for me.
This week I begin my seasonal sunrise call-ins of the daily wave report and rip current rating for the Jersey Shore. It goes into the National Weather Service's summer "product line."
Forlornly, it means getting up at the crack of noon. Make that the crack of dawn. For me: I rise, I observe, I take a pre-work nap. I'm occasionally inclined to throw out a plug during the observation phase, before rushing back for that short-lived nap.
My daily observational data is cellphoned to the talented NWS meteorologists in Mt. Holly. There, it is inserted into a growingly complex rip current forecast formula. The formula is greatly assisted by real-time ocean buoy info, offering at-sea winds, swell sizes and (importantly) swell time periods.
A little numbers crunching and by 6 a.m. a rip current forecast, and any necessary advisories, alert bathers and assorted beachline user groups to how the surf will be treating them throughout the day, hopefully.
Rip current predicting is a brutally hard row to hoe. While wave size is moderately predictable, it's actually the power factor, i.e. the juice of a swell, that's a bitch to guesstimate.
The more juice a swell has the higher the rip current risk. It often comes down to swell/wave variety. A three-foot groundswell generated from a distant hurricane can get the ocean ripping far beyond even a five-foot windswell. Even the buoys can't read the force behind arriving swells.
Then, you
have to add in wild and woolly variables, like wave frequency. The worse scenario, rip current-wise, is a large, inconsistent groundswell – one that barely shows, and then arrives with a vengeance. Suddenly on-scene waves nail the surfline with massive amounts of water, which has to exit somewhere. That's the making of a rip.
At some predictive point, a forecast has to add in the likes of bottom contour, nearshore winds, wind angle and, much so for LBI, structures. Our jetties are rip-generating machines, capable of spawning instant, outgoing currents even on small-waves days. Our jetty rips are legendarily bad.
Now, try taking all the above factors and – before the day is even in full bloom – predict what the risk will be. Still, since we began the rip current risk advisories, I think we've nailed many a dangerous day of swimming. In fact, if you have an upcoming beach day, check out the rip risks on either weather service radio or websites.
RIPS AND SINKERS: By the by, rip currents impact anglers in a load of ways. Word of high rip current concerns almost always means serious-ass wave action for surfcasters to ponder. Boat anglers bent on going through inlets have to take serious heed of wave-age on the shoals.
Advanced surfcasters read the rips to cash in on the bottom stir that runs hand-in-hand with outgoing current. Rips and bassing are best buddies.
For more casual casters, rip current advisories are often a sign of how much lead it will take to hold bottom. Low rip currents mean 1 to 3 ounces; moderate rips require 3 to 6 ounces; and high rips demand 6 ounces and upward.
IT'S STINKIN' GREAT OUT THERE: One of the biggest issues of the year and all I have to talk about is stinkin' fish. Just kidding, of course. But it has truly been a wicked good fishing week.
Sorry, I shouldn't be encouraging New England-speak hereabouts, especially that NE overuse of wicked. Nearly all of us boys are highly familiar with the only common and acceptable use of the word "wicked." It was singularly reserved for "I gotta take a wicked …" It's still used to this day, I imagine even up Boston way.
Whoa, that's a weird start to a column, even for me. Equally odd has been my recent jigging (bucktailing) success in the surf. I have three quick sessions and nab three take-home-worthy bass – one pushing 34 inches. I was that close to ovenizing the chubby insiders but all got an 11th hour reprieve from my governing body.
As for bassing success reports on a wider scale, they've been flooding in. The ocean (off IBSP) had 50-poundish stripers taken on the troll. The action sometimes is as far north as Seaside Heights. Also, there are some talented trollers who can't buy a bass in the same region. I had to add that since my website (jaymanntoday.ning.com) got a couple emails from folks who suffered through skunk sessions in the wake of "all-time bassing" reports.
The big bass news comes from the boat of Ken Nutt's Striper. His daughter Amanda, 23, (above, with dad) strained the scales with a 56-3 striper that went for a trolled bunker spoon. It was weighed in at Fisherman's HDQ. She caught the fish shortly after crewmate Johnny Tilton took a 29-pounder. Ken was working those waters off Island Beach State Park.
Surf fishing has shined, stripedly. The number of nice take-home and schoolie bass has been impressive. Adding to the catchablity factor is (finally) some fishing friendly weather.
The fishing pressure has been moderate and will go crazy this weekend. Hopefully, the ongoing 2013 Simply Bassin' contest – still good for five weeks – contributed to the number of surfcasters in the beach mix.
Fluking has been amazing for a goodly number of folks. I have to give a keeper edge to the north end of Barnegat Bay and LBI, though the south end has had numbers through the throwback ceiling. Pop's Pride had nearly 50 sub-17-5 see-yas in one session.
Maybe more than any other fishery, word instantly gets out on flattie hot spots. I never even hint at the locales of flukeafied zones.
I'll probably catch hell for this but if you can't find fluke, you're either jinxed or have something really awful on your hands.
Hey, many a top angler swears bad hands mean bad fishing. I know one fellow – to the utter chagrin of his usually very cool spouse – who swears by repeatedly using bunker oil, slathered on like hand lotion, to mask other smells when fishing. I will concur with his better half that repeatedly dousing hands in bunker oil will foster an intractable after-odor. There is about as much chance of vanquishing an accumulated bunker hand smell as fully de-scenting after a skunk attack.
Via Dante S. and some others, it looks like we're into one of those up and away years for black drumfish. As I noted just a couple columns back, black drumfish are almost bizarrely cyclical. For the LBI area, Little Egg westward is a hugely prime hotspot for drum bound for waters along the mainland side of things. I personally believe huge numbers of fish go through Little Egg to head for Beach Haven West the Mystic Island lagoon complexes. Drum love lagoons, though that warm, sometimes bottom-stagnant marine environment is surely a prime source for their epic parasite holding capacity.
Many folks are grabbing that one-a-day weakfish, as part of the take-home triple-header: bass, blue and weakfish. Sure, fluke could be added to that homerun mix but, for some reason, they aren't.
Bait stealing blowfish have seemingly exited the ocean for a fairly lengthy spawn session in the back bay.