It's time for my annual begging session, seeking donations to show support for this site. While I don't use donations as an indicator of reader appreciation, I sure use the donations to cover the site's sundry expenses. I accept Paypal at jmann99@hotmail.com. For mail-ins: Jay Mann, 222 18th Street, Ship Bottom, NJ, 08008.
So far, fall is peeling away in a weird way. The mullet run died before it was born, the fishing is epically bad, and my favorite football teams are stinkin' up the place.
You know fall is going afoul when it's hard to decide between watching "Monday Night Football" on ESPN or the "Man with the 132-pound scrotum," on The Learning Channel.
http://www.hollywoodreporter.com/news/tlcs-man-132-pound-scrotum-60...
So, I'd go from "It's third and five on the 45" to "It's up 105 and gaining fast."
I was firstly encouraged by the decent play of the New York Jets, and then profoundly encouraged by the fact that scrotum gigantism can be treated if detected very early. So, on Tuesday, I ran out and bought me one of those little, counter-top dietary scales with the shiny metal plate on top – a very cold shiny metal plate, I might add. It's only been a day of weight comparisons but nothing out of the ordinary so far. I even checked to see how many calories are in a … oh, never mind.
Hey, I told you this fall is going kinda weird. At least it's not growing, so to speak.
JOHNNY FIG SEED: As Islanders begin the long process of re-establishing yard foliage and gardens, I'd like to offer an oddish shrubbery suggestion: fig trees. Yep, those biblically-certified plants do astoundingly well on our Island – which is saying a lot, since most plants don't stand a prayer hereabouts.
These are holy (not holly) forms of vegetation. One of the highlights of the Old Testament's Promised Land was fig trees.
(I added that last bit of biblical data just in case my Sunday School teacher, Sister Anna Marie "Sam," is still around. Sure, she'd be something like 150 years old but the way she could brandish a wooden ruler, I'm gonna stay on the safe side.)
Anyway, I've seen LBI's fig acceptance via a neighbor's property I have tended for decades. I feasted upon a single, head-high fig tree that was somewhat cruelly tucked in a barely sunned-upon side yard. Despite a fig tree's preference for tons of high sun, this one put out like it had to fill an emergency order from the Vatican. I know of other LBI figs that have grown to over a story high, despite technically being a shrub.
The thing about figs is they're not at all what they taste like.
Say what?
A fig regularly has no options but to taste like a Fig Newton. It's a default flavor that dates back to 1891, when Philadelphia baker Charles Roser created a fig paste and inserted same into a thick pastry dough. His fig-thing was a hometown hit. However, along with figs, Roser had a taste for profit. He sold his recipe to the Kennedy Biscuit Company, located in – lo and behold – Newton, Massachusetts, from whence the cookie's dumb-ass name comes. By all confectionary rights, the cookie should have been called a Fig Philadelphia. Hell, Massachusetts already had Boston cream pie.
But back to that fresh fig taste.
A Fig Newton tastes about as much like a freshly-picked fig as Boston cream pie tastes like, uh, Boston.
A fresh, backyard fig is sweet and clean and juicy – biblically flavorsome, per King Solomon. Although chock full of seeds, the seeds are soft, succulent and fully consumable, identical to guava seeds. Come on, you gotta know what guava seeds are. Below: Guava.
For my sake, throw in a couple/few fig trees/shrubs and thank me later.
There are a goodly number of local nurseries – and way more to be Googled – that carry fig trees. It helps to get a larger one – to get to the fruiting process as quickly as possible. Just make sure to plant fig varieties suited to our Plant Hardiness Zone. Most of LBI is a fairly forgiving 6B.
ISLAND LIFE: One of the only fish I saw hooked over the weekend came to a father and son outing. The kid, maybe 5 or 6 years old, was fighting the fish while dear old dad was literally bombarding him with, "Reel, reel, reel! Don't lose it! Don't lose it! Reel, reel, reel!"
Now, correct me if I'm wrong, but a reel is called a reel for a reason. That's what you do with it; damn near instinctively. Dad's sideline shouts to do so seemed somehow, uh, extraneous.
As for repeatedly offering "Don't lose it!" commands, I'm guessing that, too, is kind of an assumed direction when a fish is on the line – unless the fishing kid had been hijacked on the way to school and brainwashed by PETA people. In that case: The lad is reeling in the fish when a glassy look comes across his face. "Father, I can reel in no longer. The feelings of this fish are being brutalized and you, yourself, are a scalawag for embracing such inhumane treatment of other living things. We must stop this maltreatment of animals immediately and instead spend the rest of the day picking soybeans. I'll now be throwing this rod and reel in the water."
(Have you seen "PETA's Sexiest Vegans Next Door, 2013."? I kid you not. Google it.)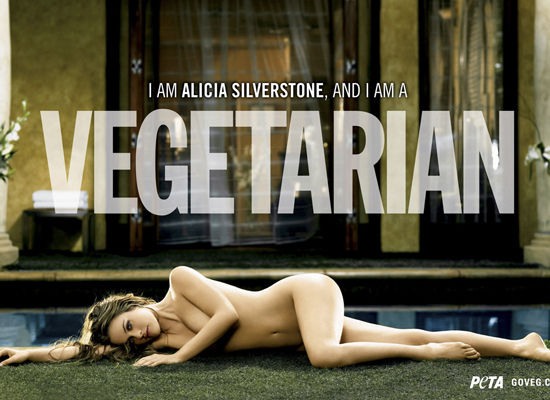 Closer to reality, the young angler, despite having harried instructions screamed into his ear, offered a hilarious response. Cool as a cucumber, he totally stopped reeling, lowered the rod tip and nonchalantly looked over toward his dad, soundlessly offering an absolutely classic, "Are you done?" look. His old man smiled sheepishly, stepped back and silently allowed the young man to adroitly haul in a very nice bluefish.
I guess that's one way to do it. However, had I been a parent, things would have played out way differently.
"Daddy, Daddy, look, I got a big fish on! Should I reel and reel and not lose it?"
"The hell you say. Just gimme the rod … Ya little show-off. Now, watch how it's done. Better yet, go play with your little brother.
"I don't have a little brother."
"Then go look for one. ... Oh, this does feel like a big one."
CLASSIC CHATTER: Let the Classic begin … quietly.
Below: First weigh-in of Classic. Russ Denton. See Jingles Bait and Tackle webpage. http://jinglesbaitandtackle.com/
As we move back toward a more fall-like fall time, the ocean remains a tad too toasty. It really helps the autumnal angling cause to have seas at least a tad rough and ready. We'll see that stir later in the week, as the remains of TS Karen slowly lollygag up the coastline. But, we'll take her – or, more exactly, her ghost. We're hurting for rain, after a couple weeks' worth of moisturelessness. Though the storminess will not be dragging along any alarming winds, this could be a damp and windy, long-term nor'easter.
But back to the eight-week Classic.
I always hype the first, often-slow two-week segment as a prime time for an entrant to cover costs by nabbing a "Daily" cash prize bass. When things are slow, a winning fish can arise from virtually any street end on LBI. It's when bass and blues are a-swarm that it becomes tougher to bring in a day's-biggest weigh-in.
BLUES BLUES: As I hype the Classic, I have been purposely a bit blank on talking the blues. That might seem a tad contrary, considering my closeness to slammers, the toughest characters our shoreline has to offer. The problem is our fall run of big-ass blues has become utterly unpredictable. In recent falls, autumnal choppers have barely shown their toothy faces.
Not that many years back, gangs of bluefish were the weigh-in lifeblood of the Classic's kickoff. I recall opening days when literally hundreds of chopper blues hit the scales – much to the vexation of the Chamber, as it coped with recording the data of every single fish. There were so many big blues being brought in that the event tweaked how many blues an entrant can weigh, per day.
Below: harvesting trends show bluefish population trends:
For me and a goodly number of other Classic contestants, the willingness of bluefish to be equal-opportunity biters allows those folks on the lower rung of fishing success to duly compete for daily, weekly, segment and grand prize money – bluefish style.
You don't have to be the sharpest knife in the angling drawer to hook a blue. Getting it all the way in? That's often a muscle – and proper drag – matter.
The fight put forth by larger blues is in league with offshore gamefish. I will therefore repeat the pro-bluefish hookup mantra: "What a fight! It's either a 40-pound bass or a 15-pound bluefish."
Let's hope the blues cruise the suds this fall.
BAD DAYS: The surf fishing remains hideous; I'm talking epically bad for October – a month known by locals as a perfect fit to end the phrase "It's Better in …"
Sure, the famed touristy saying says "It's Better in September" but that's a let's-extend-summer concept. For those of us content and/or condemned to linger hereabouts, ad infinitum, it far more frequently is "Better in October," particularly on the fishing front.
That said: Not this year. It has been hideous on the surf fishing front.
However, reports of bad bassing in October are as old as the Striped Bass Derby hills. As proof, I offer the October 26, 1955 issue of the short-lived newspaper/publication called Long Beach Island Derby News. That issue's front page bemoaned how slowly the Second Annual Long Beach Island Striped Bass Derby was going. Despite over 2,000 sign-ups, the biggest fish was a 9-pounder. I kid you not.
The first line of the headline story in that issue strikes close to our alleged global warming. It reads, "Warm water and sunny skies … have kept the competition down." Again, that was friggin' Oct. 26.
CROSSING LINES: Saturday, I drove up and stopped my truck on the north side of a jetty. It was one of dozens I was stopping at, mainly looking for mullet but also throwing out a plug or two.
On the other side of this jetty – and a goodly distance from the rocks – was a middle-aged surfcaster sitting on one of those taller folding chairs. He was intently holding a rod. In fact, he was downright statuesque. He coulda been one of those mimes you walk up to taunt in a park somewhere.
I walked to the water's edge on my side of the jetty and launched a "T.W." popper.
Before it even hit the water, I hear, "Whoa! Whoa! What the hell ya doin'?," hurled my way by the now suddenly animated, albeit still seated, angler.
"Uh, I think I'm pluggin'," I offered back, admittedly spiced with my well-seasoned, wise-ass flavoring.
"My (unintelligible) line is out there!" he retorted, seatedly.
"What the fudge?" I yelled, thinking "WTF!?"
Get this: He was sitting on the south side of the jetty but had his baited line cast over the rocks and in the water on the jetty's north side. I had not seen the friggin' jetty-crossing line. Still, WTF!?
I've never seen that. I've seen tons of anglers put separate rods out on both side of the jetty, to prevent anyone else from using their jetty. But, until this point, I had never seen anyone take over both sides of a jetty with a single rod.
I briskly reeled my plug in without fouling his precious, side-ass line.
Walking back to the truck, I issued one of those sardonic, out-loud laughs, climbed in and drove on. I went right behind him but he didn't turn around – he was too busy smirking.
I just added the episode to my weirdifying fall.
(I have a feeling I might be hearing from this fellow but I just had to share this.)
I APOLOGIZE, TM: I have a buddy who has opted for a (very nice!) modular home to supplant his flood-ravaged lagoon house. He was so anxious to show me his arriving insta-digs. So, don't I go and, in total jokery, say, "You gotta watch out, you miss a payment and they'll drive up with a big tractor and repossess your whole home."
Instead of a smile, this look of abject dread edged across his countenance. Even when I swore up and down I was just kidding, I could see I had loosed a can of mental worms into the old boy's already stressed brain core. I now picture that every time there's a knock at his new modular's door, he's gonna cower behind the couch with his wife in kids.
I gotta learn to keep my mouth shut.

WINTER SURIVAL SERIES: So, should we be squirreling up anything for winter?
Instead of nuts, I'm collecting batteries. Battery squirreling, as it were.
In the immediate wake of Sandy, survival on LBI rapidly came down to batteries – good batteries, that is. I absolutely kid you not. It wasn't a life-and-death matter but it was still an awful feeling when I officially ran out of all battery power. It ended in blackness. I impulsively began singing, "Is There Anybody Out There?" All hell breaks loose and my sole survival effort is reduced to reminiscing over Pink Floyd songs. I knew I should have watched more survival shows and less VH1.
But back to my advice. You simply can't have too many batteries, even if you become, like, a battery hoarder. Hell, I'll then know right where to go when a storm hits the fan.
Of course, you might also need flashlights and radios and stuff to use those batteries in. That's for another segment.
In the near future, take a household battery count. It should not include drawers chockfull of those batteries you kept after they ran low on juice, convinced that someday you might grab them and salvage the final drabs of power out of them – in a crunch. I saw a crunchand the only use I found for drawer batteries was to throw them violently into the scratchy corners of darkness, to stave off rats and sundry creatures of the night that were surely moving in to eat my thorax.
Anyway, if you want to head into our approaching storm season with a snowball's chance of survival, load up on batteries as if they were lifeblood.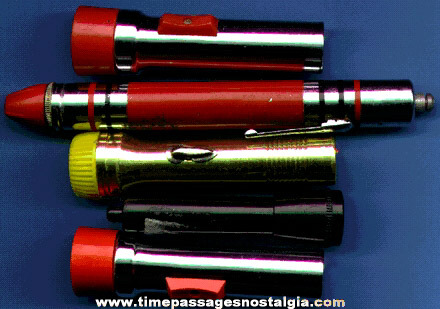 Battery-based flashback: When I was little, my mom had flashlights strategically placed everywhere around the house. Could we count on even one of them during a blackout? If you lived back then, you know that answer.
"Wait. Here's one that works," my mom would eventually shout, arriving with a flashlight leaking its last, truly sickly flicker of yellow light – albeit a beam that could allegedly be brought back to life when said flashlight was smacked repeatedly on the edge of any nearby hard surface. It never bounced back, despite mom's repeated swackings. It died, there and then, either succumbing to spent batteries or grievous bodily harm. We'd indubitably end up getting a look into the fuse box by using matches.