Today's bit of irony ... Beach Haven
Friday, October 12, 2018: Would you like a little wind with that sun. I'm sure many folks had some rocking shutters from today's typical fall/winter west winds. We had some fast flooding on LBI from almost two inches of rain in short order. Then came the bay up-wash which blocked the Boulevard in parts pf LBT. What's weird is how the ides are crazy high today – easily crossing over Holgate washover zones – but will begin to bottom out over the weekend as west winds empty the bay. If tying up vessels, plan for those huge tidal swing
I'll only mention in passing the insane destruction on the upper west coast of Florida. There but for the grace of God … I refuse to jump on the climate change bandwagon at a terrible time like this. In fact, hurricanes aren't overly concerned with anything short of attacking land whenever possible. I have an aunt that lost a home and a large casino in New Orleans when Hurricane Camille hit in August of 1969. There wasn't so much as a fragment of the house or casino to be found after sustained 175 mph winds – and a recorded gust of 220 mph … before equipment broke. The land was scoured to the root.
The closest I'll get to referencing Hurricane Michael in a modern atmospheric vein is my now long-running fear that warmer ocean surface temps worldwide could intensify ocean-fed storms, not just cyclones but also our winter nor-easters. I see where the lateness of fall's arrival along the Gulf coastline seemingly allowed Michael to intensify right up to landfall. It was unprecedented in modern times.
By the looks of the ocean overflow today, we have to thank the powerful cold front that fended Michael quickly out to sea. The cyclone's remnants will make it over to European coastlines. Sadly, it wasn't driven out fast enough to prevent loss of life due to flooding in Virginia, via a phenomenon I had written about whereby mountain area wrench tremendous amounts of moisture out of tropical air. Had the cold front not intervened, Pennsylvania would have been walloped – and we might have had a couple days of riled tides.
ONWARD: On a brighter note, literally, we're in the sunny – with some surfcasting folks possibly being in the money if able to pull a keeper bass out of LBI waters. All the mullet, spearing and rainfish now migrating flush to the beach will surely draw in a better striper or two, even if they're simply local summer stripers. Matteo Delmonico caught an 8.36-pounder on a plug at Barnegat Light, the first entry into the LBI Surf Fishing Classic.
The nine-week Classic now has over 500 participants – and is still awaiting you and your family. Yes, I'm entered, though that sure shouldn't instill fear in anyone's heart – or the hearts of the fishes. I remain a dogged plugger, reducing my hooking by a goodly amount. I'll be the first to admit the biggest bass go for bait.
Of course, I did catch my 50-pound tourney winning bass on a school bus yellow Bomber. But, that was only because I had hit Holgate right after dark and stumbled upon a slew of large bunker beached – and still flapping. They all but pointed out something big was a-play right next to the beach.
So, I jumped out of my buggy and simply grabbed the closest rod in my rack -- my plugging rod. I wanted to cast out and see what was up. I had bunker for bait that night but not time for that. As I waded into shallow water to cast, my legs were pummeled by shoulder-to-shoulder fully-panicked bunker. They were so under attack that many were rolling in the suds of small breaking waves. I could smell them to the hilt.
My first cast, I had what felt like a huge bass take my plug. It peeled off line, due east. Just that fast, it was off. I was a-curse, ripping the plug in for a recast, when bam! It was on. This time for real.
I won't get into the ins and outs of the Mann v. Bass battle, which seemed to last a mighty long time due in part to my not fully trusting my medium-duty plugging rod and reel, not to mention an untried line. I had just gotten Ande pink line put on. It's not the best choice as plugging line … but it was on sale. I didn't even know the test. I found out later it was either 15 or 20. In the end, it sure did good by me.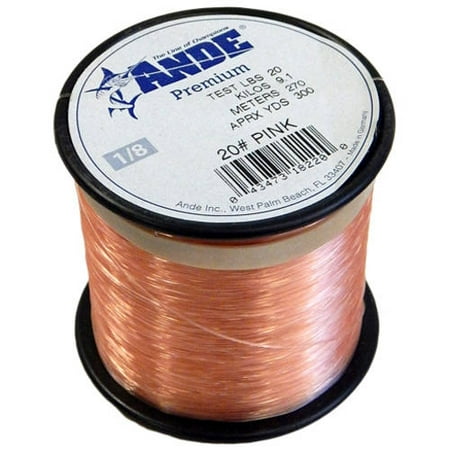 Enough on my one major bass success and back to our warm water and the fact that any bass even minimally large enough to weigh into the Classic looks big on the board. Get crackin'.
As these gale wind lays down, I have no doubt the boat bassers will be heading out to hunt down bunker balls, which become easy to locate when tailing up in seas smoothed by west wind. Not to diss the boaters, but I'm hoping the westerlies perform the common shift over to NE, which will help the surfcasting cause, as will south winds forecasted for early next week. Ocean water today was 70 on the nose. Breeze had a chill though.
As noted above, Holgate was seriously washed over … again. I drove the washed over sand and it was as sinky as my truck could handle. I almost lost forward momentum a few times, relying on my Chevy's big engine to muscle onward. I hate to do that to the engine but couldn't resist checking out the area.
Here's an interesting video look at the Long Beach Township PD using a drone to check on any breaches in Holgate. They kept the UAV north of refuge air space. I got a look-see at the screen and it was easy to spot the multiple points where ocean and bay met -- which, I guess, are technically "breaches," though I feel safer calling them washovers, knowing breaches will be far more serious.
http://www.youtube.com/watch?v=E8RU-8aMCA4