Below: This remains fully disallowed for the tourney ...
However, this is fully permitted ...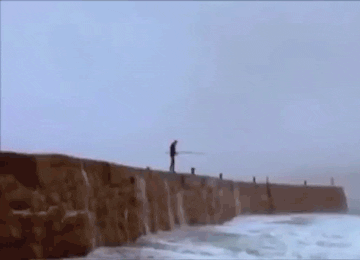 The Classic committee is pondering a prize for the largest fish (estimated size) stolen by a marine mammal. Video proof required ...
(By the by, when fishing alone -- which I must do through lack of friends (just kidding) -- it surely helps to grab some video or still photos of the besting of a major weigh-in-grade fish. I wish I had that option back when I bested a 50-pounder during tourney time and soon felt pressure to prove the validity of my catch, even though I had witnesses ... and the fish was still flapping when I weighed it in. I know, those sour grapes should have dissolved into the sunset decades ago, still ...)
Pro reports:
Jim Hutchinson Sr.
Although the summer flounder season in New Jersey has ended, the boats of the Beach Haven Charter Fishing Association are putting together some good catches bottom fishing on the inshore artificial reefs and structure further offshore. This fishing will receive a shot in the arm when the fall season for black sea bass re-opens on Monday, October 8, with a 10-fish per day limit.
Captain Carl Sheppard had an outstanding trip on the "Star Fish" recently. The annual trip of the Eppinger family was a great success with a wide variety of fish caught. The weather cooperated with nice sea conditions and a sunny 80-degrees. A total of 200 fish were brought to the boat including many large black sea bass to 18-inches and fluke, both of which had to be released. Captain Carl estimated about 45% of the sea bass were keeper sized. For a while they caught bluefish until their arms tired and then shifted to bottom fishing. They kept 14 two-pound bluefish and 6 triggerfish. The best fishing was in over 100-feet of water.
Captain Lindsay Fuller had the Jim Warren party on the "June Bug" recently, and they located quite a few pods of peanut bunker and a few rainfish pods as well. No fish appeared to be feeding on the bait, however. They trolled up a small Atlantic Bonita and a small Spanish mackerel. They ended the day on the Little Egg Reef where they found bottom action including a large fluke that was released. Captain Lindsay is hoping water temps cool off soon to activate the striper action.
Captain Gary Dugan is gearing the "Irish Jig" up for striper season. Until that action begins, he is wreck fishing and trolling inshore for bluefish, bonito, mahi, and other similar species. He says dates are filling up fast for the fall run.
Captain Jimmy Zavacky reports things have slowed a bit for the "Reel Determined" once fluke season closed. Captain Jimmy notes the 2018 fluke season was a good one with a lot of keepers. He is now booking black sea bass and striper trips and is looking to get offshore this weekend if weather permits.
Additional information on the Beach Haven Charter Fishing Association can be found at www.BHCFA.net.
*******************************************
Dave DeGennaro
Back Bay Adventures
732.330.5674 cell
phillyfishingshow.com
We are still chumming with live grass shrimp for weakfish. Every day the size changes, they range from 12 to 19 inches. Once they get to be 15 inches or bigger they zip some drag off of our six pound spinning outfits. In the mix, and dominating the slick, are a million snapper blues, some that are approaching the one pound mark now. Also, silver perch, sand sharks, out-of-season and short anyway fluke, and more. It is steady, sometimes constant action. A test of endurance to fish through the body of snapper blues. We are using little 1/16 oz jigs tipped with shrimp as our best weakie catcher right now.

Sailing Open Boat or Charter Sun, Oct 7 and Mon, Oct 8 Shrimping Trips 8AM to 1PM on Sun and 9AM to 2PM on Mon (it's a tide thing). $125 person, 4 people max on Open Boats, all fish are shared. $500 for the whole boat if you charter.

From here in we will only be sailing on Sat, Sun, and Mon's through the rest of 2018. I am launching the Philadelphia Fishing Show, Feb 22-24, 2019 at the Greater Philadelphia Expo center in Oaks, PA. I am committing all of my time to coordinating this event. If you are looking to book a striper date with us we will only have these three days available each week and some are already booked. Just a heads up.

Hope to see you at the show!!
****************************************
Friday, October 05, 2018: Just a warning about the repeat of weekend craziness for the upcoming weekend. Last week saw the Chowderfest masses, this weekend will host everything from the Kitefest (Ship Bottom), something called a Shellebration, surfing contest and fireworks at Fantasy Island.
The Kitefest and surfing event will impact some surf fishing areas. Please simply go with the flow if your favorite fishing beach is packed with people, or waveriders. These happenings will be something like last hurrahs for lingering summerish events. Thereafter, we will then get down to the autumnal excellence associated with the LBI Surf Fishing Classic.
The Classic currently has 13 registered teams and 335 anglers. Get crackin' -- to make sure you get in on the great T-shirt packet of perks.
Today's riled northeast winds will add a load of slop to the surf but this time of year that can act to bust up the mullet and spearing schools, perking the near-beach bite. Just wish the 70-degree water would drop. There could be a real cool-down -- first of the season -- late next week. That should spark the bass -- and ripen my feral cranberry bog, where the fruit is till barely orange blushed much less royal red.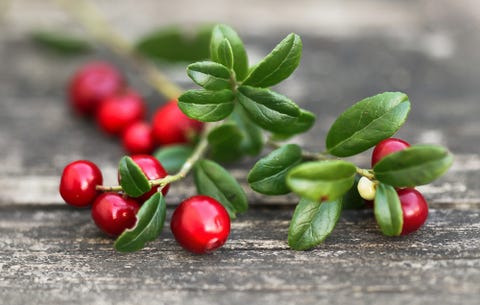 I'm told shops are well stocked with fresh bait. Think variety, including some worms (real or fake-o) to check for kingfish.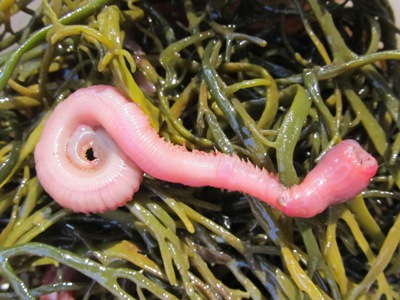 BUT check this out ... http://www.youtube.com/watch?v=9B_isQ6sfGs
BUGGY BANTER: Most front beaches are open now, including Harvey Cedars, Surf City, Ship Bottom, Long Beach Township and Beach Haven. All these municipalities have separate buggy permits.
I drove a big chunk of LBT front beach from Beach Haven to Ship Bottom. The beaches are as wide as they've been since I first began loving them in the 1950s. However, the current sands are surprisingly sinky. My full-sized 4WD Chevy Silverado – a superb beach vehicle – needed airing down to the low 20s … and was still straining a bit in some areas. Last year, I was fine at something like 28 psi per.
Holgate Refuge beach is no easy go by any stretch. If you drive in the main existing tire tracks, it's a slow but steady trip to the Rip. Get experimental by going outside the lines, so to speak, and even better beach vehicles become bog-down bait, especially toward the tilting berms just above the waterline. In fact, I see where someone went real deep down toward the Rip. Large sand mounds mark the dig out. Glad they escaped but I would have liked the imposing dig-out holes to be filled in. Still, I understand the feeling of finally escaping … and an overwhelming urge to get the hell outta there, poste haste.
This is where I have to advise buggyists to program their cellphones with the police department numbers of any towns in which they'll be buggying. This obviously helps if buggyists or related vehicles get into a spot of trouble, but I see it as a way to report trouble on the beach, like struggling swimmers or even a downed beachgoer. I have likely called in a dozen or more problems on the beach. When the front beaches are open, even I have trouble knowing exactly what street I'm at, though many streets are now marked with sign posts.
I know I'm getting a little over dramatic here, but it sure helps to know CPR. By the by, chest compressions are now emphasized over mouth-to-mouth. If it's just you and the victim: Get chest pumping … looking around – or yelling for – help. At the bottom of this column is a very good chart by the National Safety Council.
Fortunately, I've never had to administer CPR, though I have helped a number of woozy/fainting victims (usually diabetes related) while driving the breach. I once had to drive such a victim from the Holgate Rip to the parking lot. That was spooky because it was just me and a fellow who kept going out on me. All ended well once he got his medicine at his car.
I splurged and got a: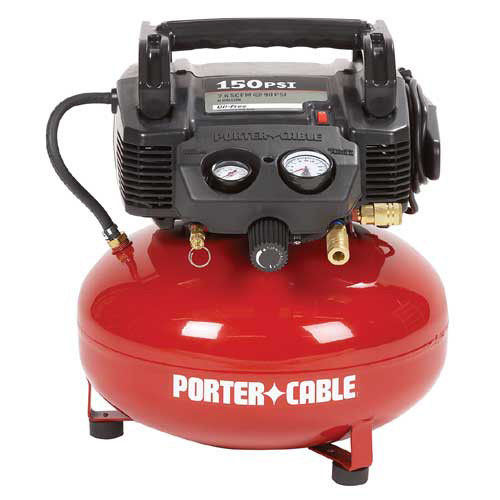 Boy can it fill up tires fast.
***************************************
I also heavily endorse this utterly amazing device. I've already called on mine on a couple occasions -- to help others. It recharges quickly (via computer, if need be) and holds enough charge to easily start up a couple dead-battery trucks ... as I found out. Don't hit the beach (or road) without one. There are a number of brands but this is my exact model/favorite: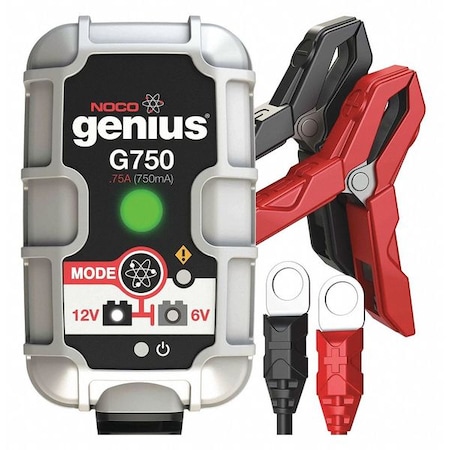 *****************************************
I thought the Carolinas held a lot of redfish. After I was displaced from there due to Hurricane Florence, I ran down to North East Florida a couple weeks ago and caught a bunch of these. After it got dark, the big girls came out to play. Caught two overs...25 and 35Lbers respectively.
***************************************************