Way back days ... family resemblance ... 
Friday, May 29, 2020: We're heading into the dog days of COVID, meaning things remain sultry, contagion-wise, while assuming a feel of being very drawn out for many a day to come. At the same time, it was a relief for many a family when the Guv announced summer camps and other child-care assistance centers are now open. Those parents who can get back to work now have the extra eyes needed to watch their kids as they try their hardest to make the money needed to keep them fed, clothed and healthy – and in camp.
I'll stick with my repetitive mantra that even these child-level openings are shooting-from-the-hip openings, with no certainty what might pan out in a pandemic sense.
The intrinsic importance of the opening of camps is how this might offer insights into reopening schools in fall. Does that imply a bit of a guinea pig aspect with camps? Kinda. Apparently, the risk is worth any rewards garnered from seeing how things pan out. I'll repeat: We'll be flying by the seat of our pandemic.
FISH ON, FOLKS: The smaller blues are showing in very nice spurts. While these eater-sized blues will not be reaching slammer size by fall, it's always good to have them in the system, especially when seeking a recovery of the biomass.
I know the blues bite have been decent on the South Jetty, BL. Not only have I gotten word by email but I've gotten a couple communiques that some jetty folks were keeping more than is now allowed. Phone message: "I told them they could only keep three (blues) and they argued that there is no limit on bluefish. However, they quickly packed up and left, probably thinking I might be calling the authorities. That shows how much faith they had in their no bag limit."
I know this won't float well with some regulatory sticklers, but transgressions on the south jetty rocks is really not worth a call-in to the Division of Fish and Wildlife, which is having one helluva time with all that's going on. In a crunch, I would personally be inclined to nicely mention to obvious over-keepers that the regs have changed and to check on-line. Not that I'm recommending that, per se, but it offers the aforementioned sticklers a noncombative out.
Print this out if need be ... 
https://www.njfishandwildlife.com/pdf/2020/maregsum20.pdf
OTHER STUFF: The dirt road-to-nowhere, Manahawkin, is going to be smoothed out by the state. Below is the official announcement. I have to think it is just a dirt flattening and not asphalting, which would have a deleterious environmental impact. 
The mere smoothing of the surface -- and filling of huge potholes -- makes the ride to the bridge-to-nowhere so much easier, at least for a few weeks. It quickly gets pitted after just a few rains and the regular flow of traffic heading down for sightseeing and crabbing. 
As many of us sadly recall, it was not long after a regrading that some school kids were driving the road at night – possibly going a bit too fast – when the corduroy surface effect that commonly follows re-milling essentially shimmied their vehicle into the small canal along the north side of the roadway near the meadows. A young gal perished when the car submerged. I bring that up as a caution to the many folks who drive that roadway and might feel a tad too confident when it gets smoothed.
Stafford Ave. within Manahawkin WMA will close to traffic Monday, June 1, for resurfacing.  The work is expected to be completed Friday, June 6. Please plan accordingly.
Elsewhere, I stopped by the public recreation area on the west side of the North Big Bridge. Didn't stay long but did hear that some bluefish were caught the previous day. I've seen where some anglers go down to fish beneath the bridge(s). Lots of snags but there are blackfish and sheepshead thereabouts.
The fluking has been hot. Well, actually, it appears hot … based on a slew of photos. Along with keeper lengths, the back slabs are meaty to an extreme. Cash in on the bounty since the shorts are moving in as we speak – and there are tons atop tons of them. This is not even remotely a hurting fishery and experts know that, even when making stricter regs.
Stripers have been showing off their stripes. Trophy fish, which must be photo'd and released, seem to know they have a get out of jail card when landed. They are showing big and beautiful … and well beyond 38 inches. Speaking of stripers, make sure to join the in-shop striper contests. It's as much as a vote of confidence in the shops.
I'd tell them "when I was a kid" stories of big fish nights but I don't think they believed me. I heard the words "epic" and "let's gooo" a bunch last night.
Now they have their own "when I was a kid" story.
Much thanks to Susan and Bobby for the off hours bait hook up.
***************************************************
Last night, I took my work son, Cam out to show him how to fish and the wise a*% ended up showing me how to fish.
BELOW: This record is soundly safe for 2020 -- The current world-record striped bass of 81 pounds, 14 ounces, was caught in August of 2011 in Long Island Sound by angler Gregory Myerson.
ON LBI: I've noticed that just about every Island eatery has not only gone big with pick-up and delivery services, but many have also expanded their outside table presence. I can assure food quality and flavor are exceptional, as cooks and chefs go the extra mile to keep customers happy … and coming back despite the added hassles.
I was surprised to see brisk to near-record beach badge sales. I like it. No, not the badge concept, but the faith folks have that it'll be a fun summer season. That's my kinda thinking. It was said rather succinctly by multimillionaire Arthur, who declared, "Isn't this fun? Isn't fun the best thing to have?" That remark was followed by the classic: "Don't you wish you were me? I know I do."
River this year so many big ones in it ,,all my buds slayed em good this year,,
NJ Fishing Industry Battling Turbulent Waters Amid a Major Drop in Demand from Restaurants
Copyright © 2020 Advance Publications
By Michael Warren
May 26, 2020
Dale Parsons is a fifth-generation clammer whose family has owned Parsons Seafood in Tuckerton since 1909. He's quick to tell you, proudly, that his facility in Little Egg Harbor has both an oyster shell recycling program and the only restored living oyster reef in New Jersey.
These days, however, things at Parsons Seafood are tight. The coronavirus pandemic and the wave of restrictions put in place to slow the disease have pushed his business down about 40%, Parsons said.
That big hit is driven by the loss of restaurant demand — no one eating at restaurants means no one ordering fish.
"We're down quite a bit," Parsons said, who noted that his retail business has tripled, though it doesn't make up for what restaurants would normally buy. "We've improvised and sourced some new costumer base."
As the coronavirus gripped New Jersey, stories like Parsons' are common: commercial captains have seen restaurant demand evaporate; and the wholesalers that move the seafood from dock to table have been forced to find new markets.
Meanwhile the recreational for-hire fleet suffered weeks of being stuck at the docks. Now looser social distancing restrictions have allowed the businesses to reopen, but the guidelines continue to hamstring the largest party boats.
Businesses say they're adapting, but there's no mistaking the industry — which is worth billions of dollars and supports tens of thousands of jobs in the state between the commercial and recreational sectors — is in peril.
Parsons is feeling the pain now, and he knows the future is uncertain — but he's hopeful.
"We've been in this business for over 100 years, so we can adapt. We can roll with the punches," Parsons said. "If you play your cards right, you can utilize this epidemic as an opportunity."
Fish sells, but who's buying?
Ernie Panacek, the general manager of Viking Village in Barnegat Light, also said retail sales have been something of a saving grace.
Viking Village is a dock that serves as home for more than 30 independently owned commercial fishing boats. Fish and scallops harvested by those boats are packaged at Viking Village and then distributed locally and around the world.
Like Parsons, Panacek said Viking Village is being squeezed by a major drop in restaurant demand, but that more people are wanting to cook seafood at home. There's numbers to back up what Panacek is seeing: Fresh, canned and frozen seafood sales are all up at supermarkets and other retail stores, according to the New York Times.
"It's not as big as when the restaurants are open, but it's exploded into a good movement of the product," Panacek told NJ Advance Media.
The lower restaurant demand has also been balanced by the fact poor weather in April limited the number of days that boats could actually head out and go fishing, Panacek said — so the business hasn't necessarily been overwhelmed with supply. He added that April is a bit of an offseason for the commercial fleet anyway. Action picks up starting in May, when seasons for more species of fish open up.
But when the full fleet is operating as normal, Panacek knows it will be tough to move their full volume of fish.
"If we had more (catch) volume, it would be a little bit of a hardship to try to get rid of it," Panacek said.
Most commercial fishing regulations are set up as quotas for specific species during set seasons. Panacek said he's been encouraging captains to take smaller trips now, so they can do more fishing later in the year when the coronavirus is, hopefully, less of a threat.
On the other side of the supply chain, a similar sense of optimism can be found. At Heirloom Kitchen in Old Bridge — a high-end farm-to-table restaurant where "Top Chef" star David Vianna runs the kitchen — founder Neilly Robinson said they're trying to keep seafood on the menu for takeout orders.
"I think it's our job now to place as many orders as we possibly can, and give the fisherman a reason to be out on the water," Robinson told NJ Advance Media.
Since the start of May, the restaurant has served mussels, swordfish and halibut as part of its ever-changing menu. Robinson said customers still want to order fish, but Heirloom Kitchen is still working out which seafood dishes are best for a takeout-only world. She said she expects to be ordering more seafood for the restaurant as the weather warms.
"I think there's still a demand for fish, for sure," Robinson said.
Charter boats lose crucial weeks
There's also a $1.4 billion industry composed of those who take others fishing and sailing in New Jersey, according to the Recreational Fishing Alliance. But charter boats, which rent out spots to people who want to spend time fishing offshore, were determined to be nonessential businesses and closed under Gov. Phil Murphy's previous executive orders.
That changed earlier this month, when Murphy signed a new executive order allowing for-hire fishing and watercraft rental businesses to reopen, with new restrictions to ensure social distancing.
Still, heavy damage has already been done. April and May are particularly important months for New Jersey charter captains like Frank Masseria, who operates the Keyport-based Vitamin Sea: It's the time of year for striped bass fishing in Raritan Bay.
Masseria said that during striper season, he'll book two trips every day to accommodate demand. This year, he's lost out on all of that.
"We're basically losing the heart of our season," he said.
On the Delaware River, Dominic Troisi feels the same pain. Troisi operates Full Draw Bowfishing, a guide service that takes customers out on the river for bowfishing trips. Troisi also offers shad fishing trips during the spring, a popular but fleeting service each year.
The weeks of closure have been devastating to Troisi, who said that he typically makes the bulk of his annual income on spring fishing. He conservatively estimates that the coronavirus restrictions cost him about 50 trips, which go for about $600 each — approximately $30,000 gone.
"If this would've happened in September, I save enough money from the early trips to get me through the year," Troisi said. "But when this happens at that time of year and I'm out of work, what do I do?"
Masseria and Troisi are now both open again, back to work and trying to keep their hobbled businesses afloat. They run relatively small boats, making it easier to meet the restrictions that do remain in place.
But one of those restrictions — a 10-person limit for each trip — has effectively kept larger party boats at the docks. Murphy announced a new 25-person limit on Friday.
Starfish Boats is feeling the pain. The company operates two party boats: The Starfish, out of Sea Isle City, can take up to 128 passengers, and the Susan Hudson, out of Barnegat Light, takes up to 40. Bob Rush, the owner of Starfish Boats, said he would need to bump prices up to cover basic operating expenses like fuel.
On Friday, The Starfish planned to head to sea with paying customers for the first time in weeks, charging each one $120, a 50% increase from the regular $80 fare.
Those prices are likely not sustainable. Rush said his customer base largely can't afford much more than the normal price.
"The people that go fishing on our boats are people that do not have money to go out and pay $1,000 to charter their own private boat," Rush said. "They actually go fishing on our boats to put food on their table."
Rush isn't just a party boat owner. He is also the head of the United Boatmen of New Jersey, and he sits on the New Jersey Marine Fisheries Council.
At the end of April, the United Boatmen and the Recreational Fishing Alliance sent a joint letter to Murphy urging the governor to reopen for-hire businesses, and offered a detailed proposal of guidelines to do so.
Rush said the industry worked alongside state lawmakers like state Sen. Michael Testa, R-Cape May, and state Sen. Christopher Connors, R-Ocean, to encourage Murphy to ease restrictions before the Memorial Day weekend.
The holiday is a crucial part of the calendar for any fishing business in normal circumstances. But Rush — whose business is down about $50,000 since the start of April — said the stakes are much higher this year.
"I don't have words to describe it," he said of the potential economic fallout.
Federal money coming
The $2.2 trillion federal aid package that was passed at the end of March includes $300 million in relief for the fishing industry.
That $300 million pot of money is meant for commercial fishing businesses, charter and for-hire fishing boats, aquaculture, processors and other businesses involved in the fishing industry. Businesses farther down the seafood supply chain, like restaurants and retailers, are not eligible for the funding, according to NOAA Fisheries, which is in charge of distributing the money.
After weeks of waiting, the federal government finally announced in mid-May how that $300 million would be split up among states. New Jersey's cut is $11 million — the ninth-largest share of the money. Alaska and Washington got the most money, each being allocated $50 million.
"This funding is a good start but more must be done to shore up New Jersey's fishing communities and everyone struggling to weather this economic storm," Rep. Frank Pallone Jr., D-6th Dist., said in a statement.
Rush isn't holding out hope $11 million is enough for all of the state's fishing businesses suffering from the pandemic.
"It's probably going to be peanuts, after it's all said and done," Rush said. "The federal government and state government cannot print enough money to buy us out of this."
Has the Coronavirus Caused Consumers to Adopt New Eating Behaviors?
May 22, 2020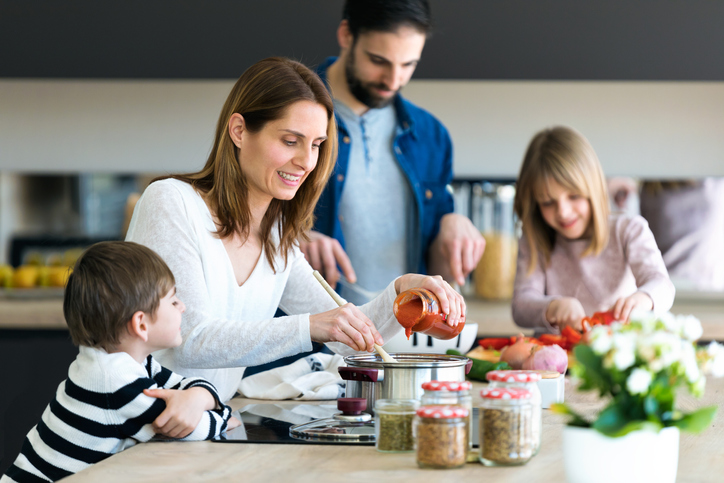 Although social distancing measures have forced many people to stay indoors and start experimenting in the kitchen, the verdict is mixed on home cooking. According to Datassential, two in five consumers did not actually start cooking more often. However, about 35% found joy and excitement in discovering new dishes, yet more than a third of Gen X and households with children are sick of having to cook more often for their families.
For the most part, the pandemic has encouraged very few consumers to adopt new shopping and dining strategies, the rest are maintaining their prior routines. Online grocery shopping and grocery delivery have benefited the most from these new trials, with 21% trying grocery pickup for the first time, and 19% trying delivery. Millennials tend to be the most adventurous, with higher first-time trials across all behaviors including using a restaurant app, subscribing to a meal kit service, or baking something from scratch.

However, new habits are here to stay. Across the board, consumers that tried new cooking or shopping habits for the first time are likely to retain them after COVID-19 restrictions are lifted. Although meal kits had the lowest proportion of first-time subscribers in Datassential's consumer pool, about 74% plan to continue their subscriptions.
The most popular habit tried for the first time was baking something from scratch, and 80% of consumers plan to continue doing so after restrictions are eased. Also, 76% ordered a family bundle meal from a restaurant for pickup or delivery for the first time, and plan to do this again. About 71% ordered restaurant food for delivery and will do that going forward. Meanwhile, most Boomers, who are generally more attracted to the social aspects of dining out, are likely to stop ordering restaurant food for takeout or delivery post COVID-19 restrictions.
The Winding Glass: What Will Survive in the New Normal?
By John Sackton
Founder, SeafoodNews
May 12, 2020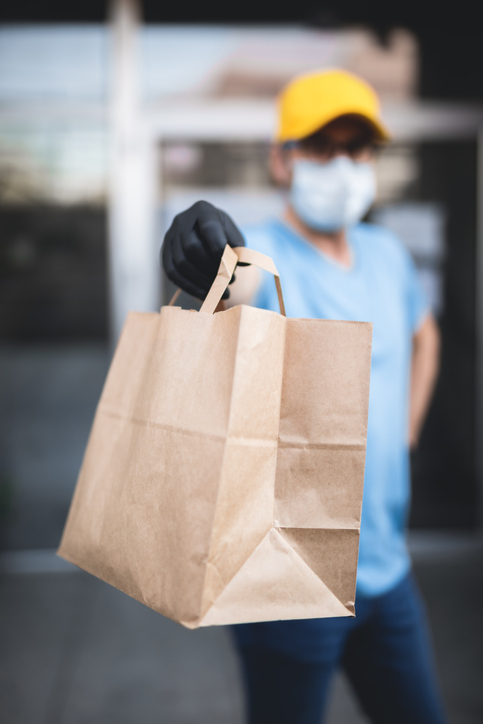 [The Winding Glass is the opinion and analysis column by John Sackton, Founder of SeafoodNews.]
The collapse of foodservice is easing. But at a very slow pace. Last week distributors mostly saw an uptick in orders as some restaurants in parts of the country prepared for opening. But there is no certainty this will continue. The next step is to see, in those few areas where there are actual reductions in cases, if customers will return.
Datassential's weekly update on Friday showed little change in the significant majority of Americans who remain cautious, and want reopening to go slow. The majority who will definitely avoid eating out has not changed and is down only 2% in the past two weeks.
With social distancing and capacity constraints, restaurants that do reopen for sit down service will be operating at 25% to 50% of capacity, and they will have higher costs. It is not possible to make money in this environment. The only rationale for opening is to think this is a temporary situation, on the road to a more profitable business. It may not be. 
Health experts are already warning of a second wave of infections as more people move around. In the 1918 Spanish flu pandemic, the second wave was worse than the first. Until there is a vaccine, a large portion of America will not eat in their old restaurants.
We need to understand that the foodservice model is broken. How people get some of the satisfactions that came from dining out for pleasure is a new frontier, with potential, as well as pitfalls, for the seafood industry.
Our industry relies on foodservice for 70% of dollar sales. With this model threatened in a lot of areas, some new ideas have emerged, and these are the shoots that may survive and thrive in the future.
Initially the pandemic devastated the fresh fish market, which is set up for just in time delivery to restaurants through seafood distributors. When distribution and air travel shut down, fresh fish had nowhere to go.
But Datassential says the second most important thing (after Mexican food) that consumers miss about eating out is ordering seafood.
This has led to a surge in demand at retail, even as fish and service counters were shuttered. But many people are nervous shopping in grocery stores as well. Instead of it being pleasurable making choices, most people want to get in and out as quickly as possible.
That has led to the explosion in home delivery options. In most cities and large suburbs, almost all food can now be delivered directly, and not just by Amazon Fresh, Instacart, or Mercato. Delivery services are seen as the most safe option for getting food.
More local businesses have developed their own delivery systems, especially seafood businesses that are landed locally, so they don't have to rely on a high priced intermediary like Uber Eats or Mercato.
In Gloucester, for example, Cape Ann Fresh Catch has seen its business boom and has expanded from selling a series of weekly fish deliveries on the CSA model to offering direct home delivery as well. Want to cook a pound of dayboat scallops? They will deliver to your door for two or three people at roughly the same price one order would cost in a restaurant.
In New Bedford, and also in Maine, lobster fishermen are finding success selling directly to consumers.  Massachusetts has waived dealer license fees for local fishermen, expanding their ability to sell direct.
Red's Best in Boston, run by Jared Auerbach, is a local high quality distributor on the fish pier, now offering direct consumer pickup, as well as delivery of frozen seafood.
In Alaska, where harvesters are far from major population centers, there are both local CSA type deliveries, and frozen seafood that can be delivered anywhere in the country. Sitka Salmon Shares for example, will ship a box of frozen Alaska seafood to your door every month, just sign up. Again, the prices are comparable to what you might spend as one person in a restaurant. When you are feeding more than one at home, it becomes more cost competitive.
This model works with smaller volumes. It will not work for boats landing thousands of pounds of whiting, for example, or a 20,000 lb load of pink shrimp in Oregon.  But for smaller scale fisheries at coastal locations near population centers, this model has the capacity to grow significantly.
The most successful examples combine small scale restaurant distribution and home consumer distribution.  Many of these companies supplied local fish markets and local restaurants. Now as the restaurant business halted, they've added home delivery.
The big hurdle is advertising. Most of these companies are gaining customers by word of mouth and social media. They don't have the money to spend on advertising that would grow their business up to capacity. And they have to deal with vagaries of landings and weather.
The strength of the home delivery services is when they develop relationships with customers, so that if storms keep the fleet off the water for a couple of days, the customers understand, and get their delivery on a Friday instead of a Wednesday. 
The pandemic showed that you don't just have to order through Amazon to get food online.
This pathway is also open to seafood distributors, even large ones like Pacific. There is no reason not to invest in making direct deliveries if the warehouse and stock is set up for it. These sales don't depend on a sales call and an order for 200 lbs a week.  They depend on a customer finding they can get frozen or fresh swordfish once a month, with perfect quality, right to their door.
Obviously we are all counting on the return of foodservice in some fashion.  But it may be more oriented towards frozen fish than fresh fish. Flowers, another business that has been decimated by the pandemic, are delivered quickly and easily anywhere in the country through the FTD and other networks. If consumers learn they can get the best quality seafood at home, a growing network of local seafood delivery could emerge from this pandemic and survive.
Search Continues for 4th Fisherman Missing Near St. Lawrence
Copyright © 2020 CBC/Radio-Canada
May 27, 2020
The search for a fourth fisherman missing off the coast of St. Lawrence continued Wednesday morning, in what the Canadian Coast Guard says is still a rescue operation. 
Two coast guard vessels, a plane, a helicopter, and one local fisherman are out searching.  
Conditions have improved since Tuesday evening, when the weather forced planes to call off the aerial portion of the search. 
A Canadian Coast Guard vessel did continue searching into the night.
The man is one of four who went missing in the mouth of Placentia Bay off the southeast coast of Newfoundland sometime overnight Sunday into Monday.
Paul Pike, mayor of St. Lawrence, knows each of the four men personally. He said the community is devastated.
"All of us together are trying our best to support the families of the four individuals," he told The St. John's Morning Show Wednesday. "We are all praying that this fisherman will be back home today."
The crew left from St. Lawrence just after 12 a.m. Monday to fish crab, but did not arrive back at the dock that evening.
Search and rescue crews recovered three bodies over Tuesday morning. None of them were wearing life-jackets.
Three of the four men were part of the same family — a father, son and nephew. The other missing man is a family friend. Two of them were part of the community's volunteer fire department.
"Both families are very much part of the fabric of this town," Pike said. "They liked to be around other people. They were always around and always visible in the community."
"Three of the younger guys went to school here, had families here. Between the three of them, there's six children involved here," he added. "People certainly feel for the family and what they're going through, especially anytime when there's young children involved."
Search continued through the night
While the weather — which included zero visibility — did mean a reduced search, CCG Supt. Harvey Vardy said conditions were favourable earlier Tuesday, and there is no indication weather was a factor in what happened to the fishermen.
During the search Tuesday, crews found debris in the water, and according to Maritime Rescue Sub Centre Supervisor Mark Gould, that could indicate whatever happened, happened quickly.
Pike said local fishermen joining the search and rescue efforts speaks to the connection the people of the town have with one another.
"The resolve of these fishermen to bring their friends home to their families has been something that we look at as an act of kindness, and that brotherhood that exists between fishermen," he said. "It's certainly something I guess we often wish for in our own workplaces."
Pike said the community wants to come together to properly mourn, but are unsure of how to do so with the restrictions of COVID-19.
"It makes it impossible."
"For a lot of people, it's very frustrating. And a lot of people really don't know how to actually verbalize how they're feeling, cause it's such a devastating loss," said Pike. 
He said despite facing many tragedies over the years from accidents on the water and in the mines, dealing with it never gets easier.
"St. Lawrence is a very resilient community, and has faced a lot of adversity," he said. "But together we're going to get through this. Through support of each other, I think that will certainly help the families through it."
The Canadian Coast Guard said updates will come through Wednesday as new information comes to light.
Wait, What's That Extra Fee? You May See a COVID Surcharge on Your Next Bill
Copyright © 2020 The Miami Herald
By Madeleine Marr and April Rubin
May 22, 2020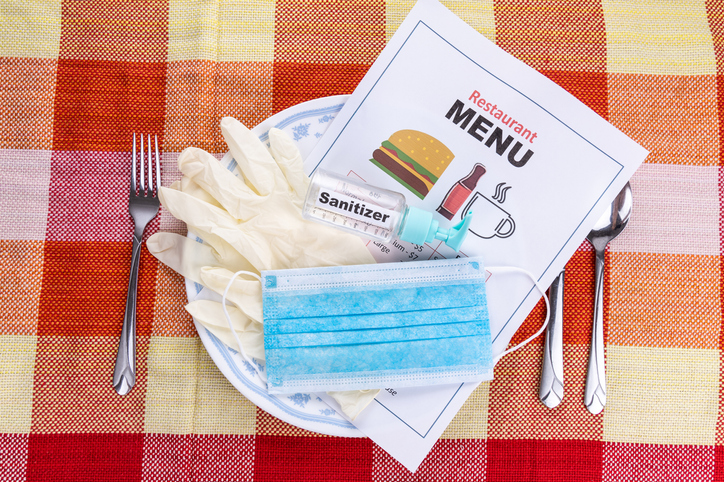 As businesses reopen from their pandemic shutdown, some are adding a new charge to help recoup costs of the coronavirus.
Dentists and restaurants have started to add COVID-19 fees to the bill. It's a way to recoup the sudden costs of masks, gloves and sanitizing sprays by passing them to the consumer.
And customers are noticing.
In Missouri, a customer's receipt from Kiko Japanese Steakhouse showing a $2.19 surcharge made the social media rounds. Kiko apologized on Facebook, saying the surcharge was now gone but would soon be replaced by higher menu prices "due to increase prices from our supplier on meat, poultry, seafood and produce."
In Florida, in Jacksonville, a mother noticed a charge at her child's dentist office, Action News Jax first reported. Pediatric Smiles confirmed the new $10 per patient co-payment to offset costs of the additional masks and gloves, known as PPE.
In a statement, the office said the money went "to absorb the losses of our office being closed for seven weeks" and that third-party fees were officially recommended by the American Dental Association.
"With more debt and typically lower incomes, new dentists have unique challenges and outlooks during the crisis," according to a statement by the ADA. "The ADA is urging third-party payers to alter their fees to account for the increasing cost of personal protective equipment that dentists are using to protect themselves, their staff and patients. Third-party benefit programs should either adjust the maximum allowable fees for all procedures or allow a standard fee per date of service per patient to accommodate the rising costs."
Connecticut-based Cigna, a major provider of dental insurance, declined to comment about the trend.
In the past, some restaurants have added a fee for takeout containers. Now, diners might be seeing a COVID-19 surcharge.
At the Original Pancake House in Kendall, for instance, a regular who didn't see anything extra on the bill last week said he noticed a $2 extra charge on two recent visits. The restaurant, part of a chain, acknowledged that all orders now have a 15 percent "service fee" going forward. Tip is extra.
A spokesman for the Original Pancake House company based in Portland, Oregon, referred the Miami Herald to the owner, who did not return a call.
Ashley Chambers, spokeswoman for the Florida Restaurant & Lodging Association, said she has not heard of eateries tacking on charges due to the pandemic. A top restaurant publicist in Miami wasn't familiar with the practice, either.
"No one has talked about a COVID fee as far as passing anything along to the consumer," said Larry Carrino who has dozens of clients in South Florida and helps run the South Beach Wine & Food Festival. "I would be frankly surprised if anyone would be doing that."
If not a separate fee that's noted on the check, diners may see price increases on the menu due to a loss in revenue from the shutdown and a disruption in the food supply chain, he said.
That's already being reflected in California, where NBC San Diego reported that local taco shops have increased menu prices to offset shortages. The meat industry has been badly hit due to processing facilities closing down, leading to higher prices.
Simply put: The cost of doing business has gone up in the coronavirus era.
"I would expect to see this going forward, due to the expenses for sanitizing, PPE and supply chain costs," said Adam Itzkowitz, a managing partner at Itzkowitz Law. "This is legal, even if it's upsetting for some customers."
The Florida lawyer told WTSP in Tampa that those charging extra be as "transparent as possible," and not sneak in the fees just before swiping a customer's credit card. Restaurants, he said, should put out signage or post an alert on their websites -- just like some restaurants did in charging extra for guacamole during an avocado shortage.
Cinthya Lavin, a Better Business Bureau spokeswoman for Southeast Florida and the Caribbean, said the surcharges are ethical, as long as businesses are transparent about stating what they are for.
"Although there is no specific amount as to what these charges should be, again the ethical thing is to not take advantage by charging a gross amount over the services rendered," Lavin said.
She added that "time and regulation" will decide how long these fees will be common practice. The BBB has not yet received local complaints about COVID surcharges, she said.
Gabriel Falken, who manages Fort Lauderdale Beach's social media, said he supports local restaurants and often gives them free advertisements on the Facebook page. But he said he won't support restaurants with a COVID-19 surcharge.
Falken warns about possible consumer backlash. He said he would rather restaurants increase menu prices to reflect the market. But he said owners are worried their competition will undercut them.
"There's a point when they need to realize that we're all in this together," he said.
The BBB says restarting business is a challenge for everyone.
"While the economic impact of COVID-19 is undeniable, businesses are learning how to adapt to a new normal," says a Better Business Bureau report on how small businesses can resume operations. "Trust has never been more important."
Photo Credit: ThamKC/iStock/Getty Images Plus