Fireworks, picnics and other Fourth of July traditions can be great fun for people; but all of the festivities can be frightening and even dangerous for animals. Noisy fireworks and other celebrations can startle animals and cause them to run away; holiday foods can be unhealthy; summer heat and travel can be dangerous; and potentially dangerous debris can end up lying on the ground where pets can eat or play with it.
Whether or not you're planning your own Independence Day celebration, it's important to take precautions to keep your pets safe both during and after the July 4th festivities.
Preparing in advance:
Make sure your pets – cats and dogs alike – have

 

identification tags

 

with up-to-date information. If you have horses, you might consider marking a safety (breakaway) halter with your contact information and leaving it on your horse during this stressful time.
If your pets aren't already

 

microchipped, talk with your veterinarian about microchipping. This simple procedure can greatly improve your chances of getting your pets back if they become lost.
If your pets are microchipped,

 

make sure your contact information in the microchip registry is up-....
Take a

 

current photo

 

of all of your cats, dogs and horses – just in case.
If your pet has historically been anxious on this holiday, or if you have reason to expect potentially harmful reactions, consider

 

behavioral therapy

 

to desensitize your pet and reduce the risk of problems. Some pets may need medication. Consult your veterinarian or a

 

veterinary behaviorist.
Make sure the environment is safe and secure. If your neighbors set off fireworks at an unexpected time, is your

 

yard

 

secure enough to keep your pet contained? Are

 

pasture fences

 

secure enough to keep horses or other livestock confined? Evaluate your options, and choose the safest area for your animals; and make improvements if needed to make the area more secure.
Safety during July 4th celebrations:
Leave your pets at home

 

when you go to parties, fireworks displays, parades and other gatherings. Loud fireworks, unfamiliar places and crowds can all be very frightening to pets, and there's great risk of pets becoming spooked and running away.
Consider putting your pets in a

 

safe, escape-proof room or crate

 

during parties and fireworks.
Keep horses and livestock in

 

safely fenced areas

 

and as far from the excitement and noise as possible.
If you're hosting guests, ask them to help keep an eye on your pets to make sure they don't escape. Placing notes on exit doors and gates can help both you and your guests remain vigilant.
Keep your

 

pets inside

 

if you or your neighbors are setting off fireworks.
Keep

 

sparklers, glow sticks, fireworks, charcoal

 

and

 

kabob skewersaway from curious pets.
Don't let pets get near your

 

barbecue grill

 

while it is in use or still hot.
Avoid the urge to feed your pets

 

table scraps

 

or other foods intended for people. Be especially careful to keep them away from these

 

common foods that are actually toxic.
Remember that too much

 

sun and heat

 

(and humidity!) can be dangerous to pets. Keep them inside when it's extremely hot/humid; make sure they have access to shady spots and plenty of water when outdoors; don't leave them outside for extended periods in hot weather; and know the

 

signs that a pet may be overheating.
Never leave your pet in your car

 

when it's warm outside. Vehicle interiors heat up much faster than the air around them, and even a short time in a locked car can be dangerous to pets.
If you're

 

travelling out of town

 

for the holiday, consider leaving your pets at home with a pet sitter or boarding them in a kennel. If you need to bring them with you, be sure you know

 

how to keep them safe.
Follow safe

 

food handling

 

and hygiene practices to protect your family and guests.
After the celebrations:
Check your yard

 

for fireworks debris before allowing pets outside to play or relax. Even if you didn't set off fireworks yourself, debris can make its way into your yard, where curious animals may pick it up to play with or eat.
Check your pastures

 

and remove debris to protect horses and livestock.
If you hosted guests, check both your yard and home for

 

food scraps or other debris

 

that might be dangerous to pets, such as food skewers.
Related resources:
Podcast: Fourth of July Pet Safety Tips
********************************************************
Jim Hutchinson Sr.
Strong winds and thunderstorms have played havoc with fishing conditions in the Beach Haven area recently. Some of the captains of the Beach Haven Charter Fishing Association do have some fish stories to tell, however.
Captain Carl Sheppard took the "Star Fish" out for two hours between rain squalls and caught 17 black sea bass and one short fluke. The water was 67 degrees on the surface but much cooler 60-feet down on the bottom.  Captain Carl took note of many schools of bunker on the water.
The highlight of the past week for Captain Brett Taylor was fishing the JCAA fluke tournament with Team S&S Bucktails. The team won the port prize on Long Beach Island with a 5.83-pound entry which also took 6th place overall in the state. The next day Captain Brett was back on his own boat with clients, Joe Antonelli and son Marcus. Despite strong wind against tide conditions, they used the Minn Kota trolling motor for fishable drifts. After a few short fluke, they tried the inlet for stripers and bluefish. The anglers managed a bunch of striped bass to 24-inches and bluefish to 8-pounds on the 1 ½ ounce S&S Bigeye bucktail tipped with artificials.  
Captain Gary Dugan reports fluke fishing in Great Bay has been producing decent action with a couple of fish for the cooler on a daily basis. In addition, the cow nose rays have made it fun for a few anglers with smooth dog fish being added to the menu as well. Captain Gary is now planning some ocean fluke trips this coming week. 
Although the weather cancelled the recent trips for Captain John Lewis on the "Insatiable," he says there are good numbers of sea bass on the inshore wrecks along with lots of short fluke with some keepers mixed in. High numbers of dogfish are also around to keep the rods bent.
Captain Alex Majewski of Lighthouse Sportfishing reports there are still plenty of 1-4 blues blitzing around the inlet feeding on rain fish and bay anchovies. There are some bigger blues still in the mix. He has also been finding a daybreak bite on schoolie bass in the inlet. One recent trip with buddy Dave Werner resulted in some 2 dozen short bass caught and released. Captain Alex adds his crab pots are producing very good numbers of big crabs.
Anglers on the head boat "Miss Beach Haven" have started catching good numbers of fluke including some happy anglers on Father's Day. Many youngsters were successful fishing with Captain Frank Camarda. The popular head boat will be starting its regular schedule in the near future.
Captain Dave Kreines only managed to get his boat "Byte Me" out by himself for a few hours recently. After no luck drifting off Beach Haven, he headed to Great Bay where he picked up a dozen short fluke and one 19-inch keeper
Captain John Lewis, president of the BHCFA, reports the fundraising for the Jr Mate reef replenishment program is in full swing and can now take donations online from PayPal and most major credit cards including American Express. Information on this worthy cause can be found by going to the Association's website at www.BHCFA.org and opening the "Jr Mate reef tab" for complete information and credit card access.    
*************************************************
Massachusetts Environmental Police
While investigating marine fisheries violations in the Cape Ann area, Officers observed 5 individuals fishing from the rocks. Within minutes, Officers witnessed multiple violations as the individuals landed several undersized striped bass without measuring them or returning them to the ocean. Massachusetts Environmental Police Officers and Gloucester Police made contact and discovered 39 undersized striped bass ranging from 12-25 inches. All 5 individuals were issued criminal summonses for possession of undersized striped bass, striped bass over the limit, and fishing without valid saltwater licenses. All fishing gear was seized and the striped bass were donated to the Open Door, Gloucester Food Pantry.
Anglers are reminded current Massachusetts regulations only allow for 1 striped bass per person per day and the minimum legal limit is 28 inches.
MEP would like to thank Gloucester Police for their assistance, as well as Gortons Fish and Steve Connolly Seafood for donating ice and fishing totes to ensure the catch was not wasted and made it to families in the Gloucester area.
**************************************************************
DEP COMMISSIONER MCCABE AND DIVISION OF PARKS AND FORESTRY KICK OFF "I HEART NJ PARKS" CAMPAIGN
(19/P52) TRENTON - As part of the beginning of summer, Department of Environmental Protection Commissioner Catherine R. McCabe and Division of Parks and Forestry staff have kicked off the "I Heart NJ Parks" social media campaign.
Through this campaign, visitors can highlight their favorite parks through their personal social media accounts. Visitors can go to the New Jersey State Parks' Facebook page to add a temporary frame to their Facebook profile photo that proclaims, "I Heart NJ Parks." Dozens of social media users have already posted their own photos on Facebook and Instagram.
"Whether you live in an urban or rural area, there is probably a state park nearby where you can have fun and experience firsthand New Jersey's natural resources and rich history," Commissioner McCabe said. "We hope your visit to a state park, forest, or historic site this summer becomes the first of many throughout the year."
With more than 450,000 acres in the State Park system, there are numerous opportunities for recreation such as walking and horseback riding to cycling and kayaking. Parks provide health and fitness opportunities, outdoor classrooms to study nature, greenways for wildlife conservation, links to history and regional tourism opportunities.
"While out in a state park this weekend, take a selfie, post it on Facebook or Instagram with the hashtag #IHeartNJparks and describe what you love about your park," said Division of Parks and Forestry Director Olivia Glenn. "We hope that you create fond memories exploring our state's historic and natural spaces with your friends and family this summer."
To learn more about the I Heart NJ Parks campaign visit http://www.iheartnjparks.nj.gov/
Like the New Jersey Division of Parks and Forestry page on Facebook at https://urldefense.proofpoint.com/v2/url?u=http-3A__www.facebook.co... .
Follow the New Jersey State Park Service on Instagram @newjerseystateparks.
Follow the DEP on Twitter @NewJerseyDEP.
New Study Finds A Majority of Right Whale Deaths A Result of Entanglement, Vessel Collisions
June 21, 2019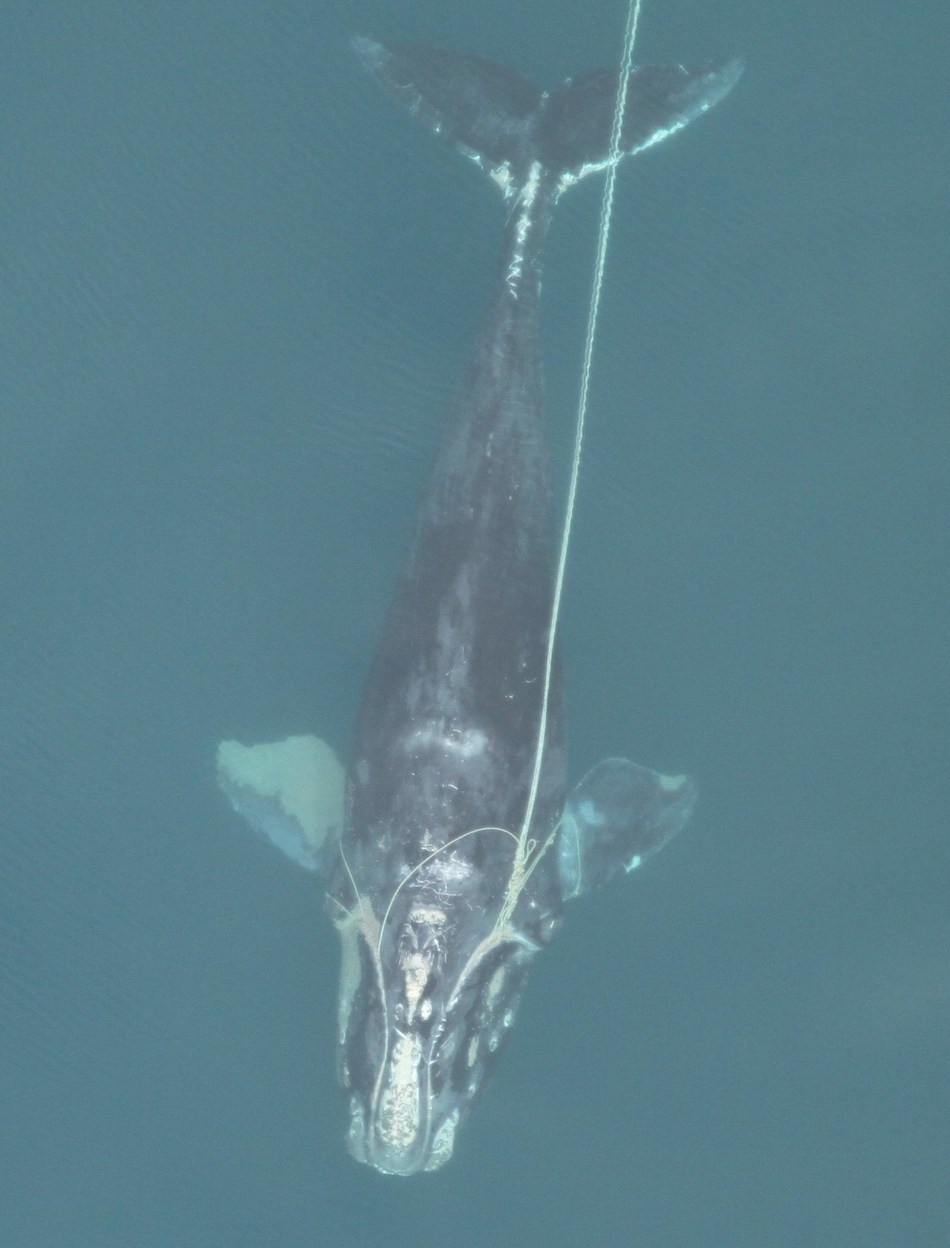 A new research study looking at North Atlantic right whale mortalities has found that a majority of the recorded deaths between 2003 and 2018 could be linked to manmade causes, like entanglement or vessel collisions.
The study, which was led by Dr. Sarah Sharp, a veterinarian with the International Fund for Animal Welfare, was released in the journal Diseases of Aquatic Organisms and looked at 70 North Atlantic right whale deaths that occurred in a 16-year period. Of those 70 whales, the research team was able to "definitively determine" the cause of death for 43 of those whales. Of those 43 whales, the researchers discovered that "nearly 90% died as a direct result of human-induced trauma resulting from entanglement in line and vessel collisions."
"Of all of the causes identified, it is critical to emphasize that no adult or juvenile North Atlantic right whale deaths were a result of natural causes," explained Dr. Sharp. "Not one. This is clear evidence that these animals are unable to live full, productive lives because they are dying prematurely as a result of human activities. The high number of deaths documented over the past 16 years is not sustainable for this small population. The good news, however, is that these mortalities are preventable if targeted and aggressive mitigation measures are enacted immediately by both the United States and Canada."
The results of the study come as both the U.S. and Canada struggle to protect the critically endangered whale, of which a reported 417 remain in the world. In the U.S., the Atlantic Large Whale Take Reduction Team, a group consisting of federal and state officials, scientists and fishermen, and others appointed by NOAA, met in the spring to come up with measures to reduce the number of whale deaths and serious injuries by 60%. Maine's Department of Marine Resources has until September to cut the number of buoy lines in the Gulf of Maine by 50%. Those in Massachusetts will have to cut their lines by 30%. The move has caused concern amongst lobstermen, who fear the impact that cutting lobster traps will have on them.
Meanwhile in Canada, the DFO has been continually announcing temporary fishing closures in the Gulf of St. Lawrence whenever there is a whale sighting. However, there have been two recorded right whale deaths in the Gulf in the past month. A necropsy conducted on the first right whale found, Wolverine, did not reveal evidence of acute fishing gear entanglement or a recent strike.  The DFO is currently assessing recovery and necropsy options for the second right whale that was found.
Based on their findings, the researchers are offering the following recommendations:
-Employing more effective gear modifications including ropeless fishing in both the US and Canada to minimize the chance of right whales encountering line in the ocean;
-Expanding vessel speed restrictions to include larger swaths of North Atlantic right whale habitat;
-Implementing dynamic management strategies (such as fisheries closures and mandatory speed restrictions) when right whales are seen in certain areas, which is especially important as right whale habitat use has become more unpredictable in recent years;
-Implementing coordinated gear marking to better monitor where and when whales get entangled and guide mitigation strategies; and
-Supporting continued and expanded efforts to survey offshore habitats for North Atlantic right whale carcasses to obtain more accurate mortality statistics and necropsy efforts to determine cause of death.
Photo Caption: An emaciated, entangled North Atlantic right whale swimming with fishing trap rope around both flippers, through its mouth, and dragging behind it. The whale died one month later from emaciation and ultimately shark-inflicted wounds. 
New Report Says Surfclams Uniquely Resilient to Climate Change
June 20, 2019
A study of three decades of data from surf clam stock surveys shows that the bivalve has unique features allowing it to adapt well to a warming ocean.
The study, published in Marine Ecology Progress Series, finds that surfclams are able to shift their range into previously inhospitable waters as the surrounding oceans temperatures rise. 
The key to this adaptability, according to authors Drs. Jeremy Timbs and Eric Powell, of the University of Southern Mississippi, and Dr. Roger Mann of the Virginia Institute of Marine Science, is the number of larvae that surfclams produce.
Ordinarily, surfclams produce a massive amount of larvae, which end up distributed across a wide range of the ocean. Most of these larvae will die from predators, lack of food, or inhospitable temperatures. But the study found that, as ocean temperatures shift, the range of acceptable habitat shifts along with it. Larvae that would have died under cooler conditions now survive, gradually changing where surfclams are located.
The hypothesis is that warming of Mid-Atlantic continental shelf bottom waters is both driving the surfclam into new habitat and removing it from nearshore and southern areas. Range expansion is driven by regional settlement of larvae.
"The rate of range shift is tens of kilometers north and offshore off New Jersey and Delmarva over the last 20 years," noted Dr. Eric Powell, one of the authors in the study. Delmarva is the large East Coast peninsula ocupied by Delaware and parts of Maryland and Virgina.
"For a sedentary species, surfclams are remarkably adaptable to ocean changes that would cause problems for other shellfish," Powell said. 
"This is especially important for fishermen who depend on surfclams, and who are trying to adapt with the rest of the industry to the challenges posed by climate change."
The study was funded through the Science Center for Marine Fisheries (SCeMFiS). A collaborative project funded through a National Science Foundation grant and support from the fishing industry, SCeMFiS funds groundbreaking research around pressing scientific issues identified by our industry partners.
"Studies like this confirm what we have been seeing since the 1990s, and help us predict the industry's future," said Guy Simmons, of SeaWatch International, which is one of the largest harvesters of clams in the country. "We need to work with our partners in the scientific community as we continue to adapt to a changing ocean."
SCeMFiS utilizes academic and fisheries resources to address urgent scientific problems limiting sustainable fisheries. SCeMFiS develops methods, analytical and survey tools, datasets, and analytical approaches to improve sustainability of fisheries and reduce uncertainty in biomass estimates. SCeMFiS university partners,
University of Southern Mississippi (lead institution), and Virginia Institute of Marine Science, William & Mary, are the academic sites. Collaborating scientists who provide specific expertise in finfish, shellfish, and marine mammal research, come from a wide range of academic institutions including Old Dominion University, Rutgers University, University of Massachusetts-Dartmouth, University of Maryland, and University of Washington.
The need for the diverse services that SCeMFiS can provide to industry continues to grow, which has prompted a steady increase in the number of fishing industry partners, according to the press release announcing the surf clam research. SCeMFiS provides services such as immediate access to science expertise for stock assessment issues, rapid response to research priorities, and representation on stock assessment working groups. Targeted research leading to improvements in data collection, survey design, analytical tools, assessment models, and other needs to reduce uncertainty in stock status and improve reference point goals, is also conducted.
River Herring Will Not be Added to Endangered Species List
Copyright © 2019 Associated Press
June 20, 2019
The federal government says two species of herring are not at risk of going extinct, and will not be listed under the Endangered Species Act.
The National Oceanic and Atmospheric Administration says the government has finished a review of the status of alewife and blueback herring and decided against designating the fish as endangered or threatened. The fish live on the East Coast and are an important piece of the food chain.
NOAA says river herring such as alewives and bluebacks "have declined from historical numbers," but recent management efforts have helped protect the fish.
Both species have historically been subject to commercial fishing because they are valuable as bait. The fishery for another herring species, Atlantic herring, is much larger and is also under scrutiny by regulators and environmentalists.