I'm debating weathering the blizzard in this chair. I figure it'll ready me for my Everest climb. 
Make sure you're electro vehicle is well charged ... 
Friday, January 28, 2022: With a blizzard all but knocking at the door, I'll join the many by throwing in a couple/few two-cents worth, in an old-timer vein.
While we have an exceptional electrical grid on most of LBI, I've seen the south end suffer some outages during much smaller events. Little Egg Harbor and Barnegat Township are highly iffy, electrically, though they won't be seeing quite the winds the Island will feel.
With grid flickers in mind, most houses bearing anglers have some fine coolers, even Yeti brands gifted at Christmas. In fact, most houses also have decent tots and tubs. If only as a bit of practice for a future incident when the grid could fully crap out, this will be a good time to ice up, prestorm,  making sure to lid cover tots or layer tin foil atop the ice.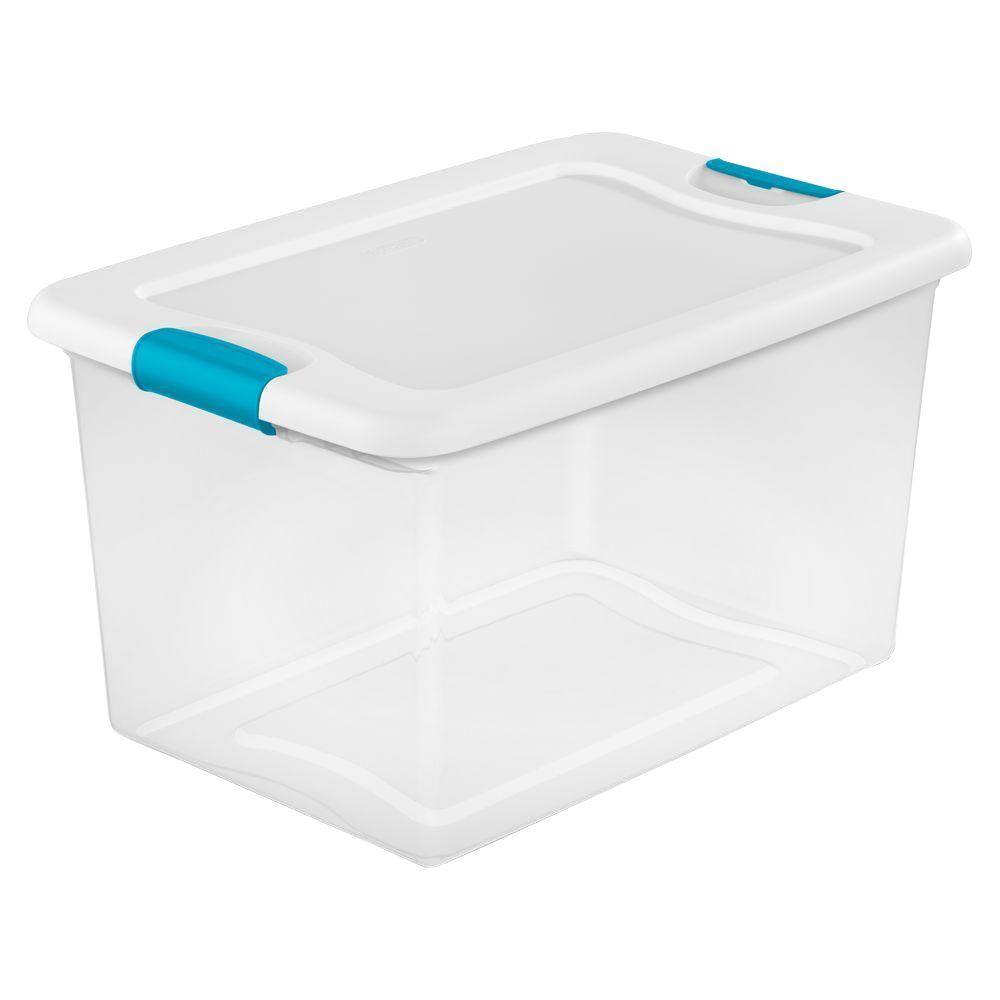 Yes, it might seem a tad odd to buy ice with so much frozen material soon to be right outside the door, but this will be a hugely drifty snow event – and bitter cool. Opening a door can be a daunting task – and let is a slew of iciness. What's more, and some might balk at this, bagged ice is almost always drinkable in a crunch. As much of an outdoors type as I've been my entire life, I eat/drink snow only as a last resort.
If going the snow grabbing route during a longer power outage – or for other storage reasons – it's not best to bring snow in from the lee side of the house since that snow has rolled along the roof and is less potable.
When grabbing shovelfuls of beneficial snow for coolers and such – hopefully you know to bring snow shovels into the house before the storm – first scrape off the top layer and gather middle snow without getting too close to steps or porches, which often carry a chemical load.
Hey, I fully realize all this is likely going way-far beyond what this storm should demand so I return to the idea of simply practicing for any future big-ass storm events, as warming oceans – and a possible slowing of the Gulf Stream, which I'll soon be writing about – will surely detonate "bomb" storms right off out shores, possibly this spring, as in March storm madness.
  "A bomb cyclone, which occurs through the process known as bombogenesis, is basically a winter hurricane. ... Bombogenesis is said to occur when a storm's central barometric pressure drops at least 24 millibars in 24 hours. A millibar is a way of measuring pressure. The lower the pressure, the more powerful the storm," USA Today. 
Another timely tip has to do with readying/positioning of vehicles, which cannot be parked on the street, per most town ordinances. Always back it in -- prior to the storm. This offers a somewhat easier breakout onto the nearest road when the road plowing is done. Oh, in a blizzard a window left open even a hairline ... 
Also, the shoveling of vehicle roofs must be done during initial pullout. That procedure shouldn't be as much a problem this blowing snow time. Wet snow tends to roof-it.
Worth a repeat -- or is it: Common practice is to pull out those wiper blades, especially as we begin going through the thaw/refreeze process in coming days – single digits at night then heading to the 50s by the end of the week. HOWEVER --It might not be the best thing in a blizzard. It's your call -- and prove nothing is ever simple. 
Per https://driving.ca/auto-news/news/your-corner-wrench-dont-leave-you...: "First, every time you park your vehicle, make sure the wipers are turned off. Sounds simple, right? But this is the number one cause of wiper system failures. Get into the habit no matter what the season – and give up the practice of leaving the wiper arms raised off the windshield to prevent the blades from freezing to the glass. In windy conditions, a wiper arm can snap down hard enough on the windshield to crack it, especially if the blade can swing on the end of the arm exposing the metal hook to the glass. A better idea is to sheath the wiper blades with a plastic bag and leave them in their normal position."
OR ... JUST DO IT:
Being close to the St. Francis Parrish, I know a slew of old-timers who can be at risk during snowstorms. It's vital for all of us to keep track of elders. And it's more than just neighborly to also help dig them out, though town plows MIGHT help once done required road clearing. I seldom hear towns fully commit to such.
To see local private plowers -- a service I wholeheartedly support (the above town-help thing is only for serious senior concerns) -- see  https://www.yelp.com/search?cflt=snowremoval&find_loc=Long+Beac...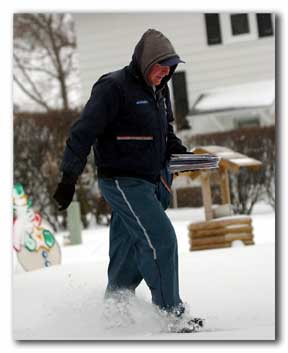 I always clear a path to my mailbox – and front steps with non-US Postal Service deliverers not being allowed to use mailboxes, i.e., "If your Amazon package is delivered by the post office, it can be delivered to your mailbox, but only if the post office delivers it. No one else can put boxes in your mailbox. They have to have postage paid on them to use the box," per NPR.org. Only you and the Postal Service are allowed to put things in your mailbox
As to buggying on the beach, it simply can't be safely/successfully done with a serious snow covering the beach. Even at low tide, when wet sand is visible, it can be neigh impossible to reach it through the snow or sand ice on the upper beach reaches, especially just past entrances. Sand ice is just as it sounds: It looks like sand but is a frozen layer that the weight of car breaks through and loses all traction. What worse, it can be a double costly pull out if a tow truck comes into play since the pro pullers know to only try extending their chain for a distance hookup. Even heavy-duty tow trucks succumb to sand ice sinkage. While I've never bogged down in sand ice, I know of literally dozens of cases requiring a fiercely demanding shovel dig out – always going in reverse since up ahead sand ice will just keep giving away. In case you hadn't guessed, sand ice pullouts are often bitter cold affairs.
PLEASE BELIEVE:  4WD vehicles are decent in snow but NOT on icy roads, where the best control is had by front wheel drive vehicles. One of the singularly worst 4WD vehicles on icy roads -- and seemingly unbeknownst to most owners -- are these: 
They're a great fun vehicles but take it from someone who owned them for many a year, driving them like they have an edge in icy conditions -- in either 4WD or 2WD -- can be disastrous. I bring this up since I have never (!) seen so many of these on the road. 
Here's a clamming video I made back when -- an icy back when:
http://www.youtube.com/watch?v=Rs2XZ0ouUtw
Looking into the future a bit, Holgate-wise, the single digit night freezes will surely lead to clam die-offs. DOA clams show in the upper mud (low tide raking) when things warm up. While one wouldn't think clams could go bad in the cold, they do, readily. On rare occasions I've accidently had a few mix in a boil. The stink is so bad every clam is ruint. DOA clams can also come back to bite you if you purge clams overnight in a bucket of saltwater -- though most clams are salvageable even if the water gets tad stinky.   
(((((((((((((((((((((((((((((((((((((((((((((((((()))))))))))))))))))))))))))))))))))))))))
You know it's winter when I begin listing shipwrecks of LBI … prior to 1878. You'll see them down below and maybe get a feel for what it was like in stormy times past. As a treasure hunter, I also imagine -- make that I can only imagine -- what sits buried on the bottom within eyesight of my drives along the beach. In fact, there is surely tons of treasure below our feet.
I'm still a bit amazed at the lack of booty showing from beach replenishment sand pumps. Obviously, the filter screens on the end of pipe sucking up sand eliminates an untold number of objects of mindboggling value, maybe. However, by my logic, those screens should easily allow gold and silver coins to pass through – to end up on our beaches. I base that assumption on, a bit ironically, the pumped in sand dollars that routinely come ashore to the delight of many beachcombers. I have personally collected sand dollars larger than most coinage, thinking of doubloon just for fun. Of course, coming into play is specific gravity factor. Sand dollars are very light, even airy. Gold is as heavy as it comes, meaning it can sink if given even the slightest opening and around the screens.
Reversing that thinking, it might simply be that a treasure trove of coins has yet to be sucked up by replen pipes. When it does, imagine the modern gold rush – gold hanging near $1800 an ounce – if word of ancient gold coins reaches social media. If I'm the first to come across beached gold, you won't hear so much as a peep from me – only because I'd hate to see anyone get hurt in the rush. I'm a true humanitarian.
Back to our sandy shores, this bout of real winter, though punctuated with some sudden weird mildness, will likely take us to the brink of February. Then, there are sky signs that hint at some spell of odd mildness. Obviously, thinking in terms of three weeks ahead is just outside the realm of forecasting accuracy.
SHIP-SLIDDIN' AWAY: Here's a quick rundown of some ships lost on Long Beach (Island) prior to 1878, the publishing year of the history book I'm reading: "Historical and Biographical Atlas of the New Jersey Coast, 1878."
The author emphasizes that the total loss of vessels – and lives – during the book's prime timeframe (roughly 1820s to 1878) dwarfs those that were officially recorded – or could be recalled by those helping to fill the book. Nonetheless, it offers a glimpse into why the Jersey Coast can vie as a graveyard of the west Atlantic. The book also lists dozens of sinkings to our north and south.
1820., Andrew, Long Beach from Liverpool, laden with rich assorted cargo.
1821 Ship Andrew Jackson on Long Beach Had also a rich assorted cargo
1855 Ship Argyle; at Great Swamp, Long Beach; total loss; one man-saved by swimming ashore,
Undated Ship Auburn lost Barnegat Shoals; loaded with cotton; nineteen persons out of twenty-six on board were drowned.
Circa 1778 Brig Betsey, lost on Tucker's or Short Beach, The captain was drowned; cargo, valuable, of silver plate, silks broadcloth, drygoods; vessel and goods lost.
Circa 1830s Ship Carlo, on Long Beach without date, from New Orleans; cargo, cotton
Circa 1830s, Schooner Duroc; lost at Little Egg Harbor Inlet, cargo, flour; vessel gotten off and repaired.
1839 Ship Frankfort, New Orleans packet, with general cargo, on Little Egg Harbor bar
Circa 1830s Ship Gleaner from South Anuria; cargo, hides, wool furs on Long Beach, thirty or forty years
Circa 1870 Ship Georgia; on Long Beach, near Bond's,
1834 Ship Henry Grattan; from Ireland; on Long Beach; near Bond's House; 350 Irish emigrants on board, two cabin passengers, and twenty-seven mariners; all saved. Ship total loss.
1868 Imperatrice Elisabetta; Austrian ship; cargo, prunes, fruit; on Long Beach; from Trieste, for New York; cargo and ship total loss.
Schooner Josephine, from Tuckerton, was lost on Two- or Five-Mile Beach, about 1850.
1875 March 24th- Sloop James Nelson of New Bedford Mass bound for Wareham Mass Had been in at Barnegat Inlet for harbor, going out struck on the wreck of the Idaho and knocked hole in her and sank; crew all saved.
Brig Kong Thryme; on Barnegat shoals.
March 17th. Schooner Louisa, of Tuckerton; lost at Little Harbor Inlet in a violent storm. The crew, five in number, took to the rigging; the captain, Thomas Shourds, and his son perished; the other three survived and were rescued.
1854 Schooner Manhattan, in a very severe storm, came ashore on Long Beach, above Little Egg Harbor; crew were all drowned except one sailor; vessel total loss. Ship Powhatan lost at same time, near by.
June 10th. Bark Malay lost at Barnegat Inlet.
January 22d. Steamship Mediator, from New York for Port Royal, West Indies; at Barnegat Inlet; cargo, dry goods and. Groceries; crew and passengers saved; vessel lost.
March 4th. Bark Marinne Benevenato (Italian) from Italy to New York; cargo, salt; on Long Beach, half mile below Barnegat Lighthouse; crew of fourteen saved; vessel and cargo lost.
1854. April 16th Ship Powhatan, from some port in England for New York, having on board 311 emigrants beside the crew; she came ashore in a violent northeast storm, on Long Beach, about two miles above Little Egg Harbor (old) Inlet; all on board perished; many bodies were found and buried in the shore villages.
September 3d- Sloop Sally, Captain Pike, from New York, lost near Barnegat; one man had his ribs broken. The crew lay on the beach all night; next day they were taken off to the mainland: other vessels were lost at the same time; six men found and buried.
Ship Frankfort, New Orleans packet, with general cargo; on little Egg Harbor bar.
December 24th. Ship St. Patrick; lost at Barnegat Inlet.
1874 December 22d. Steamship South Carolina, from Charleston for New York, loaded with cotton and dry goods, came ashore at 1877. Passengers and crew, numbering forty-six, were saved.
January 6th (night of). Ship Simala, from Marseilles, for New York in ballast; struck on Long Beach, at Harvey's Cedars, In a severe gale from the east. The crew of twenty were saved.
1856  Sooner Tremlet; cast away at Barnegat Inlet. crew, ten; five saved. five lost.
Circa 1973 -- Schooner Triumph, loaded with corn, was cast away on Long Beach. She was unloaded and gotten off.
Circa 1840 -- East India ship Yum Chi, ashore on Long Beach, near the Philadelphia boarding-house, loaded with teas, silks, and general East India cargo; total loss.