************************************************************
Escape being mugged ... Hey, even fun-loving black folks took part in this skit. 
Friday, January 04, 2019: We await a new-year rain, quite akin to those old-year rains.
I'm checking to see if there's a story in how may rain days we had in 2018. A rain day is not always a washout day but one when a measurable amount of precipitation fell. A count of the rain-days offers a strong sense of how often we had to take into consideration what was falling on our heads. Oddly, the total amount of rain, while a hugely significant stat, can be less of an indication of how all 365 days of a year went. A couple tropical deluges or insane summer rains can skewer the overall inch count. Rain days have a more personal touch.
As to this year, to early date, we are in a similar pattern to that which drippily escorted us out of 2018: a nice day followed by a cloudy, possibly spritzy day, followed by a steady precip day. However, it now seems that storm systems out of the west and northwest are more likely to trend to our south and north. How long before we transition into us getting every storm from every direction? Maybe never … or not.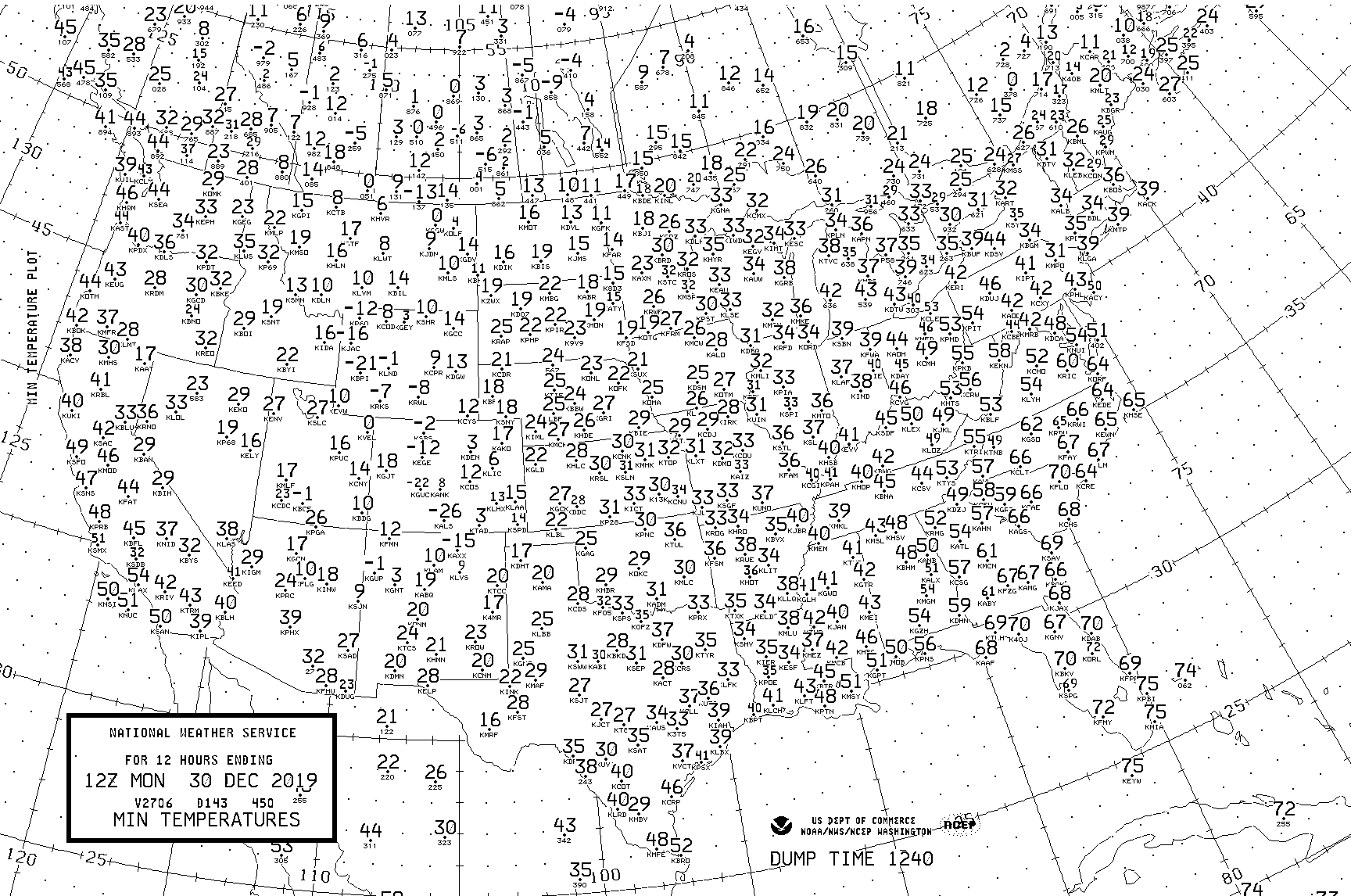 There's no overlooking our mildness, especially when compared to recent winters. Last year, we were single-digitizing by now. I could get risky and anecdotally say we're due for a winter more representative of upwardly warming climate change. However, the atmosphere gets so easily pissed off at me, personally, that I might my guessing might be exposing all of us to a retaliatory tundric savaging. Therefore, I'll just meekly hint that there is no huge cool downs on the horizon of which I can speak with any authority.  
Assuming a Holgate angle, a possible indication of the hibernal mildness is the lack of one of my favorite birds: snow bunting. Last year, there were upward of 50 of these perky fliers frequenting the dune lines. Ditto for the frigid winter prior. So, which came first, the bunting or the cold? Do they annually ride on the forward edge of frigidity or is their absence a little-known precursor of a mild winter? If the latter be so, I'll gladly go many a winter without seeing even one of them.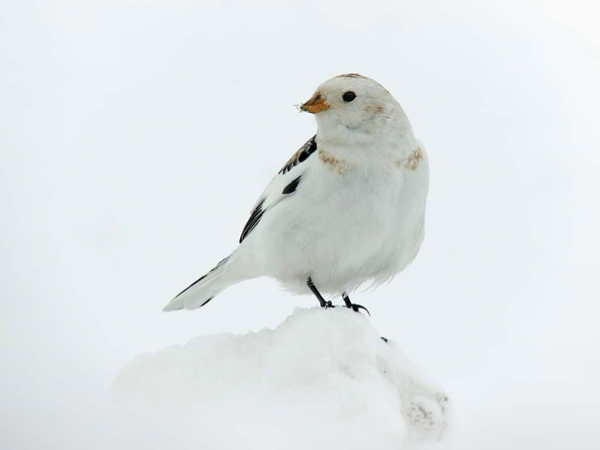 As is sometimes the case with late-to-show winters, there are some tightly schooled up bass to be had along the beachline. Most are well below 28 inches. The unpromising angle is the fact you must be spot-on a school to find them, so much so that a few casts of bait or twice as many casts of plugs will be all-telling. And, this time of year, when there's nothing there's truly nothing. (I'll risk being called a spot-burner by parenthetically hinting that the beach bass I heard of were taken on the "north end.")
Response to my report of a habit build in the Barnegat Light State Park:
"Is the work going to occur on the Dike peninsula? … Many years ago, I fondly remember sitting on the bulkhead at Barnegat Light with my children, and looking across the water toward the peninsula called the "Dike," wondering what the fishing would be like there? The following Spring I began exploring, catching small Bluefish in the shallows on the west side, crossed over to the side facing the Lighthouse, and found myself on the other end of a beautiful 15lb. Bass that had green and copper coloration. That began a fantastic couple of years, and the discovery of an incredible hole across from the duck blind on the lake. I remember Blueclaws swimming out of the lake on the outgoing tide, and young foxes playing on the dunes behind the duck blind. There was never a time when I fished that deep hole that something wonderfully fishy did not happen. Then for some reason, everything began to quickly change. The hole was filled in with sand, the beach eroded, the lake emptied, and what was a paradise - ended. It's still beautiful, but… – Tom R.
My response: Years back, I sat in on an impromptu meeting to "consider" bulkheading the highly erosionally-inclined north end of the Dike, as part of a strategy to increase tidal flow to and from the inlet. It was attacked by mainland communities, which feared such a hard structure would, in fact, too greatly enhance daily tidal flow -- and direct an unacceptable high tide water flow toward their mainland communities. A representative from those towns even computed a possible average daily high tide increase of as much as five inches, potentially causing bulkhead over-washes, especially during storms. Despite some of us questioning that fear, the Dike bulkhead/breakwater subject was back-burnered. There were some other problems along with that mainland opposition, including the need/expense to maintain an accompanying channel through the seemingly accruing flood plain sand mass just inside the inlet, west of the where a Dike breakwater would be placed."
****************************************
STAYING CHARGED UP FOR SURVIVAL: I always keep plenty of survival tools at the ready … and they're all batteries.
During the multiday collapse of power on LBI post SS Sandy, it almost immediately came down to batteries, as has surely been the perpetual case in every major storm or power outage anywhere.
Within hours of the Sandy-based power outage, I was stunned by the pressing need to battery up. I scramble-searched for any available dry cell batteries. Dry cells, or "primary" batteries, are the single-use non-rechargeable types.
My harried battery search entailed a load of drawer openings and closet searches – as, ironically, my flashlight beam faded in the process.
The overpowering battery need came with my dying cellphone. A cellphone has become possibly the most vital survival tool known to man. Knowing this, my first post-blackout instinct was to run out to my truck for what might offer a lighter-based load of phone recharges. Oh, that's right, Jay, your frickin truck has water almost up to its roof. The battery? Maybe there is such a thing as being deader than dead.
Powering up for future storms and mayhem, dry cell batteries – geared to fit known high-importance devices – should be heavily squirreled away, make that hoarded away. Modern lithium batteries can be stored for up to a decade, with very little loss of power. 
When mass storing batteries, there's no need to think solely in terms of a catastrophic collapse of infrastructure and national power grids. They are just as likely to be called into service during merely your everyday "major" storms, or rarer, localized blackouts. Obviously, you want top shelf flashlights to go with the batteries – but that's a whole other highly-involved subject. (Teaser: Best to go with flashlights that use dry cells.)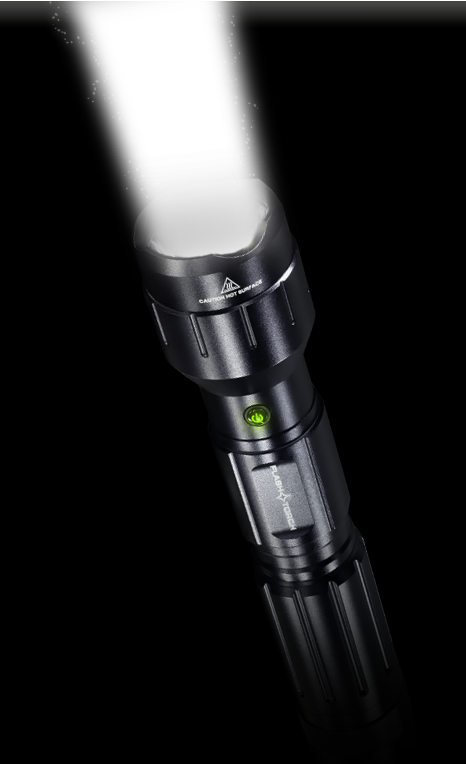 Reflecting on my post-Sandy hangout on LBI, if I had stored away a ton of batteries, hanging out for days afterwards would have been a breeze. Instead, things turned black when I soon had no music source. "Get me outta here!"
Inescapable retort: "But, Mann, batteries are so expensive!"
Come on, we're talking survival here -- which quickly becomes more than simply staying alive. What's more, dry cell batteries, even by the loadful, aren't critically expensive, especially when into proper perspective. Think back: In the last year, we've all easily spent $1,000 in buying self-gratifying/indulgent things. You can prepare for bigtime even modestly long-term survival with a few hundred dollars' worth of assorted batteries.
A new upbeat angle on batteries for survival is the advancement of LEDs. Talk about glowing brightly while using very little battery power. Many LED lighting devices even offer varying degrees of LED brightness, an ideal way to reduce/control battery drain.
DARK VIEW OF RECHARGEABLES: Rechargeable batteries in a survival situation? I'm not sold on them.
Along with the obvious underlying issue of usually needing an AC/DC power source to recharge these so-called "secondary batteries," they definitely do not offer much bang for the buck. They can be nasty expensive, especially when thinking in terms of filling a survival closet with them. What's more, they're not proven charge-holders once juiced up and stored away. Also, a rechargeable is a dead duck when used up with no AC/DC power source for recharging. It's indientical to a dead dry cell -- just way costlier. You can buy four or more top primary batteries for the price of a single rechargeable.  
But, my biggest gripe with secondary/rechargeable batteries is the horrible drop-off they have when draining down. There is little if any gradual dim down, as is the merciful case with dry cell batteries. Rechargeables can go from relatively bright to dead dark in under half a minute. Getting some drama on, such a sudden blackout can prove fatal in servere circumstances.
Finally, to the purchasing part. It's big-name batteries versus generics. I use more batteries than most. I have yet to find any generic/off-brand lithium batteries that come anywhere near matching the run and storage times of the big names. We're talking survival here. You ready to go with Brand X when the s*** hits the fan?
SIDEBARS: I hear someone asking, "Won't rechargeable batteries when coupled with solar-power panels be an ideal survival match?"
I couldn't agree more … or less.
I'm being gloomy here but there's something about disasters and such that seem to limit the sunshine – or even access to its beams. Nonetheless, feel free to have a juicy solar-powered rechargeable battery system at the ready … just keep plenty of primary dry cells on hand.
Cellphones? There is now a slew of portable "power bank" custom chargers for cells. They are highly exotic and effective batteries. Powered up, they can repower a cellphone two or three times. Per my experiences, these portable power banks aren't great on holding charges, as in years on end. They need to be frequently juiced up. Still, I have five of them, geared to my Samsung cellphone. Also, when survival becomes serious, cellphones should be treated like a last canteen of water in the desert. During Sandy, I would power mine up only when needed … then quickly turn it off. Yes, I was tempted to use it for music.
********************************************
This tog was officially weighed in at 21 lbs. It was caught by 
Dante Soriente 
on my boat yesterday on a Magictail jig. It is a new personal best for him and a new boat record for me. This one is going on the wall. Congrtulations Dante!