(Above: Bayside rescue, last summer. First-responders rock.)
Friday, August 30, 2013: There wasn't much of a wind breather between yesterday's gusty north-easterlies and today's brisk southerlies, though a few waveriders and some early a.m. casters grabbed the glassiness right at sunrise. Water temps remain id-70 after down-welling in yesterday's wind. However, south winds can usher in cool water very quickly. Water temps are a big deal for this last summer weekend. Yes, I realize astronomical summer ends Sept. 22 but as repeatedly explain in here, meteorological summer ends Sunday – running from June 1 to Sept. 1 for Weather Service data keeping. Yes, when you hear "the warmest summer" in how-many years, it's now based on that time period.
There is still a load of surf out there, pushing 3 to 5 feet especially during rising tide. With tons of folks headed this way the lifeguards and even fire departments have to be on high alert.
FIRE COMPANY CALL CRAZINESS: Speaking of the fire companies, the number of calls I'm hearing – via the Surf City siren and the Plectron alerts on my scanner – has been insane, going back to just after Sandy. I'm looking into the exact counts but I'd be surprised if the record books aren't being rewritten.
(It's not just land-based fire that get the Plectron hummin' for LBI first-responders.)
Folks sometimes forget that these highly-trained volunteers are just that – volunteers. They have to drop whatever they're doing to rush to help you and I survive -- then try to return to their everyday jobs and lives, which isn't easy if it was a midnight call to a fully-involved structure fire that has to be fought for hours on end. Try working after being up all night rushing your ass off. Brutal. Just as bad for our volunteers is being "hit out" then finding the call was either unfounded or even a false alarm. Again, just try to get back into the swing of a workday after that distraction.
And I'm absolutely not forgetting the first aid and paramedic squads, among the best anywhere in the nation. I'm betting those first-responder folks are also at some call count in the stratosphere.
Not only do the first aid squads often respond to above-mentioned fire calls but the summer overloads of emergencies is relentless. I've often heard a crew returning to LBI from one hectic, life-saving call only to get another before they've even backed their rig into the parking bay. Added to the response time demands of first-aiders and paramedics is the high emotional involvement level. There's no divorcing one's self from face-to-face contact with people having the worst day of their lives – and even, maybe, their last. That takes a toll, especially when kids are involved, or friends, as is often the case here in the off-season.
When you run into these folks, at an emergency scene, public event or even just on the street, let them know they rock.
((((((((((((((((((((((((((((((((((((())))))))))))))))))))))))))))))))))))))))))
If you want to be a first responder, it helps to have flexible schedule.
BANNED AGAIN: Gospel truth: I was once banned from a Black Sabbath concert for "behavior unbecoming …" You don't wanna know.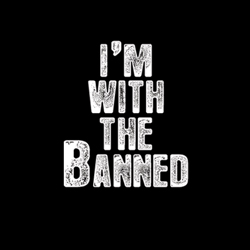 Anyway, I've aged gracefully. If I get banned from LBT beaches – for standing up for buggying rights -- it's not like I'll overreact. OK, so maybe I'll put my house up for sale and move to a nation, any nation, that has "Costa" in its name. Unless, of course, there is an angling attorney out there who'll take my case pro bono. Knowing my luck, the only lawyer to respond won't know what pro bono means -- which is a clue as to my chances in court. "Habeas what-us, your honor?"
SHARKS AND MORE (SHARKS): As if coming in waves, the sharks take from boat, beach and bank has exploded again. While I'm not getting any "too many to count' reports, a few folks are grabbing a "few huge" ones. Most are being taken as bycatch while fishing for things like huge drumfish.
Yes, I'm catering/capitulating to regulations that MIGHT not allow actually targeting sharks while fish. Lo and check-it-out, rigging for huge black drum might easily accidently lead you to the men in grey suits, including browns over five feet long.
To date, well over 90 percent of the sharks being pulled in by nearshore anglers are browns, though a fellow who knows his shark skins (inside joke) has proven, via 10x jeweler's loop, that he caught a sizeable juvenile dusky. Apparently, the skin texture, i.e. scale pattern, is different between the brown and the look-alike dusky. Hey, it's all kinda academic when you're getting the fish back into the water in nothing flat.
OTHER ACTION: Small stripers are out and about, usual structured locales. He bite is a bit better than it had been. Diminished day length, might be stirring the striper pot.
Snapper blues – real little, flat in shape -- are showing in the bay but not in the massive number we saw back in the day. In the 1970s, we'd fish for those little buggers like crazy, often using "pop" bobber rigs or tiny little metals. Still, we're now seeing enough that those harpies who live and breathe snappers as baits for larger fluke can get their allowable daily number. The bag limit for blues remains the same regardless of the size. I have heard of F&W citations for too many "bait" bluefish onboard recreational vessels targeting fluke.
As for fluking, it's a pick, often based more on weather than fish availability. This time of year fluke are far-and-away the most populous gamefish. They are everywhere. I saw a beauty (20-ish inches) caught at the end of the Road-to-Nowhere. You don't get more backbay than that. Sure enough, it was caught on a snapper blue a guy was catching (as his family crabbed) for fishing on his boat later.
How about those gorgeous weakfish showing bayside? I always though these sparklers were brightest during spawn but the ones coming out of the water lately have been on fire. And they might be spawning, based on what I've heard about them spawning all summer long – in waves. One of the larger ones I caught, regurgitated a gob of small shedder crabs, maybe three of four crabs in the wad. Looking at the many photos of caught weakies, they seem quite fat, actually unusually fat. A sign of a hard winter coming? Old-timers lived for signs like that.
General question: Has anyone hit any debris while boat fishing the bay this summer?
Final thought: My Pittsburgh Steelers look like preseason crap. The Pirates are sinking fast. The Phils aren't worth a mere mention. And in NASCAR, Martin Truex Jr. is getting smashed out of The Cup by other drivers. I've lost my mind and have turned to soccer. I went to this hotly contested match yesterday: