I'm as much as suggesting you make your plans as you please then tweak them as the sky dictates. In other words, screw undecisively whining, "Ohhhhhhhhhhh it might rain …" Just ready yourself for a fun weekend and, as Marines say, be ready to "Improvise, Adapt and Overcome."  Of course, even with that militantly said, all bets are off when the sparks fly. I'm talking massive sky sparks, like cloud-to-ground lightning. Then, it's … retreat! If you care to maintain the Marine them, don't call it retreating, call it, "advancing in another direction." Whatever, get the hell out of bolt range, remembering that bolts can range far and wide in these parts. I can't give up the ghost of that incident on Island Beach Park when two folks on the beach were killed by lightning with the sun shining brightly ... but a nasty storm cell over Barnegat Light, a solid five miles or more away from the impact point. And, yes, I'm a broken record when it comes to warning about bolts. I've seen too many hits on beachgoers, surfers and fishermen over the years.
Fishing-wise, I'm getting some reports of decent showings of small bass -- apparently schooled up. This time of year it's more likely they're simply commingling while feeding in prime forage zones, more than the bass displaying migratory schooling behavior, which is still many weeks away.
Rays are in the surf and can be sight fished ... if you're into that sorta thing. 
Can you say hot? Despite the heat inland, the captains of the Beach Haven Charter Fishing Association are finding beautiful conditions once they clear the inlet on their fishing trips. The water is clean, the seas have been calm, and the temperatures are much more comfortable than onshore. When you throw in some nice catches of fish, It adds up to ideal fishing conditions. 
As an example, the "StarFish with Captain Carl Sheppard along with mates Marlyn Graham and Max Goldman had a group of avid anglers out on their second trip of the year. According to Max, they "threw back tons of fluke" while boating six fluke up to 23-inches. The ocean temperatures were a balmy 74-degrees with the calm breezes making for long slow drifts. 
There is action offshore also. Captain Ray Lopez had the Senker group out on the "Miss Liane" for a non-stop day of tuna fishing about 50 miles offshore. The crew left the dock at 2am and began trolling early in the morning. The fish cooperated as the group put four yellowfin tuna in the box ranging from 30 to over 40-pounds. The offshore action is as hot as the weather. 
Additional information on the Beach Haven Charter Fishing Association can be found at www.BHCFA.net.
SEAFOODNEWS.COM [Vancouver Province] by John Paul Fraser - August 10, 2018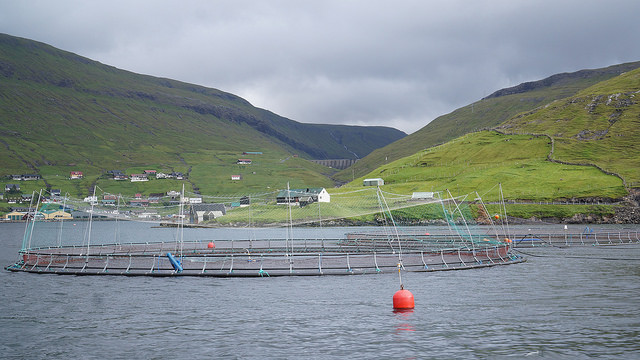 John Paul Fraser is the new executive director of the B.C. Salmon Farmers Association.
I have an admission to make. I had doubts when I was first approached about becoming a candidate for the B.C. Salmon Farmers Association's new executive director.
I have seen the media stories about the industry and, frankly, didn't know much about it other than some of the negative impressions that the articles left.
But as I started looking a little deeper, it did not take long for my perspective to radically shift, and for me to start becoming passionate about salmon farming in B.C. In just a few weeks I have come to know it is a really important industry, but deeply misunderstood.
I did not know that almost three-quarters of the salmon B.C. harvests each year comes from ocean-based farms. Or that the industry supports thousands of families living in B.C.'s coastal communities with good-paying, steady jobs. A lot of those jobs are held by young, local First Nations people who are deeply connected to the environment, working in the communities in which they grew up.
Perhaps most clearly, I learned salmon farming is one of our province's green industries, raising a sustainable product with minimal environmental impact because they have effectively addressed every issue that has been raised. It has done the hard work required to evolve, to get better, greener, more responsible.
Meeting with the people who raise these fish I have been struck by how deeply they understand that wild salmon come first and that they must play a critical role in protecting wild populations: by operating responsibly and using the most innovative techniques, by supporting and acting on independent science, and by giving consumers a local and healthy alternative when making their meal choices.
I was struck by how passionate they are about providing a healthy, sustainable food.
I learned that in B.C. fish farming is the most regulated industry in the agricultural sector, and our farmers committed to achieving the world's most stringent third-party environmental and social standards certification.
I also learned that the UN itself is a proponent of aquaculture because the human race needs the food fish that farming produces. Today, more than half of the fish we consume globally comes from farms, and the UN just issued a report predicting that will grow to two-thirds in just the next 12 years.
Wild fish populations here and around the world are under pressure from over-fishing and climate change. Wild fish are an important food, but eating too much of it only puts them under more pressure, so if we want to eat fish responsibly we need to farm it. B.C. can play a key role in that.
Raising more salmon on land to complement sustainable oceanbased farming is part of the answer - but moving all our fish on land is not. Raising large numbers of fish on land hasn't yet been accomplished anywhere in the world, and trying to make that move would have significant environmental consequences.
Fish raised in big ocean pens swim in natural ocean currents, keeping them healthy and happy. Replicating that natural environment in concrete tanks would require huge amounts of electricity, increasing greenhouse-gas emissions.
It would also require us to pave over huge tracts of land - about 159 square kilometres, approximately the size of 28,000 Canadian football fields, to bring all the salmon being farmed in Canada on land.
We need to responsibly consider consequences like this before we latch on to a solution in search of a problem that doesn't exist.
Our opportunity is in front of us - to raise fish off our coast - responsibly, sustainably, and in consultation and growing partnership with First Nations and other communities.
The opportunity to correct the misunderstandings about this important industry and ensure it takes its rightful place along products such as wine, skiing, timber, and technology as part of British Columbians'identity drew me to this role.
My first priority in this role will be to earn the public's trust. I know there is a lot of work to do on that front, and I'm passionate about getting started.
==============================================
Ocean Cleanup Project to Use 2,000 Ft Long Device Meant to Collect Tons of Garbage
SEAFOODNEWS.COM [Statesman Journal] by Elizabeth Weise - August 10, 2018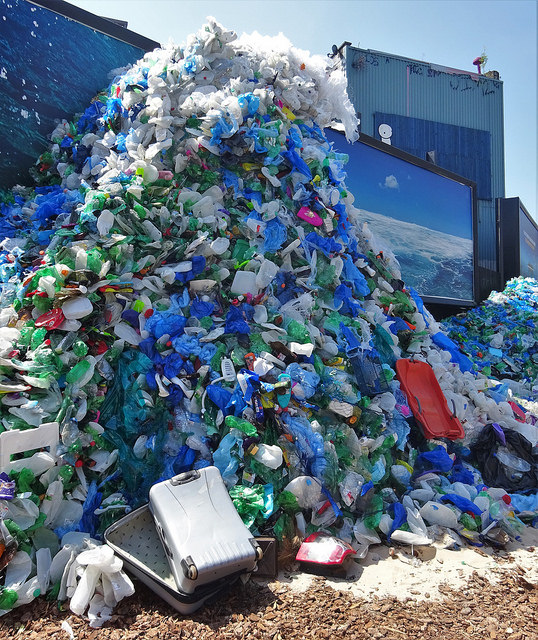 On Sept. 8, an ungainly, 2,000-foot-long contraption will steam under the Golden Gate Bridge in what's either a brilliant quest or a fool's errand.
Dubbed the Ocean Cleanup Project, this giant sea sieve consists of pipes that float at the surface of the water with netting below, corralling trash in the center of a U-shaped design.
The purpose of this bizarre gizmo is as laudable as it is head-scratching: to collect millions of tons of garbage from what's known as the Great Pacific Garbage Patch, which can harm and even kill whales, dolphins, seals, fish and turtles that consume it or become entangled in it, according to researchers at Britain's University of Plymouth.
The project is the expensive, untried brainchild of a 23-year-old Dutch college dropout named Boyan Slat, who was so disgusted by the plastic waste he encountered diving off Greece as a teen that he has devoted his life to cleaning up the mess.
Along with detractors who want to prioritize halting the flow of plastics into the ocean, the Dutch nonprofit gathered support from several foundations and philanthropists, including billionaire Salesforce founder Marc Benioff. In 2017, the Ocean Cleanup Project received $5.9 million in donations and reported reserves from donations in previous years of $17 million.
How it works
The Ocean Cleanup Project's passive system involves a floating series of connected pipes the length of five football fields that float at the surface of the ocean. Each closed pipe is 4 feet in diameter. Below these hang a 9-foot net skirt.
The system moves more slowly than the water, allowing the currents and waves to push trash into its center to collect it. Floating particles are captured by the net while the push of water against the net propels fish and other marine life under and beyond.
The system is fitted with solar-powered lights and anticollision systems to keep any stray ships from running into it, along with cameras, sensors and satellites that allow it to communicate with its creators.
For the most part the system will operate on its own, though a few engineers will remain on a nearby ship to observe. Periodically a garbage ship will be sent out to scoop up the collected trash and transport it to shore, where it will be recycled.
Misguided focus
Marine biologists who study the problem say at this point things are so bad that it's worth a shot.
"I applaud the efforts to remove plastics – clearly any piece of debris cleared from the ocean is helpful," said Rolf Halden, a professor of environmental health engineering at Arizona State University.
But he added a caveat, namely that there's not much point to cleaning up the mess unless we also stop the tons of plastic entering the oceans each day. "If you allow the doors to be open during a sand storm while you're vacuuming, you won't get very far," Halden said.
And that gets at the heart of some of the criticism.
Stopping plastics from making their way into the oceans "should be the focus of 95 percent of our current effort, with the remaining 5 percent on clean up," said Richard Thompson, who heads the International Marine Litter Research Unit at the University of Plymouth in the United Kingdom.
"If we consider cleanup to be a center stage solution, then we accept it is OK to contaminate the oceans and that our children and our children's children will continue to clean up the mess," he said.
Another concern is that the project only targets plastic pollution floating at the top of the ocean, although researchers have found microplastics from the waves all the way down to the sea floor.
"They're not all buoyant. Some sink, some remain floating at different levels based on their density and the water pressure," said Charles Rolsky, a Ph.D. researcher who studies ocean plastic pollution at Arizona State University.
There's also the possibility that the contraption might break up in storms and simply make more plastic trash.
"The ocean is strong and powerful and likes to rip things up," said Miriam Goldstein, director of ocean policy at the Center for American Progress and an oceanographer who together with physical oceanographer Kim Martini has been publishing critiques of the project.
The foundation – which openly refers to itself as a "moon shot project" – responds that cleanups are an important part of the story.
"The current plastic pollution will not go away by itself," spokesman Rick van Holst Pellekaan told USA TODAY in an email.
To deal with the baseline problem, he said the project is considering spinoff systems for coastal areas and rivers that would intercept plastic before it reaches the ocean.
There's a lot to be stopped. As much as 9.5 million tons of trash is deposited into the ocean each year, according to a report by the International Union for Conservation of Nature.
Plastic is different than other trash because it never decomposes. While it breaks down into smaller and smaller parts called microplastics, they never become bioavailable, meaning they can never provide nourishment to marine life.
The biggest sources today are countries that have rapidly developing consumer economies but whose waste management practices haven't caught up, often in Asia.
"They simply don't have the systems in place to deal with this nondegradable material," Goldstein said.
Discovering the Patch
First described in 1988, ocean-borne trash patches such as the Pacific one consist of a huge concentration of garbage, mostly made up of plastics. Due to circulating ocean currents called gyres (something like slow-moving whirlpools) they accumulate floating trash in areas hundreds of miles across. There are five gyres worldwide, according to the National Ocean Service.
About 70 percent of the litter in these patches is made up of plastic, according to a British study published last year, with close to 50 percent made up of discarded fishing nets, a study published by the Ocean Cleanup Project found earlier this year.
It was cleaning up these convergence zones that obsessed Slat after his high school diving experience. He eventually presented a TED talk on some of his ideas after he graduated from high school in 2013.
That talk went viral, a crowdfunding project to raise money to implement a cleanup began, and Slat ended up dropping out of the aerospace engineering department at Delft University to focus on the cleanup.
Fast forward five years, and a team of international engineers and scientists who have been working to build the cleanup system across the bay from San Francisco are weeks away from launch.
The plan
The project's first cleanup system is scheduled to be towed out to a spot 240 nautical miles off the U.S. coast on Sept. 8, from a dock in Alameda, California, where it's being built. It will spend between 40 and 60 days there for real-world testing.
The event will be live-streamed online, and the nonprofit is also welcoming supporters to come see it in person as it sets off on its maiden voyage.
If it performs well, the system will then be towed out a further 960 miles to the Great Pacific Garbage Patch between California and Hawaii.
The goal is to deploy 60 such systems by 2020, which the group believes will clean up 50 percent of the garbage in the garbage patch in five years time.
While the scientists who study ocean plastic pollution aren't convinced this will fix the problem, it might help bring the problem more into the public eye. In Rolskly's opinion, there's just one good thing about plastic pollution – it's one of the few forms of pollution you can see with the naked eye, which may in the end be what helps end it.
"It's really repellant," he said. "It triggers the right emotions to get the political will to implement change."